Pablo Prigoni To J.R. Smith: 2013 Dunk Of The Year Candidate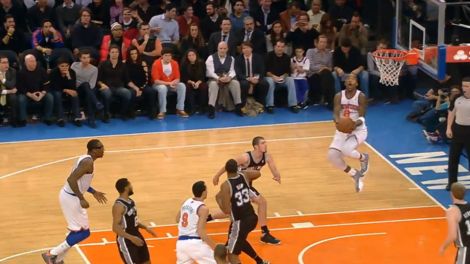 Early entry candidate for dunk of 2013: Earl J.R. Smith throws down a nasty one handed reverse dunk assisted by Pablo Prigoni.
http://www.youtube.com/watch?v=aAze_w_2PmE
The following two tabs change content below.
Frankie serves as Hardwood & Hollywood's Editor-In-Chief/Co-Publisher, who occasionally writes things that may or may not be good. Still just a general all-round basketball obsessive compulsive enthusiast/fantasy expert in training. I have no filter.
Latest posts by Frankie Buckets (see all)