Victor Dukes Monster Dunk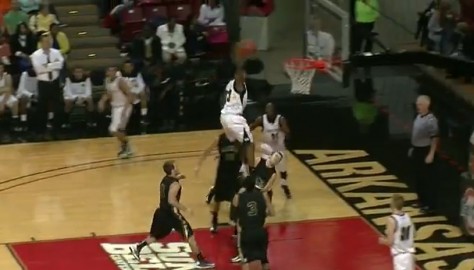 Nettleton (Jonesboro, Ark.) High's Victor Dukes has for the most part gone unrecruited, I think he just put his name on the map.
http://www.youtube.com/watch?v=Y5hAx7RJUPg
The defender for his own safety has since been entered into the witness protection program (or practice squad).
The following two tabs change content below.
Frankie serves as Hardwood & Hollywood's Editor-In-Chief/Co-Publisher, who occasionally writes things that may or may not be good. Still just a general all-round basketball obsessive compulsive enthusiast/fantasy expert in training. I have no filter.
Latest posts by Frankie Buckets (see all)