Zach LaVine Dominates Dunk Contest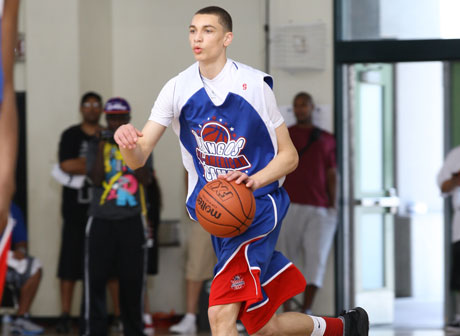 Future UCLA Bruin Zach LaVine, who averaged 28 points per game this season at Bothell (Wash.), dominates one of the craziest jigh school dunk contest I've ever seen!
The following two tabs change content below.
Frankie serves as The BMF's Editor-in-Chief and Pop Culture Spin's Publisher. Still just a general all-round basketball obsessive compulsive enthusiast/fantasy expert in training. I have no filter.
Latest posts by Frankie Buckets (see all)