Dwyane Waders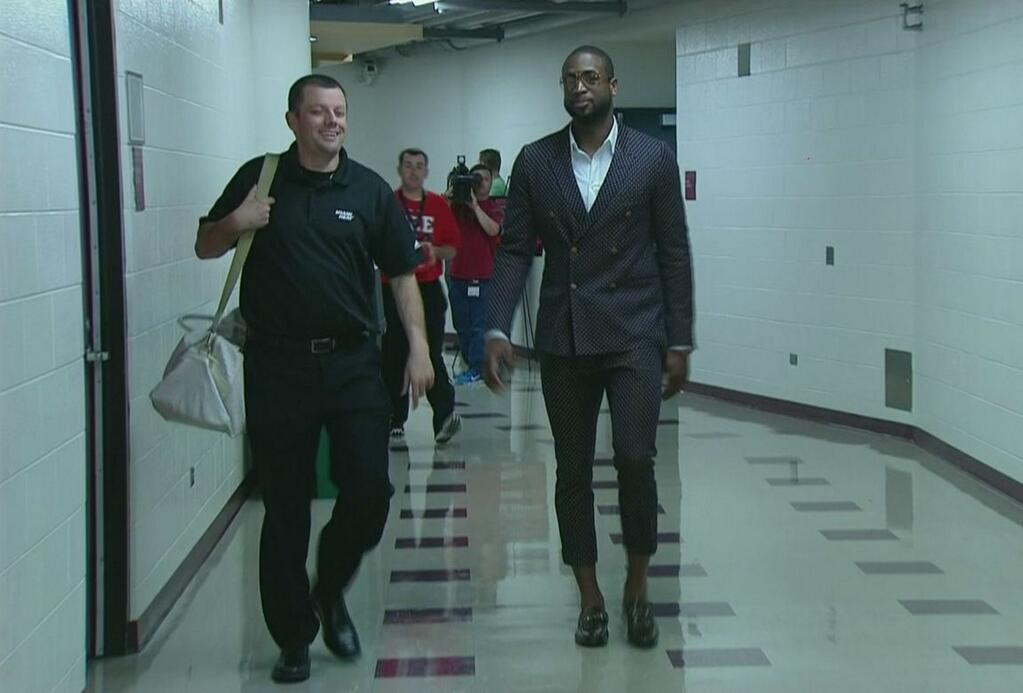 Ummm …where do we start here? OK, I know all about the trend of shorter pants that show a little bit of ankle. I even like the look in general, and am well aware we have designer Tom Ford to thank for bringing it back into fashion. Yeah, I've had a GQ subscription since I was 12 alright, don't judge me. But this, my friends, is Dwyane Wade going way overboard. I don't even think Russell Westbrook would wear those pants.
The following two tabs change content below.
Frankie serves as Hardwood & Hollywood's Editor-In-Chief/Co-Publisher, who occasionally writes things that may or may not be good. Still just a general all-round basketball obsessive compulsive enthusiast/fantasy expert in training. I have no filter.
Latest posts by Frankie Buckets (see all)