Kobe Tweets Pic Of Achilles Surgery
Yesterday afternoon, Kobe Bryant decided to gross us all out by Tweeting a picture of his Achilles surgery. Are we being trolled by Kobe, or is this just the Mamba doing Mamba things?
Check out the Tweet below, followed by the picture.
Warning for the squeamish, it's not pretty.
Kobe Bryant @kobebryant
One month ago yesterday #surgery #graphic #RealNoImage #mambamentality http://instagram.com/p/ZTUNSZxNhf/ — Kobe Bryant (@kobebryant) May 14, 2013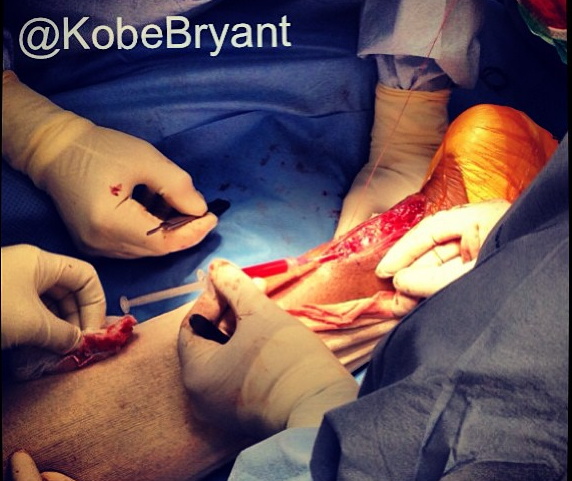 The following two tabs change content below.
Frankie serves as Hardwood & Hollywood's Editor-In-Chief/Co-Publisher, who occasionally writes things that may or may not be good. Still just a general all-round basketball obsessive compulsive enthusiast/fantasy expert in training. I have no filter.
Latest posts by Frankie Buckets (see all)