Baller Mind Frame 2013-14 NBA Ultimate Season Preview
We here at Baller Mind Frame absolutely love the NBA. In fact, the season can't get here soon enough! Sure, we'll go rabid and take comfort in the preseason for about a month, but until that first official tip-off of the 2013-14 NBA season, we're all about that anticipation!
Since we know there are a lot of you out there that are just like us, feast your eyes on the below links that will lead you to amazing previews of teams, divisions and the Association, in general. We also have a plethora of Top 10 lists. We're talking epic content here! It'll change your life. But totally, probably not.
TEAM and LEAGUE-WIDE PREVIEWS AND PREDICTIONS
Atlantic: Celtics | Nets | Knicks | 76ers | Raptors | Division Preview 1 and 2
Central: Bulls | Cavaliers | Pistons | Pacers | Bucks | Division Preview
Southeast: Hawks | Bobcats | Heat | Magic | Wizards | Division Preview
Pacific: Warriors | Clippers | Lakers | Suns | Kings | Division Preview
Northwest: Nuggets | Timberwolves | Thunder | Trail Blazers | Jazz | Division Preview
Southwest: Mavericks | Rockets | Grizzlies | Pelicans | Spurs | Division Preview
League-Wide: League Preview | Ultimate Season Predictions | NBA Fandom Games
TOP 10 LISTS
Point Guards | Shooting Guards | Small Forwards | Power Forwards | Centers | Sixth Men | Sophomores | X-Factors | Intensity | Under 25 | Comeback | GMs | Europeans | Overrated | Contenders | Wild Predictions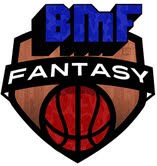 FANTASY BASKETBALL
Position Tiers: Point Guards | Shooting Guards | Small Forwards | Power Forwards | Centers
Articles: 2013-14 NBA Season Preview: Fantasy Basketball BMF Mock Draft Re-Cap | Fantasy Basketball Breakout Players | Top Five Players to Bounce Back | Bringing Back The Meaning of Fantasy Sleeper | Draft Strategy: Dealing with Dwight Howard | Three Reasons Why You Always Lose in Fantasy
Media Day: Lakers | Clippers | Kings | Knicks | Bucks | Suns | Pacers
The following two tabs change content below.
Dennis Velasco (AKA DV) has contributed a lot of content throughout the Internet over the past several years - SB Nation, ESPN/TrueHoop, SI, SLAM, Yahoo! Sports, BuzzFeed, and The New York Times Company among others. DV is the Publisher of Hardwood and Hollywood.
Latest posts by Dennis Velasco (see all)