Extra! Extra! Read all about it: 5 NBA storylines to follow in 2013-14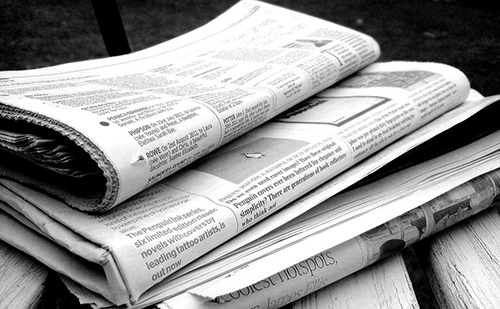 Don't forget to check out our 2013-14 NBA Ultimate Season Preview!
It's that time of year again. After months of having the shakes, cold sweats and chills, the fix to your basketball jones has finally arrived. As preseason is in full swing, the excitement and anticipation of NBA action we've come to love gets stronger. The 2013-14 season will have plenty to speak about and watch for. Here are five NBA storylines that we should all be following.
5. Up-and-comers
In the past three years, the NBA Draft has produced some very promising talent. Will Kyrie Irving take over the league? Will Damian Lillard continue to soar, or has he reached his ceiling? And is Anthony "The Brow" Davis ready to frown on the competition? Will the likes of Andre Drummond, Harrison Barnes and Dion Waiters rise to elite status or will a less heralded youngster steal their shine? Is No. 1 draft pick Anthony Bennett the star the Cleveland Cavaliers hoped for when they drafted him? Who will be next? Inquiring minds want to know.
4. Offseason moves
It's similar to plate tectonics, land masses moving around the globe and reshaping the face of the earth and life as we know it. It may not be to the extreme of wiping out dinosaurs, but definitely reshaping the power rankings in the NBA. The Brooklyn Nets and Golden State Warriors have added some major pieces to put themselves right in the middle of championship conversations. The Detroit Pistons took a big step forward. And of course we can't forget the arrival of Dwight Howard to the Houston Rockets. Does this now make the Rockets the team to beat in the West? Who else put themselves in a stronger position with their offseason moves? Only time will tell.
3. Return of the Injured
NBA All-Stars who were injured either during or for the duration of this past season will be making their way back to the hardwood, and with a vengeance. It's a virtual who's-who list of superstar-caliber talent whose seasons were cut short by the injury bug. From Russell Westbrook and fellow UCLA Bruin Kevin Love to Rajon Rondo and Danny Granger, these premier ballers will be looking to take their rightful places back among the other celestial beings of the NBA. Of course we can't forget the youngest MVP the league has ever seen, Derrick Rose, making his return after much scrutiny for not returning once he was medically cleared by team physicians. There will be a lot to prove for everyone coming off rehab. Last, but not least, Kobe "Vino" Bryant. Any dangerous animal is even more so when injured and challenged, and the Black Mamba is the most dangerous animal.
2. Kings of South Beach
LeBron "King" James has firmly planted his flag at center court of every arena across the land as the rightful monarch of the NBA. But a true dynasty is measured by number of championships. A three-peat for the Miami Heat will all but solidify that dynasty. Chris Bosh publicly stated that this season will be the test that determines the future of this team, and he is absolutely correct. Dwyane "WOW" Wade, "Sugar" Ray Allen, newly acquired (and maybe his last chance) Greg "Good Knees" Oden and the rest of the defending champs will be put to the ultimate test. Every team that took a shot at the Heatles last season has revamped, and they're coming with even heavier artillery this year. LeBron and Co. will have to rise to the occasion to be mentioned with the other dynasties who already sit at the top of the mountain. He'll have to ask himself WWJD (what would Jordan do?). Win!
1. End of an Era
The 2013-14 season will be the farewell tour for one of the greatest commissioners in all of professional sports. David Stern has announced publicly that this is his last season as commander-in-chief of the National Basketball Association, and will be handing the keys over to his second-in-command, Adam Silver. Love him or hate him, no one can deny what Stern has done for professional basketball. He took basketball from the shaky ground that it stood on when he took over in the '80s, and was a major catalyst in making it the billion-dollar worldwide juggernaut it is today. There is no question that the commish will be a first-ballot addition into the Basketball Hall of Fame when his number is called. Farewell, D-Stern. We all thank you.
Photo courtesy of Jon S/Flickr
The following two tabs change content below.
King Harrison is a New York City native, who has contributed to FOX Sports and COMPLEX through his work with Baller Mind Frame. His on-camera escapades include interviewing New York Knicks fans disgruntled and demonstrating against Jim Dolan, hip hop artists such as Troy Ave, as well as doing feature work with Bacardi and the legendary Rucker Park in Harlem, New York. He's been said to have a striking resemblance to Tyson Chandler, to which he says, "That's a compliment for both of us."
Latest posts by Mister King (see all)