Under Armour debuts royal blue Stephen Curry shoe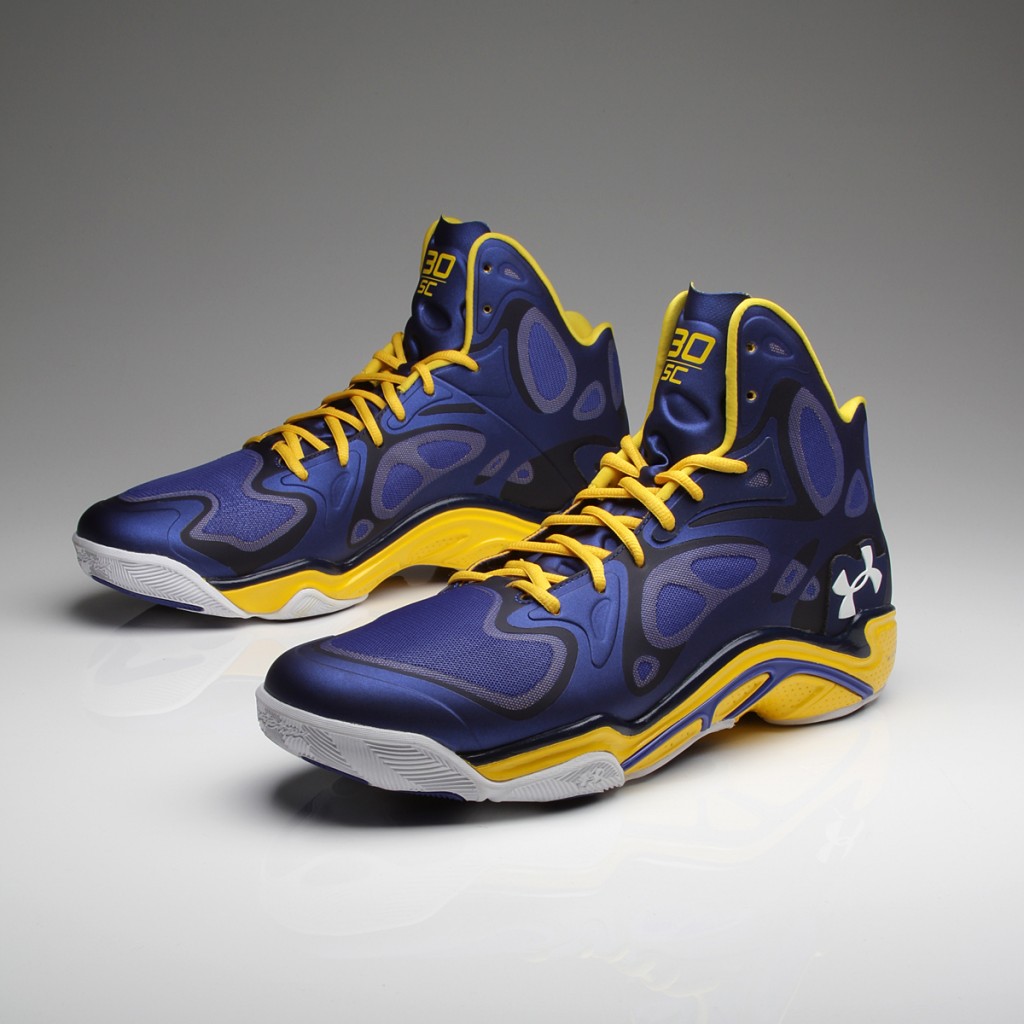 Having already debuted the golden version of the Micro G Anatomix Spawn for Golden State Warriors point guard Stephen Curry, Under Armour is giving us a new look at another player exclusive colorway made specifically for Curry.
Dressed up in a darker royal blue tone, Curry's version of the Micro G Anatomix Spawn also is trimmed in gold and white, and is a possibility to hit retail in February, likely as the NBA All-Star festivities commence.
For more on the Under Armour Micro G Anatomix Spawn Stephen Curry PE, stay tuned to Baller Mind Frame for updates.
See below for more shots of Curry's alternate away shoe, courtesy of Under Armour.
The following two tabs change content below.
Sandy Dover serves as Managing Partner of Hardwood & Hollywood and network partner with H&H content partner, Complex Media. With background as Senior Editor, Leadership Board Member, and Equity Partner of H&H as well, Sandy has his hands in everything creative, editorial, social, and strategic for the outlet.
Latest posts by Sandy Dover (see all)