Delaware 87ers Acquire NBA Vet Nate Robinson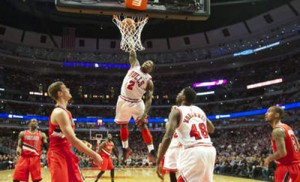 The Delaware 87ers today announced that the team has acquired NBA veteran and three-time NBA Slam Dunk Contest champion Nate Robinson.
Robinson (5-9, 180) won NBA Slam Dunk Contests in 2006, 2009 and 2010. He has 618 NBA games on his resume, with career averages of 11 points, two rebounds, three assists and one steal per game across ten seasons with New York, Chicago, Boston, Denver, Golden State, Los Angeles Clippers, Oklahoma City and New Orleans.
He most recently played in 2015-16 for Hapoel Tel Aviv of the Israeli Basketball Premier League, where he averaged 16 points, three assists, two rebounds and two steals per game. Robinson led the club to the playoffs, where he scored 46 points in a quarter finals matchup, which set a record for most points in a post-season game since 1985. NBA.com