2017 March Madness – Bracketology Update #2
We're just a month or so away from the NCAA Tournament, and that means for the first time all year, Bracketology Projections are actually relevant. I've been doing Bracketology for five years now, and if you're wondering why my word is as good as many so-called experts, here's the proof – I've been improving steadily each year, meaning that I'm getting an increasingly solid feel for what the Selection Committee is valuing. Last year on the morning of Selection Sunday, I correctly picked 63 of the 68 teams in the field, and 56 of those teams were seeded correctly or just one line off. In comparison, ESPN nailed 65 of the 68 teams in the field last year. I'm coming for ya Joe Lunardi!
#1 Seeds: Villanova (East), Baylor (South), Kansas (Midwest), Gonzaga (West)
Last Four Byes: Michigan State, TCU, Michigan, Marquette
Last Four In: Seton Hall, Kansas State, Syracuse, Georgetown
First Four Out: Clemson, Wake Forest, Illinois State, Georgia Tech
Next Four Out: Indiana, Texas Tech, Georgia, Providence
Auto-Bids in CAPS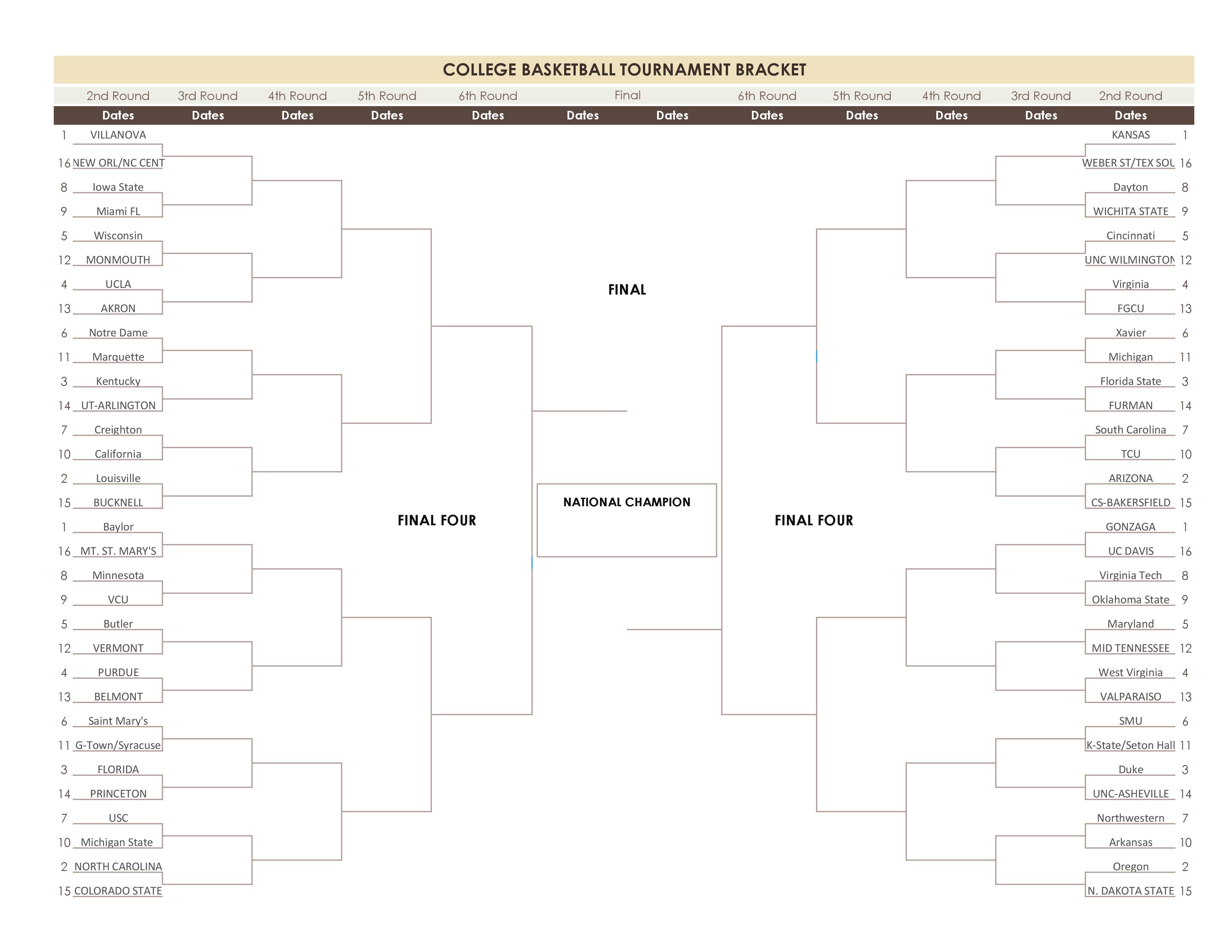 The following two tabs change content below.
I'm a wanna-be NBA historian, aspiring Bracketologist, and the greatest racket sport player you'll ever meet. I write and talk about the NBA, NFL, College Basketball and any relevant pop culture topics. My parents taught me never to talk to strangers, but if you ever want to engage in a friendly sports debate, you can follow or harass me on Twitter @SonnyCG.
Latest posts by Sonny Giuliano (see all)