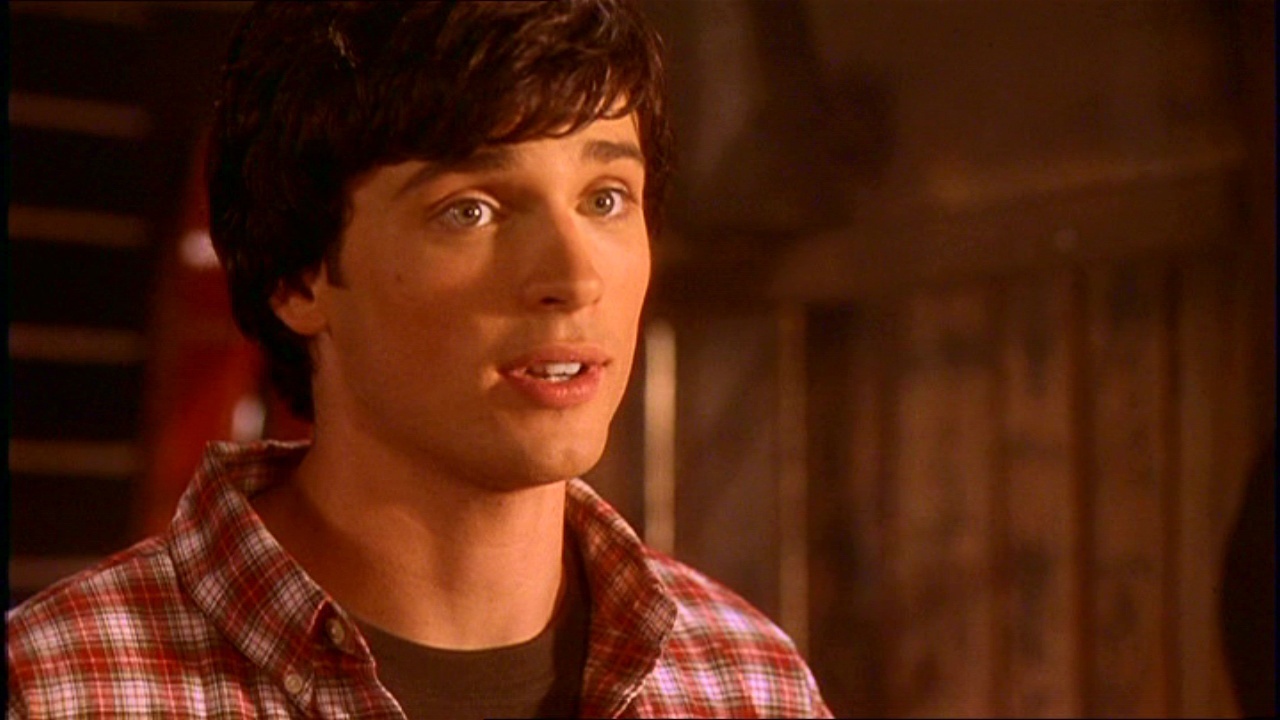 If you aren't watching Supergirl on CBS, or following our coverage here at Pop Culture Spin (reviews of every episode!), you are missing out. The show is making a strong early case for future inclusions on this list. Its predecessor from the same creative team, the exemplary adaptation of The Flash on CW, is in elite company without question. But none of that (including Arrow – which I'm getting to!) would have ever been possible if not for Smallville: Season One.
I could argue for other seasons during the show's run, but if that first one hadn't laid out such a perfect formula – one that is still being followed today – we may not have even gotten that far. All the key characters and plot elements are introduced in the first few episodes. At times, the acting has silly, stiff, or over-the-top moments, but somehow the casting is still perfect. Tom Welling as Clark Kent and Michael Rosenbaum as Lex Luthor in particular shine.
Fun fact: Rosenbaum also voices Barry Allen/The Flash in the excellent Justice League animated series and movies.
Long before the particle accelerator was giving reason for the strange events of Central City, the meteor shower was creating havoc for the denizens of Smallville. This was also before Gotham and Agents of S.H.I.E.L.D were telling extended origin stories.
I remember when I asked my dad if he had seen Smallville and he replied "you mean that show where all those gorgeous 25-year-olds go to high school and one of them is Superman?"
"Yep," I replied.
"Yeah, it's really good," he said.
It was never a show that was going to get bogged down too much by trying to be realistic which led to some awkward moments, but would eventually set the foundation for a glorious future.

Smallville laid forth a formula it at times perfected, planting the seeds for an age of faithful comic-book adaptations where the same shows can bring you giant gorillas or half-cyborg-half-tornado-killing-machines one second and tug at your heartstrings the next.
Complete 35-part list for best comic book adaptations ever!
Part 1 – Daredevil / Part 2 – The Dark Knight / Part 3 – V for Vendetta
Part 4 – The Flash / Part 5 – Sin City / Part 6 – The Crow
Part 7 – Agent Carter / Part 8 – X-Men: Days of Future Past / Part 9 – Captain America: The Winter Soldier
Part 10 – Guardians of the Galaxy / Part 11 – X2: X-Men United / Part 12 – Iron Man
Part 13 – The Avengers / Part 14 – Teenage Mutant Ninja Turtles (1990) / Part 15 – Superman (Richard Donner)
Part 16 – Hellboy / Part 17 – The Incredible Hulk / Part 18 – X-Men: First Class
Part 19 – Spider-Man 2 (Sam Raimi) / Part 20 – Thor / Part 21 – Ant-Man
Part 22 – The Dark Knight Rises / Part 23 – Spawn / Part 24 – Agents of S.H.I.E.L.D. – Season Two
Part 25 – Avengers: Age of Ultron / Part 26 – Batman Begins (Christopher Nolan) / Part 27 – Captain America: The First Avengers
Part 28 – Batman (Tim Burton) / Part 29 – X-Men (Bryan Singer) / Part 30 – Spider-Man (Sam Raimi)
Part 31 – Smallville: Season One / Part 32 – Hellboy II: The Golden Army / Part 33 – Teenage Mutant Ninja Turtles 2, 3
Part 34 – 300 / Part 35 – Man of Steel / Extra Part – Final Thoughts
The following two tabs change content below.
Drew Creasman
Drew Creasman (or DC for short) is a writer and podcaster for POP CULTURE SPIN, BMF SPORTS, and the Colorado Rockies SBNation affiliate Purple Row. He also works independently as a singer-songwriter in the Boulder and Denver areas. Drew is "analytics curious" and constantly seeks to understand as many different possible ways of looking at and understanding sports whether it be diving deep into the newest available numbers or casting them all aside for a moment and relying solely on the eyes.
Latest posts by Drew Creasman (see all)