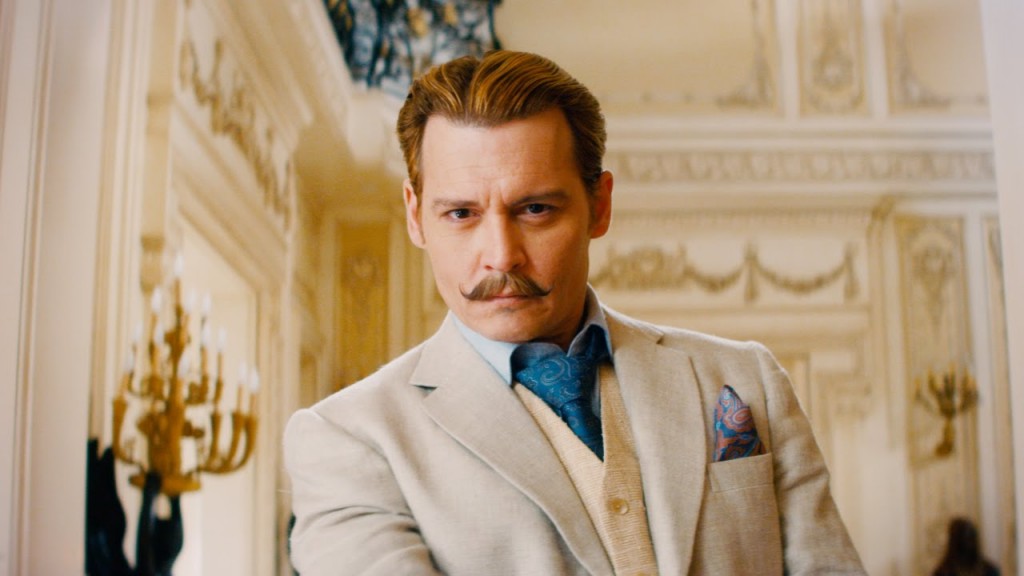 Johnny Depp's latest flop, Mortdecai, had a disastrous box office showing during its opening weekend. According to Forbes, the film cost $60 million to make and never gained traction following a horrid $1.47 million Friday haul.
Mortdecai has also been universally destroyed by critics. Depp stars as a sometimes rogue art dealer searching for a stolen painting. Here's the consensus from Rotten Tomatoes, "Aggressively strange and willfully unfunny, the misguided Mortdecai sounds a frightfully low note in Johnny Depp's post-Pirates filmography."
Yikes. That's not the sharp sentence from a cynical movie reviewer. It's a consensus formed from a series of respected critics who largely despised Depp's odd installment.
This epic misfire marks the continued theme of flops in Depp's career. In addition to Mortdecai, Transcendence and The Lone Ranger also failed to meet financial expectations by a wide margin.
Perhaps audiences aren't drawn to Depp outside of his successful Pirates of the Caribbean series. The character, Jack Sparrow, became nationally beloved. The same might not apply to Depp as a performer. The ripple effect will likely be executives steering clear from Depp for the time being. He might need to consider only accepting the perfect role from now on to avoid continued flops.
For what it's worth, Depp was stupendously enjoyable in The Rum Diary back in 2011, an underrated film based on one of Hunter Thompson's greatest novels. This shows that talent remains entrenched inside Depp, he just needs to choose roles more wisely. If they're offered anymore, that is.