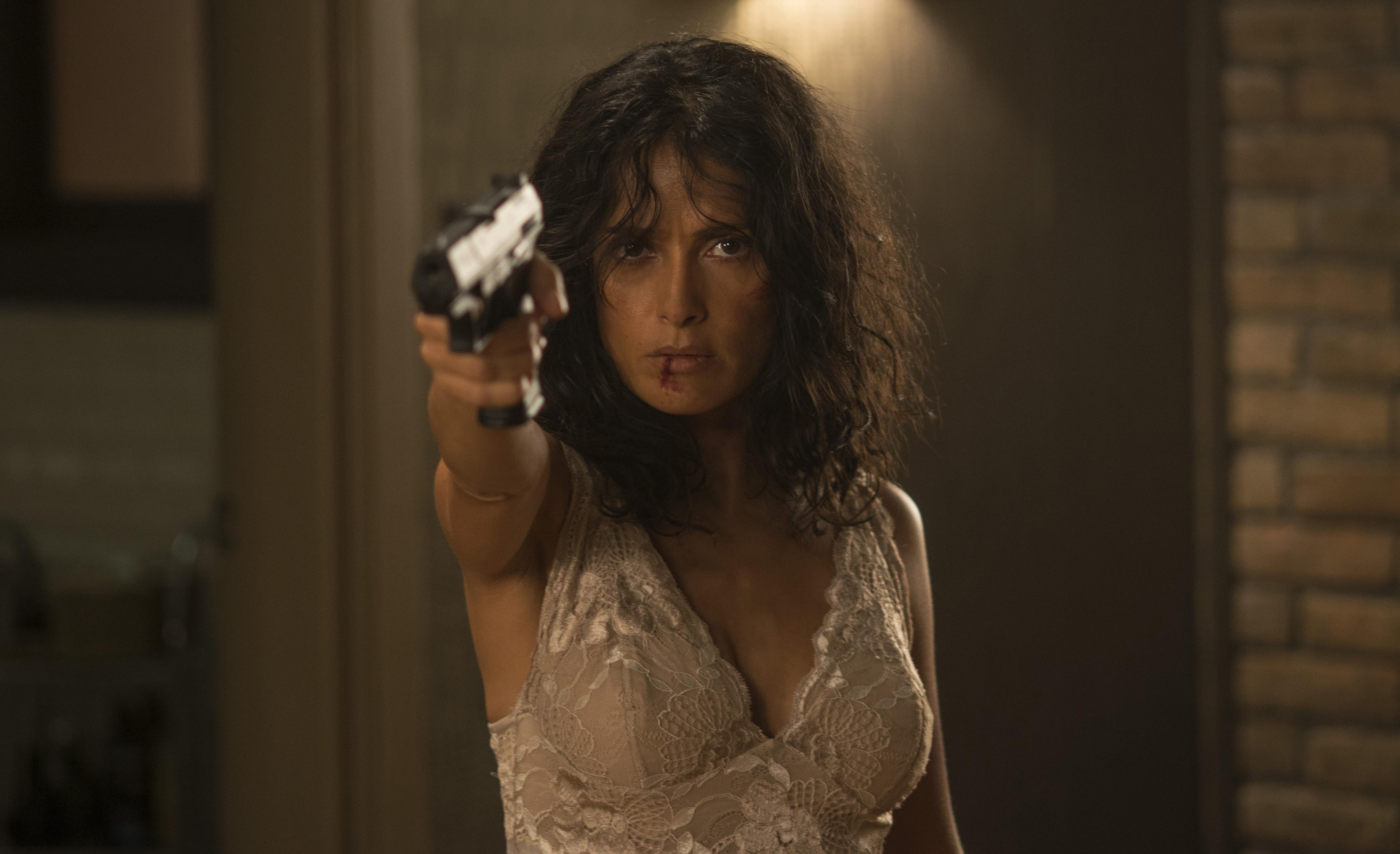 Everly's intoxicating trailer showcases Salma Hayek commanding her inner beast. The 48-year-old actress fires weaponry and opposes villains in her underwear. Yup, it's that kind of mindless bloodbath flick. It appears that Everly is aiming for Machete-type cartoonish violence.
Hayek isn't normally an action movie junkie. She appeared in the gritty Savages in 2012, but she's also been in dopey comedies like Here Comes the Boom and both Grown Ups installments. These comedic roles have been underwhelming aspects of Hayek's filmography.
She landed an Academy Award nomination for her 2002 performance in Frida. Hayek also turned heads next to Antonio Banderas in Once Upon a Time in Mexico. She's better served sticking to acting opportunities of this magnitude.
Everly's trailer should awaken prospective audiences to Hayek's role. Channeling an instinctive savagery with a subdued swagger, Everly might push her career toward an action path.
Watch Hayek obliterate enemies and attempt to dodge nightmarish twists of fate below. Everly is scheduled to hit theaters on February 27.
[youtube]https://www.youtube.com/watch?v=jCWXWgg5H9g[/youtube]