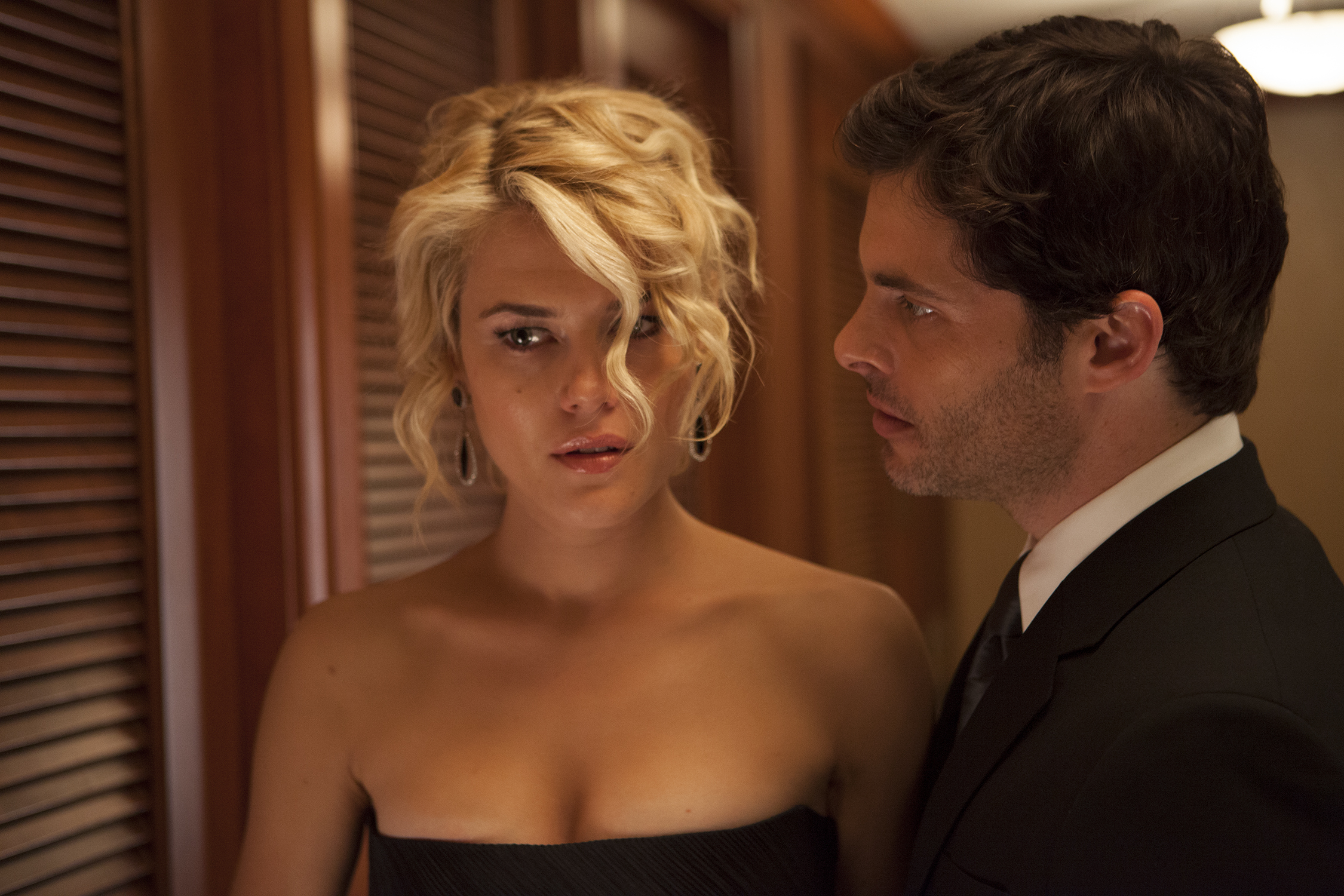 The Loft has the potential to be one of 2015's worst movies. A fair majority of fans will avoid the flick on its trailer and premise alone, but this article is designed to reach those on the fence. If you are indeed on the fence for The Loft, here are three reasons to jump toward sanity and spend your Super Bowl weekend more effectively.
Karl Urban can't act
Hopefully a flock of Urban-supporters aren't gravely offended here. I'm not expecting every actor to channel his untapped Robert De Niro or Denzel Washington ability on the screen. But I do have some expectations, and Urban, one of The Loft's stars, doesn't meet any of them. His presence nearly ruined Star Trek and Star Trek Into Darkness. Urban epitomizes the downside of over-acting. His intense facial expressions scream unintentional humor more than dramatic seriousness. Don't let Urban ruin your weekend. Avoid him and The Loft altogether. You won't regret this decision.
It has Lifetime quality written all over it
If you actually want to watch a Lifetime movie, turn on the TV, go to Lifetime, and watch a movie! Don't drop cash on the increasingly high ticket costs for The Loft. Classified as a Mystery & Suspense/Drama by Rotten Tomatoes, The Loft is about five guys who share a beautiful penthouse in a wonderful city. As their dream is fulfilled, a horrific nightmare unexpectedly ruins the party. A dead woman has been found in their quarters and the murder had to have been committed by one of the guys. No thank you, The Loft, I'll pass on this one and opt to enjoy my weekend.
The cast isn't enticing at all
My distain of Urban has been noted. Other crew members include James Marsden, Wentworth Miller, Laura Cayouette, and more. Even Eric Stonestreet, the 'Modern Family' star, has been dragged into the mix. Okay, I don't despise any of these individuals quite like that of Urban, but this is an underwhelming group. Marsden is painfully average. Hard to think of one role he's shined in. Miller, I loved you in 'Prison Break' throughout its run, but what have you been in since? Cayouette is a background actress at best. Stonestreet, stick to TV. This is a must-miss crew no doubt.