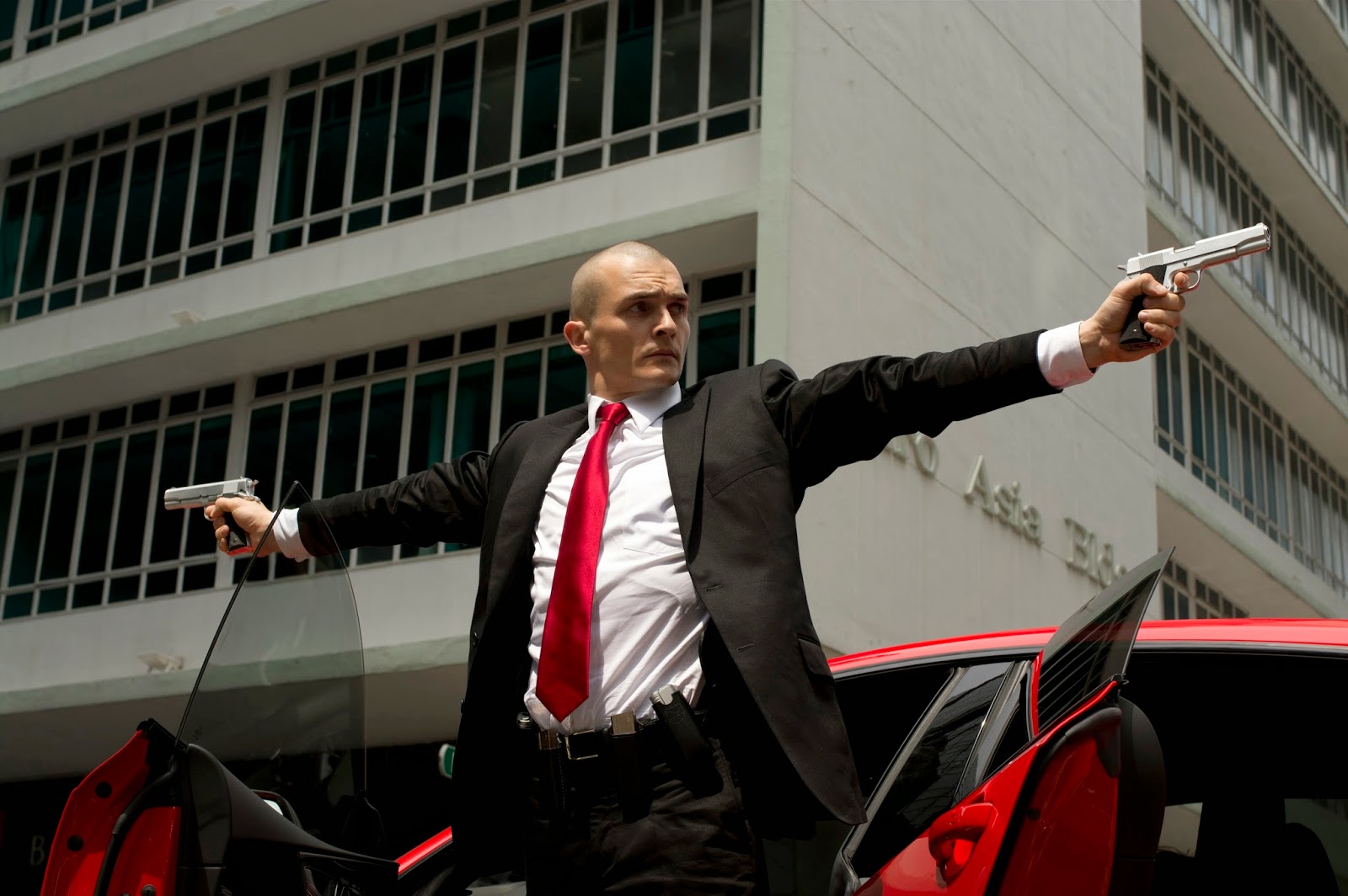 Agent 47 has released its violent trailer to the world. Starring Rupert Friend and Zachary Quinto, this action movie is based on the Hitman video game series.
With a haircut kept trimmed to his skin and a sharply tailored style, the Agent 47 title character, played by Friend, looks poised to annihilate those who mistakenly cross his path. This movie has the vibe of a mindlessly violent, easily enjoyable type of flick.
Agent 47 is due to release August 28, 2015. Feel free to log the number of shots fired or unrealistic action sequences transpiring for your personal pleasure.