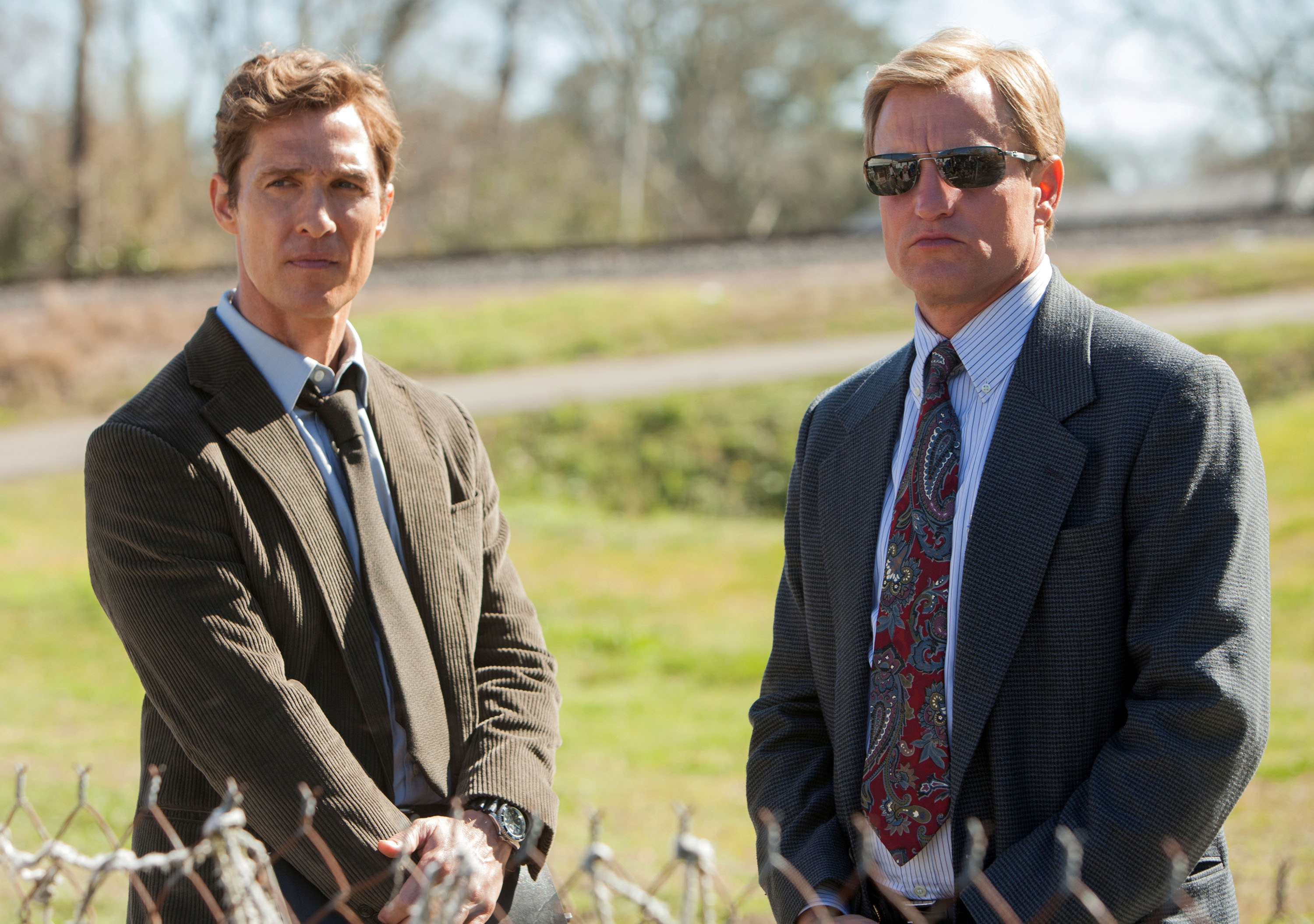 True Detective has been honored for its excellent Season 1 showing. The Writer's Guild of America named True Detective the top drama as HBO's dark hit defeated Game of Thrones, The Good Wife, House of Cards, and Mad Men.
Stiff competition. Due to its bleak and ceaselessly grim subject matter, True Detective isn't for the faint of heart. With Matthew McConaughey and Woody Harrelson delivering memorable turns, though, HBO's masterpiece is highly recommended. It's nice for a show venturing into the depraved aspect of human nature to take home hardware. These shows are sometimes dismissed for their difficulty to stomach.
True Detective was also deemed the best new series to come along. It beat out The Affair, The Knick, Silicon Valley, and Transparent. Count two for the good guys. With the nominees and award selections, it appears that the Writers Guild did a marvelous job of actually considering worthy candidates. They didn't simply go with the safe and easy choices.
If you've already watched True Detective, peep my fairly recent piece on reasons to rewatch the series. If you've missed this unforgiving beast, consider taking a journey down a twisted path with McConaughey and Harrelson. Let's also not forget to credit Nic Pizzolatto, the show's creator. Season 2 will star Colin Farrell, Vince Vaughn, and others. True Detective's return is highly anticipated.
Click here if you're interested in seeing who else the Writers Guild of America awarded.