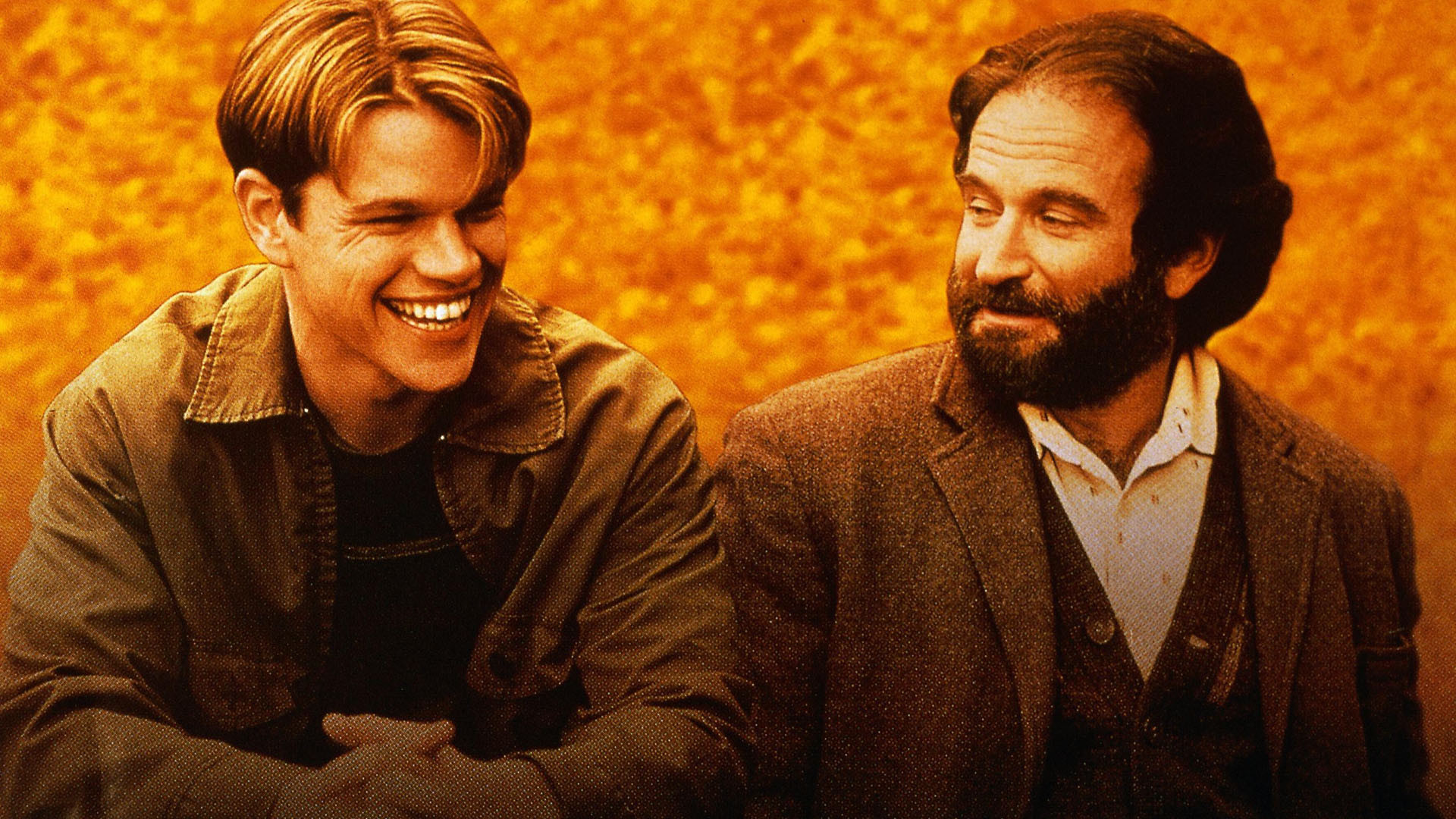 With the Oscars happening fairly recently, we can still marvel at the sincerity of the powerful speeches we witnessed from award winners. Many movies, on a similar level, present individual characters who deliver inspiring speeches within a film. The three most inspirational speeches coming to mind are from the following movies: Dead Poets Society, Good Will Hunting, and The Pursuit of Happyness.
Robin Williams as John Keating
Dead Poets Society is 1989 film starring the late Robin Williams. Williams portrays an English teacher who hopes to inspire his students through poetry. The inspirational speech by Williams is delivered on the first day of school when he takes his class on a trip to view a trophy case on campus. He encourages them to "carpe diem" (seize the day). He points out a picture of past students with the same haircuts who thought the world was their oyster. This speech embodies the ideal of not wasting your day and making the most of your life.
[youtube]https://www.youtube.com/watch?v=0wjpRQ__lsI[/youtube]
Robin Williams as Sean Maguire
Good Will Hunting is a 1997 drama starring Matt Damon as William "Will" Hunting who works as a janitor at MIT. He catches the attention of Professor Gerald Lambeau (portrayed by Stellan Skarsgård) by solving a math equation written on a chalkboard outside of Lambeau's classroom. Lambeau eventually reaches out to Sean Maguire (Robin Williams) to assist Hunting. Will and Sean develop a friendship that leads to Maguire asking Hunting to tell him something he can't ascertain from reading a book. This speech motivates one to be knowledgeable in all aspects of life, and to be well-versed on whatever subject the world offers.
[youtube]https://www.youtube.com/watch?v=qM-gZintWDc[/youtube]
Will Smith as Chris Gardner
The Pursuit Of Happyness is a 2006 film starring Will Smith as Chris Gardner. Gardner is a single father raising his son after his wife departs. After struggling to find stability, he eventually passes his Series 7 exam and becomes a stockbroker. During his trial period at the firm, he does not inform his coworkers of his homeless status. The inspirational speech is delivered while Gardner is playing basketball with his son. He tells his son to never let anyone tell him he can't do anything. He says his son should "protect his dream." This speech should be taken to heart, particularly in our currently competitive, hater-filled world. Keep on dreaming!
[youtube]http://www.youtube.com/watch?v=UZb2NOHPA2A[/youtube]
Even though movies are made for purely entertainment purposes, audience members should pay close attention to the dialogue involved. Words in film can contain inspirational advice. The aforementioned movies have speeches and monologues containing advice on life, which can help provide guidance to those watching.