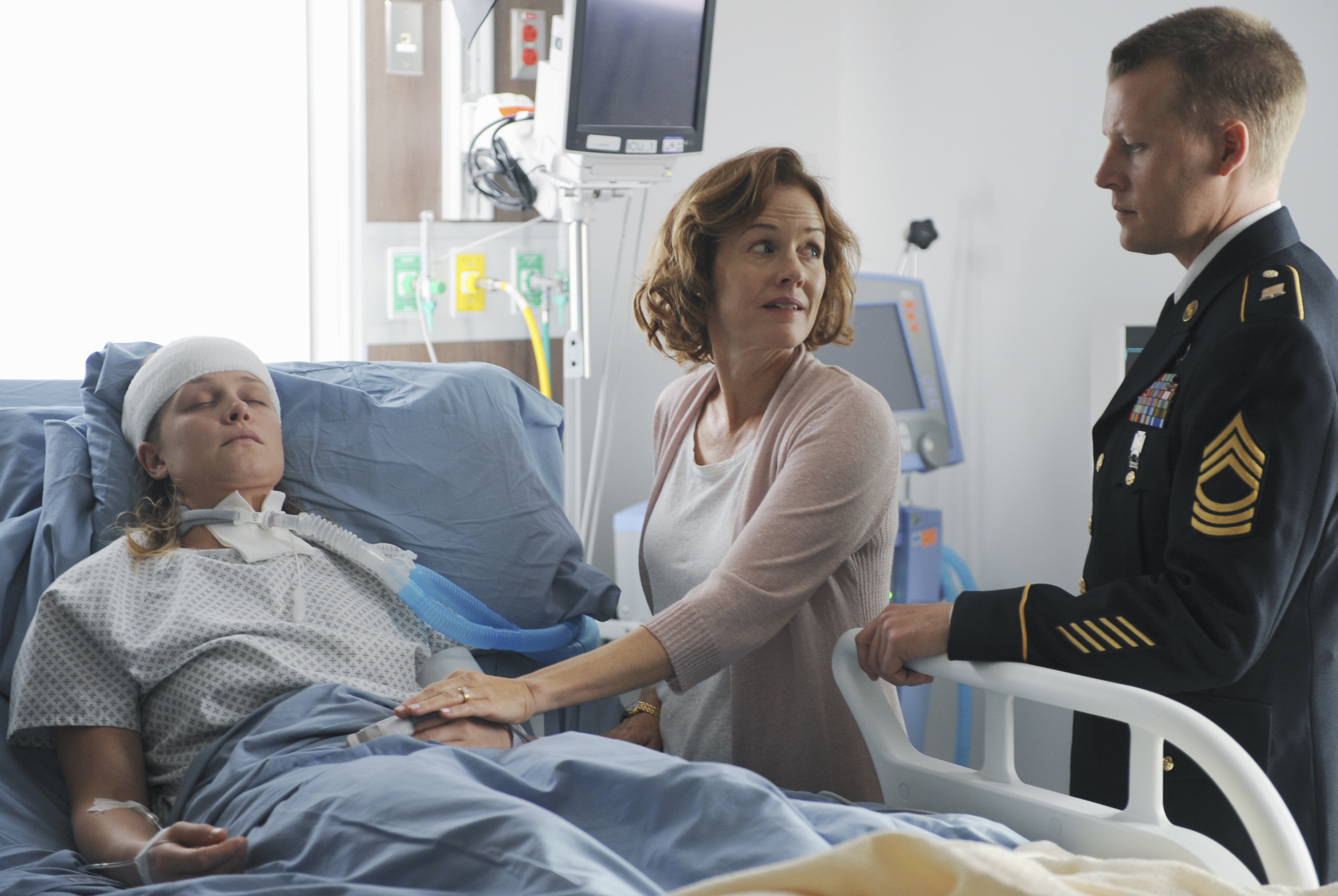 For any watcher of American Crime, myself included, it's time to accept the unsettling truth that the show's pace will probably never pick up. It's a slow, dull series from a storytelling perspective. What keeps me watching is the acting. In episode four, more of the same occurs. American Crime's central murder is met with legal developments as family members impacted by the event begin to turn on each other.
One of the most important revelations in American Crime's recent airing is Tony being released from juvenile hall. After finding assistance from fellow incarcerated youths and showing respect to those monitoring him, Tony navigates his way out of the system, albeit temporarily. He'll still have to attend family therapy meetings, but at least he avoided the life-changing murder charges. Alonzo appears genuinely happy to accept his son back despite the boy's refusal to visit with him behind bars.
Carter also receives good legal news. The prosecution's case against him is weakened by a murder weapon and DNA evidence lacking. Carter's chance of guilt remains strong, but the judge rules a $1 million bail during an approved hearing. This is viewed as a major success for Carter, Aliyah, and the accused's new team of lawyers. It's a devastating blow for Russ, Barb, and the rest of the reeling family. This now includes Russ and Barb's living son, Mark, who returns home to provide emotional support.
Unfortunately for Hector, he doesn't benefit from the luck that falls onto the laps of Tony and Carter. Proof that it's impossible to run from your past while behind bars, Hector opts to leave his gang, but his running mates aren't having it. This is devastating considering the physical progress Hector had been making regarding his leg. As Hector walks on his crutch through an empty hall, two cowards grab him from behind. They proceed to slash his face with a blade in American Crime's most violent moment to date.
It's also revealed how Barb was the original driving force behind Matt joining the military. He was apparently a lost soul of sorts who frequently dealt drugs. Barb's intervention technique was to enlist Matt into the military in an attempt to give his life order. This is a critical dose of information the audience has learned about Barb. As the show describes, all she has left are her fantasies. Deep down, somewhere in her tortured psyche, she knows Matt dealt drugs, but she's unable to outwardly admit it.
American Crime does present more emotionally heavy scenes than usual. A particularly strong one involves Barb and Russ sparring with Tom and Eve. Both sets of parents essentially trade turns taking shots at the honor of their children. Barb criticizes Gwen's sexual practices, Tom and Eve refer to Matt's drug-dealing lifestyle. Mark is also present during this scene. He later privately tells Tom about Barb being the driving force behind Matt's military entry. It's telling that Mark is so quick to spill family secrets.
It will be interesting to see where American Crime goes from here. Multiple subplots have been set into motion, including the end-of-episode storyline of Gwen waking up. Perhaps her say will provide clarification on Matt's choices and the show's principle murder. This might be an aspect American Crime needs more than anyone realizes. Again, the acting is marvelous, while the actual structure is not. Scenes are choppy, painfully so when backed by flashbacks. We'll see if this is ever cleaned up.