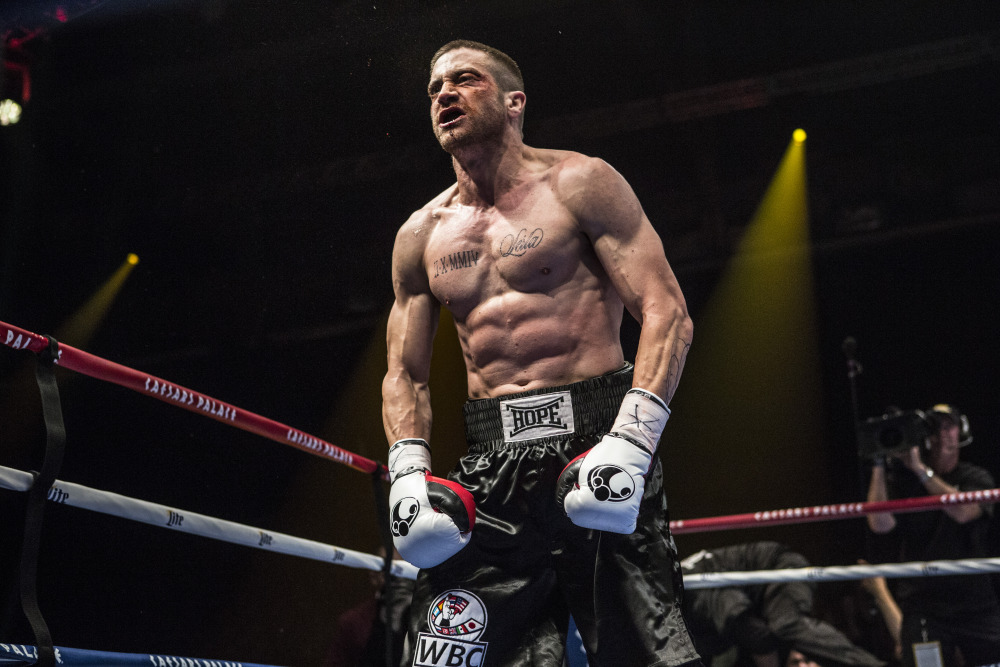 The first trailer of Antoine Fuqua's boxing film, Southpaw starring Jake Gyllenhaal, looks to be an intense piece of cinema. The trailer depicts a fight-ready Gyllenhaal playing Billy Hope, a contender that slams into rock bottom after losing his family, only to climb out by coming back to the ring. More or less , this is something we've seen before; however, It's a slightly different angle from recent boxing flicks, and it seems to be quite a juicy role to bite into for Gyllenhaal.
This film probably won't surprise anyone with its storyline, but it's definitely one that will allow Gyllenhaal to flex his acting talents. He was amazing in last year's Nightcrawler, and it seems like he's brought his A game to this role as well. Plain and simple, Gyllenhaal looks like he hit the beast mode button. Here's hoping for a knockout from Fuqua.
Gyllenhaal will be joined by Forest Whitaker, Rachel McAdams, and Curtis "50 Cent" Jackson. The film will be released on July 31, 2015.