Last Week Tonight With John Oliver has followed up a great first season with a spectacular start to their second season. The segments for the show are hard-hitting, informative, and often viral after the show's airing thanks to innovative ploys to get complacent folks like you and I to talk about it. The premiere for this season featured introduction of Jeff the Diseased Lung, a mascot created to inform people about the effects of long-term smoking during a breakdown of the tobacco industry's advertising tactics across the globe.
Oliver and his crew actually put up ads of their mascot around Uruguay, and handed out Jeff the Diseased Lung shirts to kids in Togo.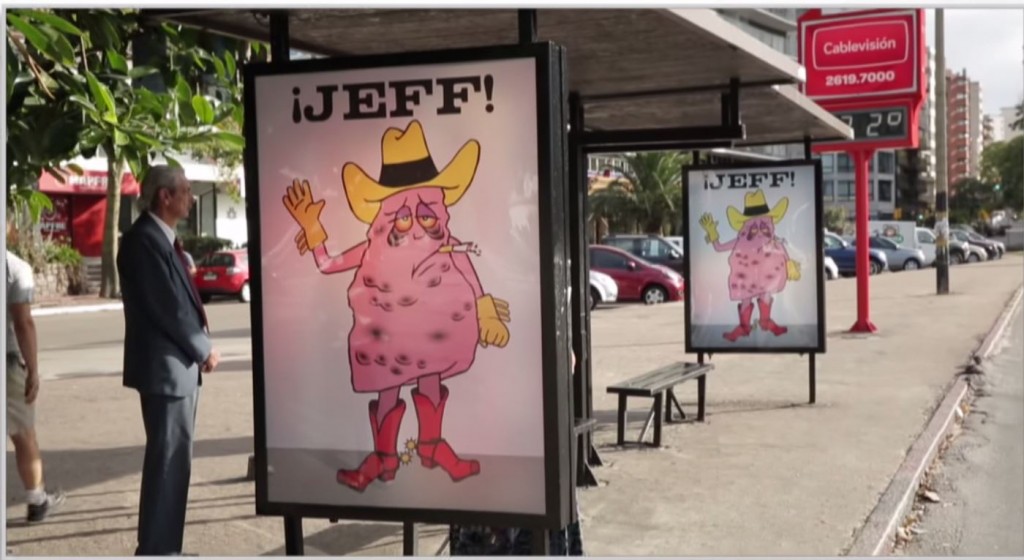 Oliver and his crew are using some ideas to impact communities past our shores and beyond their medium, a really fun affair which shows more of what is possible in today's era of media. The trolling of former FIFA official Jack Warner didn't take a the creation of a new mascot, but it will definitely getting people talking in Trinidad.
Heads are rolling in the world of soccer. Following the arrest of seven current FIFA officials in late May for charges of corruption, a lot of people are making blood oaths to ensure they won't be the next one taken down (yes, Oliver covered that too). Case in point, Sepp Blatter was re-elected within days of the May arrest and stepped down last than a week later. One of the suspected reasons for that resignation is the promise of Jack Warner to take everyone down with him during air time he bought on local a Trinidadian TV station. This isn't Warner's first rodeo. He escaped prosecution for corruption allegations multiple times including a different FIFA scandal in 2012. Warner understands that perception is reality in the scandal spotlight and catching the local audience with a TV spot is a great way to swing things in your favor.
Enter John Oliver.
[youtube]https://www.youtube.com/watch?v=alwba8V1csY[/youtube]
Props to HBO for trusting a creative host and crew to make a show that is lifting the bar for what we can expect on television. And definitely watch Oliver's interview with Edward Snowden. You might have to scour the web to find it but you won't be disappointed.