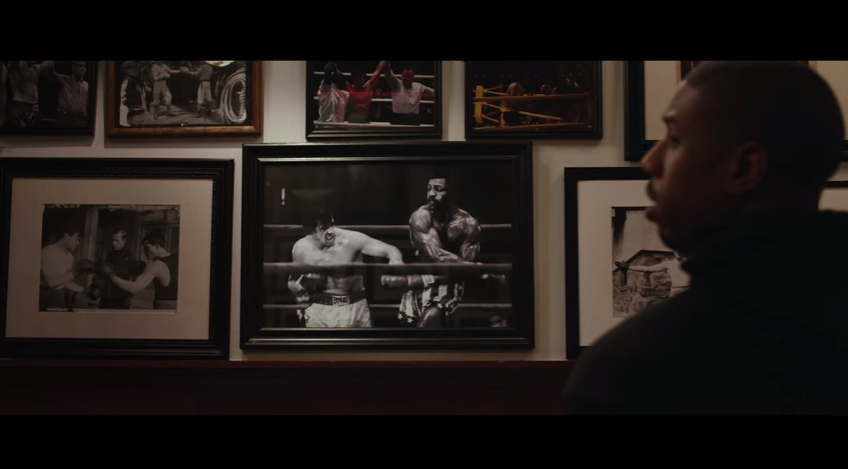 It has been about 10 years since we have seen a Rocky movie, and let's be honest, 30 years since we've seen a really good one. Let's hope that changes this fall with the release of Creed, the seventh installment in the Rocky franchise (sixth if you don't count Rocky V, and who really does?).
Creed stars Michael B Jordan as Adonis Creed, the son of the late, great boxing legend Apollo Creed. Although Apollo died before his son was born, Adonis sill ended up following in his father's footsteps into the world of professional boxing. He eventually seeks out the help of his father's best friend, also a boxing legend himself, Rocky Balboa.
Just hearing that name gives me feelings of nostalgia like nothing else can and the trailer for Creed brings that nostalgia on hard. I like that the trailer doesn't play too heavily on the Rocky theme right away though, as you don't even see Sylvester Stallone until a couple minutes in. If this movie is going to be successful it needs to stand alone, and not just feel like another sequel. That being said, once the trailer gets going, it really hits you in the feels. Michael B Jordan's outfits alone were enough to have me geeking out all over. Seeing him in those patriotic as hell, Apollo Creed style boxing shorts and the iconic gray sweat suit was all I needed to get me pumped for this movie. Also, if hearing the words "It's not about how hard you can hit, but how hard you can get hit and keep moving forward" doesn't give you the goosebumps, I don't know what will.
Sylvester Stallone is obviously reprising his role as Rocky Balboa, but the film also stars Graham McTavish, Tessa Thompson, and Phylicia Rashad.
Creed hits theaters November 25, 2015.
[youtube]https://www.youtube.com/watch?v=dj2Jv_iSdoc[/youtube]