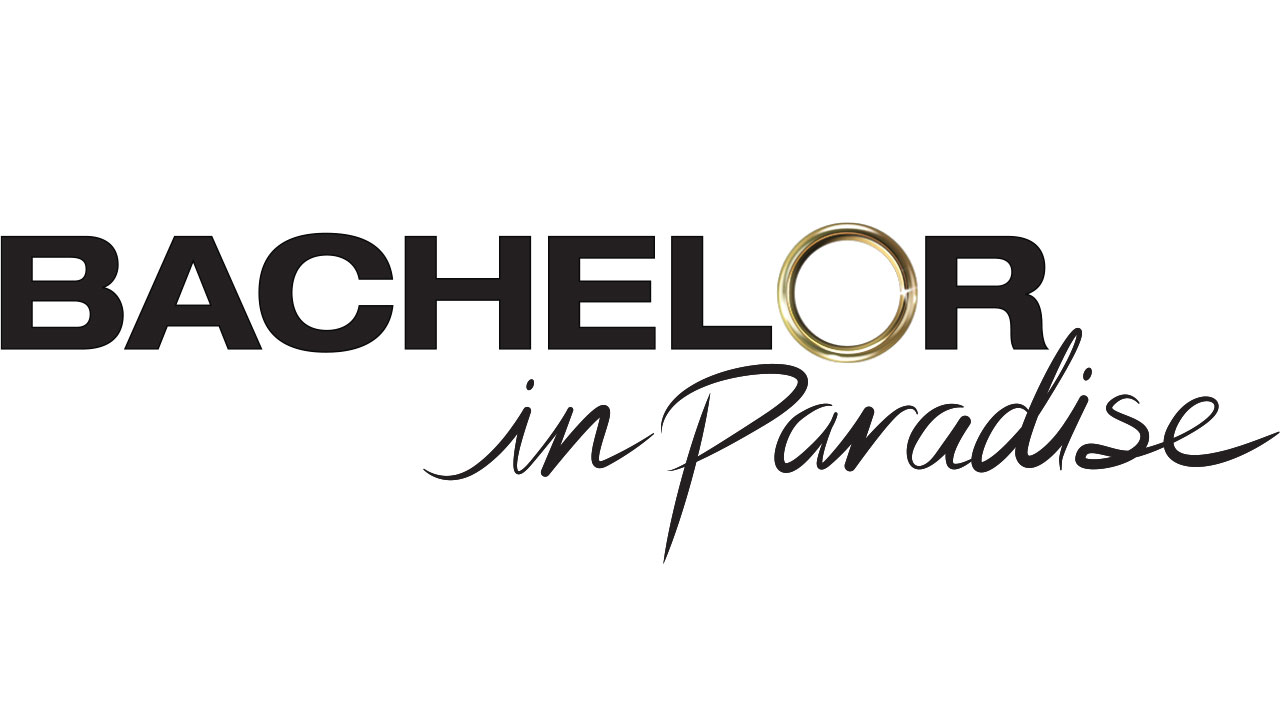 I'm sure this won't be too hard to believe, but some of the other editors here at BMF Sports/Pop Culture Spin had some fun at my expense when I told them I wanted to do a Bachelor In Paradise power rankings column. My man card was taken away (truth be told, I haven't been in possession of that SOB for quite some time) and as expected, I was asked about my stance on Nicholas Sparks novels-turned-movies. The good news: As a male who watches The Bachelor, The Bachelorette AND Bachelor In Paradise, I'm used to this sort of mockery.
[youtube]https://www.youtube.com/watch?v=Y94aAWDz-lI[/youtube]
Like I told some of the other editors here, this is absolutely terrible television, but the unintentional comedy is through the roof. And hey, if people can find love under these goofy circumstances, then who am I to judge?
Actually, I am here to do a little bit of judging. Each week (eh, maybe every week is a little ambitious) I'll be ranking the contestants on Bachelor In Paradise, a television program where former contestants from The Bachelor and The Bachelorette gather on an island and try to extend their fifteen minutes of fame find love. I won't waste your time explaining the format of the show or too much of the back story of any of the contestants. If you watch Bachelor In Paradise or are at least familiar with it, you know this already. If you don't watch the show, then what the hell are you doing here?
Ranking Bachelor In Paradise (shortened to B.I.P. moving forward) contestants isn't an exact science. I'm not totally concerned with whether any of the contestants end up falling in love. I'm just as interested in seeing how they maximize their camera time, how drunk they get, what clothes they wear (or don't wear), etc. Those big picture things are the things that matter to me. So let's get to it!
15: Jillian 
If there's such a thing as a big time surprise in a pre-recorded television show, then Jillian being the first contestant sent home on B.I.P. was a major surprise (it was the men's week to give roses, and Jillian was the only women not to receive a rose). Her pre-island introduction video was focused on her the new breast implants she got after she was on The Bachelor and she was the only contestant to show up to the island wearing a bikini. Two big time power plays, but maybe a little bit too bold on her part.
14: Ashley I./Lauren
Ashley I. and Lauren are bunched together here because they are sisters, and per B.I.P. host Chris Harrison, if one of the Iaconetti sisters get a rose from one of the men, the other sister automatically stays on this island. Ashley is best known for being a Kardashian lookalike, crying a lot on her season of The Bachelor and frequently talking about how she's a virgin (thirteen years away from being a 40 Year Old Virgin). Lauren is not a Bachelor alum, and is basically only on the show because, well, um, how do I say this without sounding crude … she's slutty! Hey now, don't shoot the messenger. Those are Ashley's words, not mine. The exact quote was "Lauren is the slut version of me." It can't be put anymore bluntly than that. So naturally, why shouldn't I assume that the producers told Ashley "Look, either you put out this season or bring somebody with you who will."
The Iaconetti sisters didn't have a strong showing on episodes one and two. Yes, this was an unprecedented two night, three hour long premier, and I watched all 180 minutes. In those three hours Lauren did jack squat (no, that isn't the name of a guy on the show) and Ashley cried seven separate times. Improbably, she got a rose from Jared even though she could barely muster complete sentences when speaking to him.
13: Mikey 
It's hard to miss Mikey. He's the guy who is 240 lbs. of dumb muscle and walks around referring to himself as "the epitome of an alpha male." I shit you not, he actually said that out loud, to other human beings, some of whom he was trying to impress. Of course, whenever somebody says something like that out loud, everyone else just hears "douche bag." Anyway, Mikey was the first guy to take his shirt off (naturally), the first to get into the ocean while hitting on a girl (to be expected), the first guy to succumb to under-man-boob-sweat (a whole lot of it) and was the only S.O.B. to have the balls to tell a bunch of other in shape dudes that he could get them jacked in a month. Really Mikey, is that how long it takes for HGH to start working?
12: Dan
I don't know who this person is. All I know about Dan is that he's a Libra, has a dog named Bailey and was so desperate for screen time that he chased down an ambulance so he could ride with Ashley S. to the hospital (just wait until we get to Ashley S.). From what I can tell, he doesn't have a personality and that's a big problem if you're a contestant on this show. He'd be better suited for a show like Deal or No Deal, or maybe Jeopardy! 
11: Juelia 
Who the hell spells "Julia" with an "E" in the middle of the word? I'm not sure what the point of silent letters is, and clearly the E in here is silent. She's not budging any higher than 11 until I get a good reason for this "E".
10: Tenley 
The "This season, on Bachelor in Paradise" teaser trailer hints at a love triangle with Tenley at the center of it, so expect a ton of points to head towards Tenley if she boom-booms with two different guys on the island. Talk about one hell of a way to make a splash after a five year layoff from any Bachelor-themed television program!
9: Claire 
The closest thing to a supervillain in The Bachelor television franchise. It wasn't a tremendous first week showing (the biggest highlight for Claire was going on a one-on-one date with Mikey and then turning him down when he told her he wanted to kiss her … and she still got a rose from the big meat-head later in the episode), but she's the safest bet for long term drama on the island. Ashley I. already cried because of Claire's presence and at least four of the other girls will hate her by the time Episode 3 is over. I would bet my dignity on it. Wait, what's that? You're saying I don't have any dignity left because I am writing a Bachelor In Paradise Power Rankings column? Oh damn, you're right!
8: Kirk 
I liked the plaid button-up shirt that Kirk was wearing when he showed up on the island, as did his newfound lover Carly. I didn't like that Kirk, a 32-year-old man, pussy-footed around kissing Carly for the first time, to the point where Carly actually had to initiate the first kiss. If you're a 32-year-old man AND you're a contestant on B.I.P. then you need to be able to sack up and get that kiss.
7: Jonathan
Jonathan talked candidly about having a threesome with a pair of sisters in the past and only seemed more intrigued with the sisters Iaconetti when he found out Ashley was a virgin. Folks, we have a power player right here! He's going for the championship belt.
6: Ashley S 
This chick is fucking loopy, but there's something sort of adorable about her. She loses points for being enamored by the birds on the island (I'm terrified of birds … go ahead, mock me; I can't stoop any lower), but her stock was raised when she was taken off the island in an ambulance (yes, ambulance rides earn you bonus points) and when she delivered the funniest moment of the premiere. When she returned to the island along with Dan after her hospital visit, Ashley caught a glimpse of the food spread and exclaimed, "Oh my God, it's like my birthday … French Fries!" Never, ever change, Ashley.
5: Jared
Jared looks like the 26 year old version of my Uncle BK. Seriously, it's eerie how similar he looks to a young version of my uncle, making it even weirder that every girl on the island was immediately smitten by Jared, the third runner-up on the most recent season of The Bachelorette. I feel like he might be a little overqualified for B.I.P. in terms of IQ and being a normal human being, but hey, as long as the girls are drooling over him he'll stay pretty high in the rankings.
4:  J.J.
J.J. sauntered in wearing pink pants and ordered a margarita, taking that villain swag to a completely different level. I don't care what anyone says about him, I love everything about this guy, save for the world's ugliest tattoo that is plastered all over his left arm). He made Tenley give him a kiss to earn his rose and he coined the phrase "Villains gotta vill" on the last season of The Bachelorette. There have been maybe six or seven other people in the history of The Bachelor franchise who have the chops to make a statement like that.
3: Tanner 
Tanner described himself as a "decent catch" in his pre-island introduction package, and he wasn't even being modest. It sounded like he was just down on himself, and I don't really get why. He's an average looking guy and he's got an average personality and, well, alright, maybe he's just a decent catch. Somehow he already landed Jade, and that bumps his stock up from "decent catch" to "Barney Stinson." He needs to wearing pink pants and carrying himself like J.J.
2: Carly 
Carly is coolest person on the island. Watch the show for an hour (or just as long as you can stand) and you'll agree with me. She seems like the kind of girl who would be fine with her guy farting in front of her. She seems like the kind of girl who could take down a 20 oz. steak with no problem. She seems like the kind of girl who could hang with all your buddies as they're making borderline inappropriate jokes. There's just one problem: she's not Jade.
1: Jade 
Before I ever saw her pictures in Playboy, Jade was my favorite girl on farmer Chris' season of The Bachelor. After I saw her Playboy pictures, Jade was my favorite girl on this season of B.I.P. And that might not change.