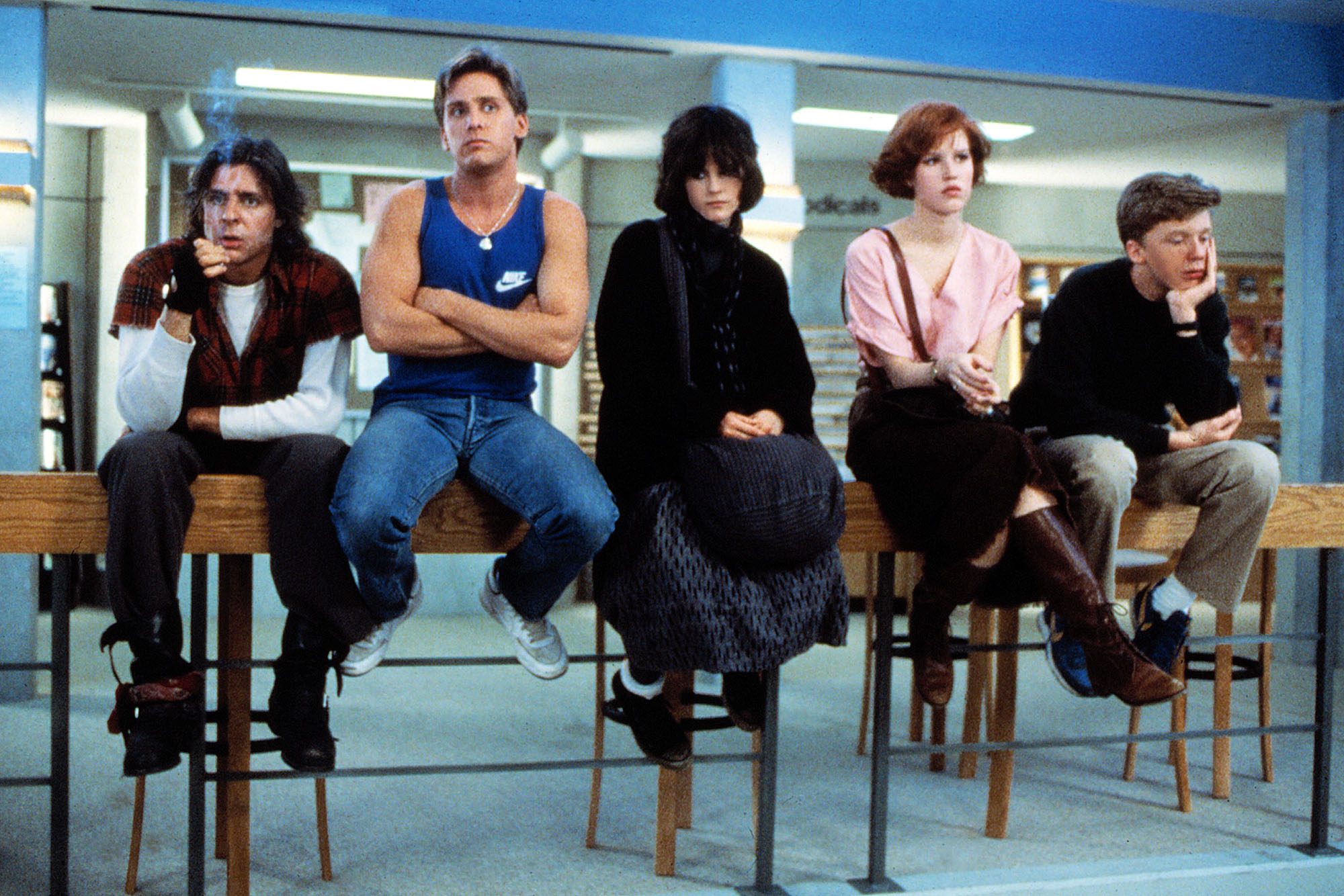 Every generation has that one film which encompasses everything going on in their life. Some of the top coming-of-age films include the ones discussed below. These standout in particular for their classic nature and entertainment value. Enjoy the walk down memory lane.
Fast Times at Ridgemont High
The film is based on Cameron Crowe's book of the same name which was was written about his experiences when he went undercover at Clairemont High School in San Diego. The film's cast includes soon-to-be stars Sean Penn, Jennifer Jason Leigh, Forest Whitaker, Nicolas Cage (credited as Nicolas Coppola), and others. In 2005, Fast Times at Ridgemont High was selected for the United States National Film Registry by the Library of Congress for being "culturally, historically, or aesthetically significant."
[youtube]https://www.youtube.com/watch?v=FKov1lmq_OU[/youtube]
The Breakfast Club
This movie is considered one of the most memorable and recognizable films ever made. The plot involves five teens, each coming from different cliques, stuck during during detention on a Saturday. They realize how much more they are compared to their stereotypes. The film's cast include Molly Ringwald, Anthony Michael Hall, Judd Nelson, Emilio Estevez, and Ally Sheedy. The film is known as "the quintessential 1980s film." This year marks the 30th anniversary of the classic.
[youtube]https://www.youtube.com/watch?v=dkX8J-FKndE[/youtube]
Dazed and Confused
This delight follows different groups of Texas teenagers on the last day of high school in 1976. Even though the film didn't earn much in the box office, it later gained cult status. The cast includes then-unknowns Ben Affleck, Matthew McConaughey, Milla Jovovich, Parker Posey, and others. Quentin Tarantino has included this film on his list of the 10 greatest films of all time. The line "alright, alright, alright" has become synonymous with Matthew McConaughey.
[youtube]https://www.youtube.com/watch?v=3aQuvPlcB-8 [/youtube]
American Graffiti
The film tells the story of a group of teenagers and their shenanigans during the course of one night. Director George Lucas got the idea for the film from his own teenage years in Modesto during the 1960's. The film's cast features Richard Dreyfuss, Ron Howard, Mackenzie Phillips, and Harrison Ford. Lucas wanted to film in Modesto, however after noticing how much the city has changed, he decided to move production to San Rafael. After a day of filming in San Rafael, Lucas was forced to moved production to Petaluma due to complaints from local businesses. The film was a box-office hit, making Lucas a millionaire.
[youtube]https://www.youtube.com/watch?v=HBI0p5OGlDw[/youtube]
Superbad
This one represents a string of hit films from director Judd Apatow. The screenplay was written by Evan Goldberg and Seth Rogen, who started writing a draft when they were teenagers. The film's crew has Jonah Hill, Michael Cera, Emma Stone, and Seth Rogen. Superbad was a box office success, far exceeding the budget of $20 million. Roger Ebert has said the film reminded him a little of National Lampoon's Animal House, except it was more mature.
[youtube]https://www.youtube.com/watch?v=MNpoTxeydiY[/youtube]
Although some of these films are more than 20 years old, they still can apply to today's generation. Films such as Fast Times at Ridgemont High and Dazed and Confused featured a cast of unknown actors; some of these actors would go on to win an Academy Award or Golden Globe. American Graffiti explored car culture in 1960's Modesto, California; the film was the second film by George Lucas, following his previous film THX 1138. Overall, these films are enjoyable and are some of the best coming-of-age films available to watch.