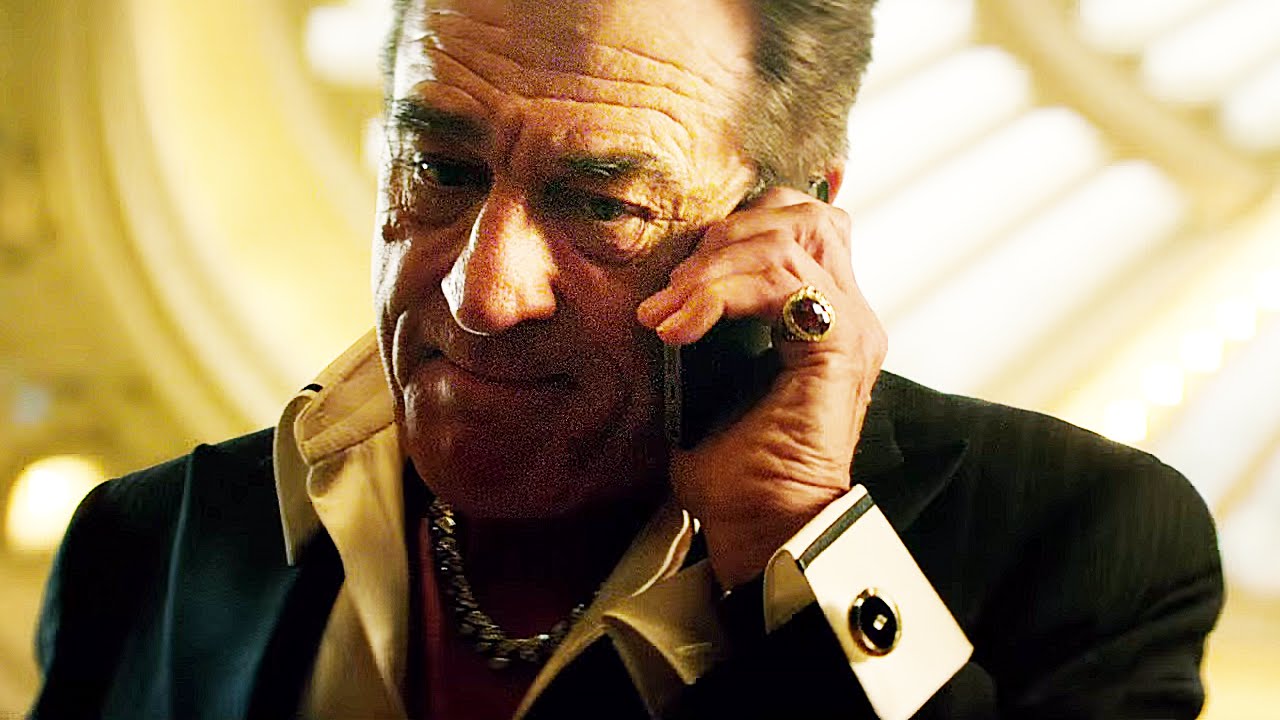 Heist is a 2015 crime thriller film starring Robert De Niro, Kate Bosworth, Jeffrey Dean Morgan, Morris Chestnut, Dave Bautista, and Gina Carano. It's interesting to note this is the second heist-type film starring Robert De Niro. The film was released in a limited release and through video on demand on November 13, 2015. Currently, the film is receiving a wide theatrical release in many countries.
Heist involves Francis "The Pope" Silva (played by Robert De Niro) celebrating his birthday while dealing with Stage 4 lung cancer. He is still smoking e-cigarettes when he was advised not to smoke. Luke Vaughn (played by Jeffrey Dean Morgan) is an aging casino dealer who is struggling to pay $300,000 for his daughter's surgery.
He is given by Friday to come up with the money for surgery or else his daughter will be taken off the transplant list. Cox (played by Dave Bautista) approaches Vaughn about a heist he is planning. After meeting with The Pope to ask for a loan, Vaughn calls Cox and informs him he is in for completing the heist. The next day, Vaughn and Cox meet with the two other conspirators and go over the plan.
The heist goes according to plan until one of the co-conspirators shoots the bodyguard watching the safe. Now, they have to find a way out of the casino and away from Dog (played by Morris Chestnut). Their ride drives away after hearing the shots fired. The other conspirators hijack a bus as their means of transportation. Unbeknownst to them, Office Kris Bajos (played by Gina Carano) saw them hijack the bus and is in pursuit.
Vaughn negotiates with her to let them continue and no hostage will be harmed. Later during the hijacking, corrupt police office Marconi (played by Mark-Paul Gosselaar) receives a phone call from Dog and is instructed to kill the hijackers. Vaughn is able to evade the police but is caught by Dog and The Pope. Just as Dog is about to kill Vaughn, The Pope turns around and kills Dog.
He later explains how he met with daughter to explain his will (played by Kate Bosworth) and how he has been a terrible father. He tells Vaughn to get going to be with his daughter. The audience later learns the pregnant lady on the bus was Vaughn's sister and he orchestrated the bus hijacking for his sister to get the money to the hospital for his daughter's surgery.
Overall, the film is entertaining and provides some interesting twist-and-turns. Heist combines everything you have seen in films from Speed to The Usual Suspects and even includes an aspect from John Q. Heist is worth it if you are in the mood for a good crime thriller. Robert De Niro portrays a good casino boss who is dying, who redeems himself by letting Vaughn live so he could be with his daughter.