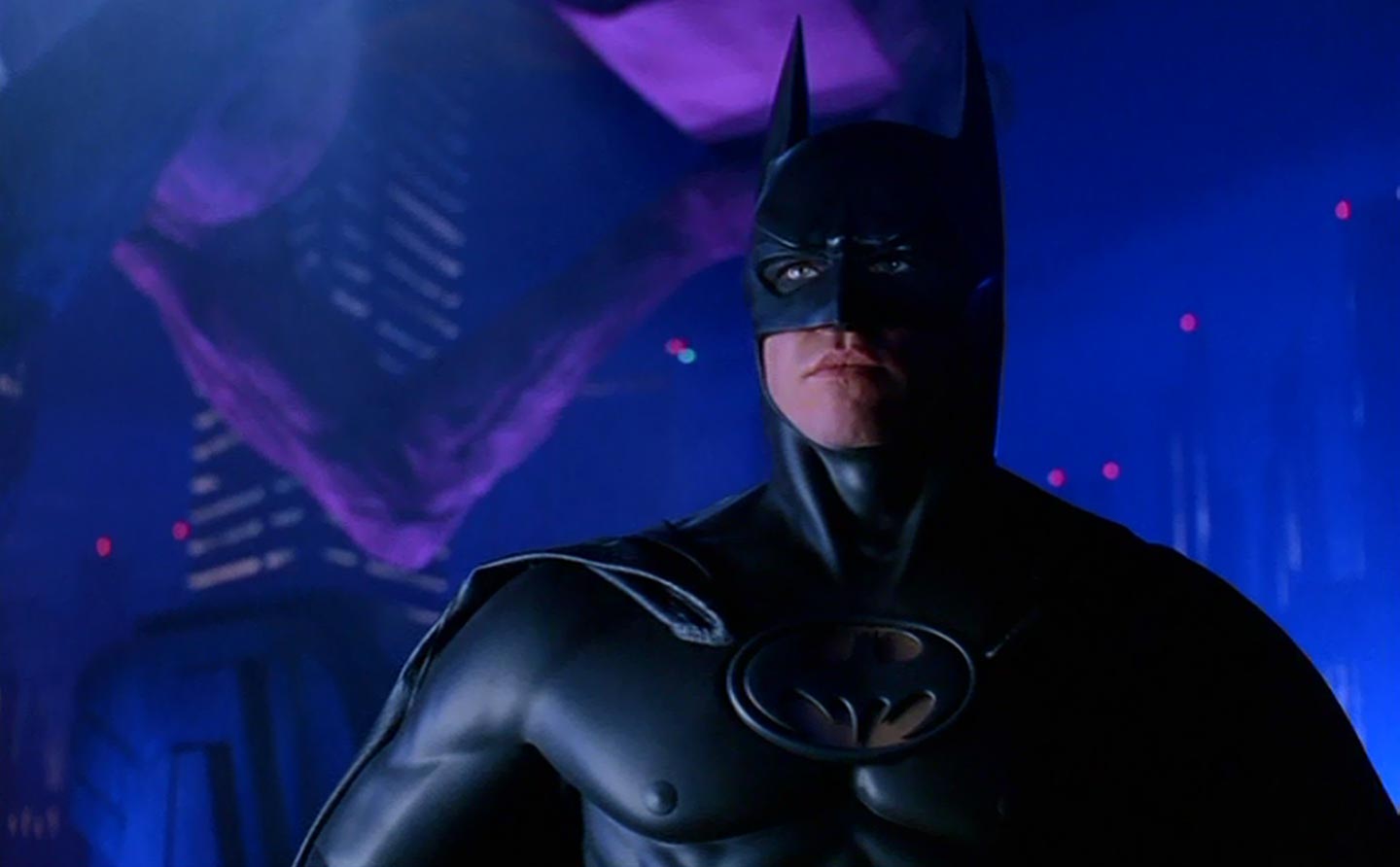 Joel Schumacher's Batman Forever was released June 16, 1995 and grossed over $336 million worldwide. Michael Keaton chose not to return as the title character because Tim Burton stepped down as director. Instead, Val Kilmer was hired to replace Keaton. Schumacher said he became interested in Kilmer after seeing his performance in Tombstone.
The rest of the cast included Nicole Kidman as Dr. Chase Meridian, Jim Carrey as Edward Nygma / The Riddler, Tommy Lee Jones as Harvey Dent / Two-Face, Chris O'Donnell as Dick Grayson / Robin, and Michael Gough as Alfred Pennyworth. Since it is the 20th anniversary of Batman Forever, let's discuss 10 facts about the film.
Fact #1
This film marks the first appearance of Arkham Asylum, the fictional psychiatric hospital in the Batman universe, in any live action film.
Fact #2
The Batsuit was so heavy that Val Kilmer lost five pounds just filming the opening fight scene.
Fact #3
The Batmobile was usually driven by stunt drivers , but Chris O'Donnell insisted on driving it himself during the joyride scene – but he crashed it into a curb causing a dent in the fender.
Fact #4
Michelle Pfeiffer was considered to reprise her role as Catwoman from Batman Returns.
Fact #5
Val Kilmer learned he received the role of Batman while he was in a bat cave in Africa, conducting research for the film The Ghost and The Darkness (talk about a major coincidence).
Fact #6
Batman creator Bob Kane said in a Cinescape interview that Val Kilmer had given the best interpretation among all the actors who have portrayed the Dark Knight up to the release of this film.
Fact #7
Doctor Burton, the doctor in Arkham Asylum, was named after producer Tim Burton.
Fact #8
In the film, Robin exclaims, "Holy rusted metal, Batman!!" This line was an homage to Burt Ward's Robin from the television series Batman in 1966.
Fact #9
In this film, Kilmer plays a protagonist pursuing a team of armed robbers; however, in Heat, he is part of a gang of armed robbers being pursued. That's an interesting role reversal.
Fact #10
Jim Carrey had a hand in the design of his costumes.