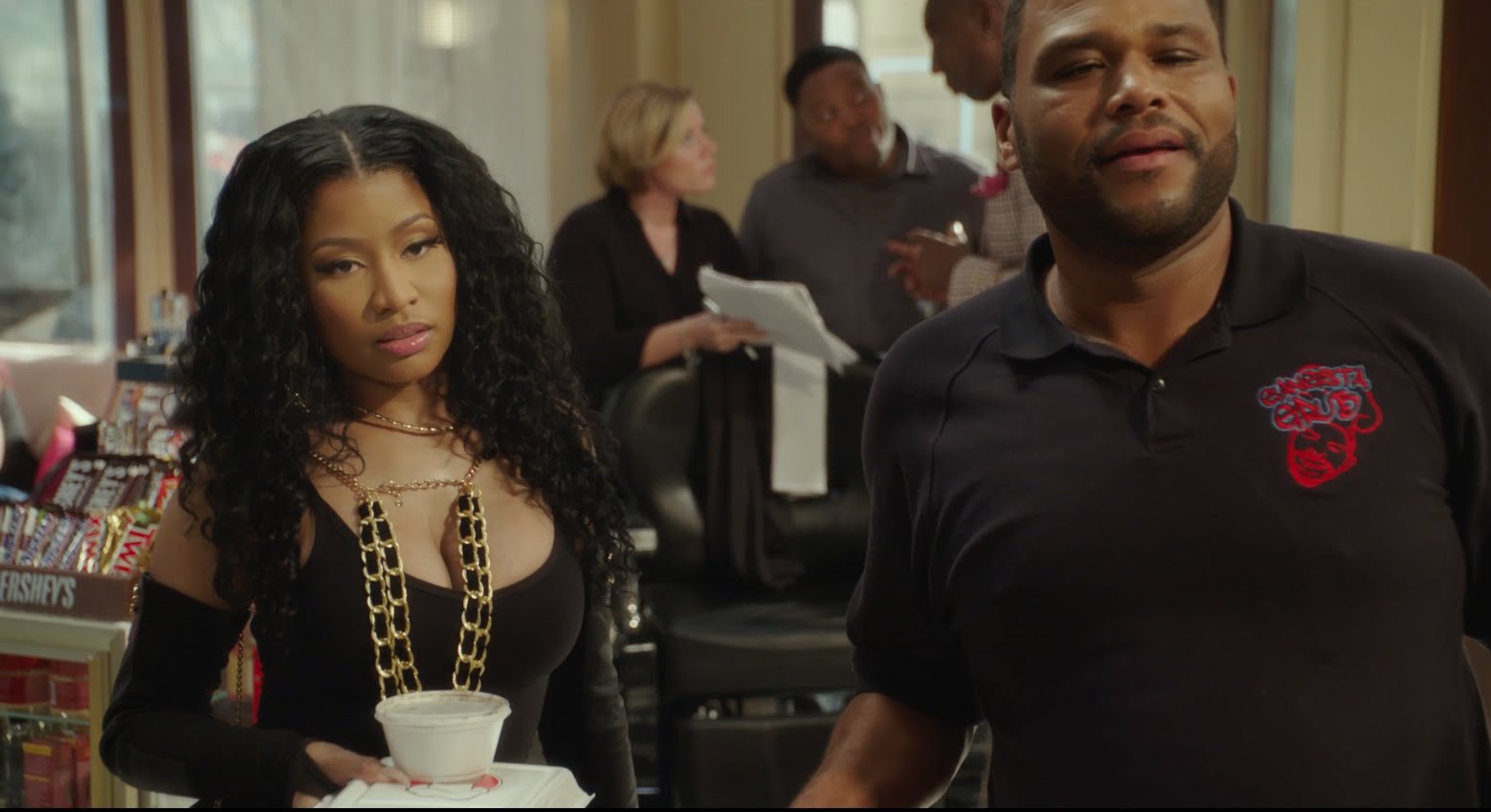 If you enjoyed Barbershop, Barbershop 2: Back in Business, or the spin-off Beauty Shop, the fourth installment of the Barbershop film series Barbershop: The Next Cut is sure to cause the same amount of laughs.
Barbershop: The Next Cut is an upcoming 2016 comedy film directed by Malcolm D. Lee. The film reunites the ensemble cast from the previous films (Ice Cube, Cedric The Entertainer, Anthony Anderson, Eve, Sean Patrick Thomas, & Troy Garity) as well as newcomers (Tyga, Nicki Minaj, Regina Hall, Common, plus more).
The official synopsis of the film goes as follows (courtesy of Barbershop: The Next Cut's IMDb page) – Its been more than 10 years since our last appointment at Calvin's Barbershop. Calvin (Ice Cube) and his longtime crew, including Eddie (Cedric the Entertainer), are still there, but the shop has undergone some major changes. Most noticeably, our once male-dominated sanctuary is now co-ed. The ladies bring their own flavor, drama and gossip to the shop challenging the fellas at every turn. Despite the good times and camaraderie within the shop, the surrounding community has taken a turn for the worse, forcing Calvin and our crew to come together to not only save the shop, but their neighborhood.
Barbershop: The Next Cut is scheduled to be released on April 15, 2016. The film is rated PG-13 for sexual material and language.