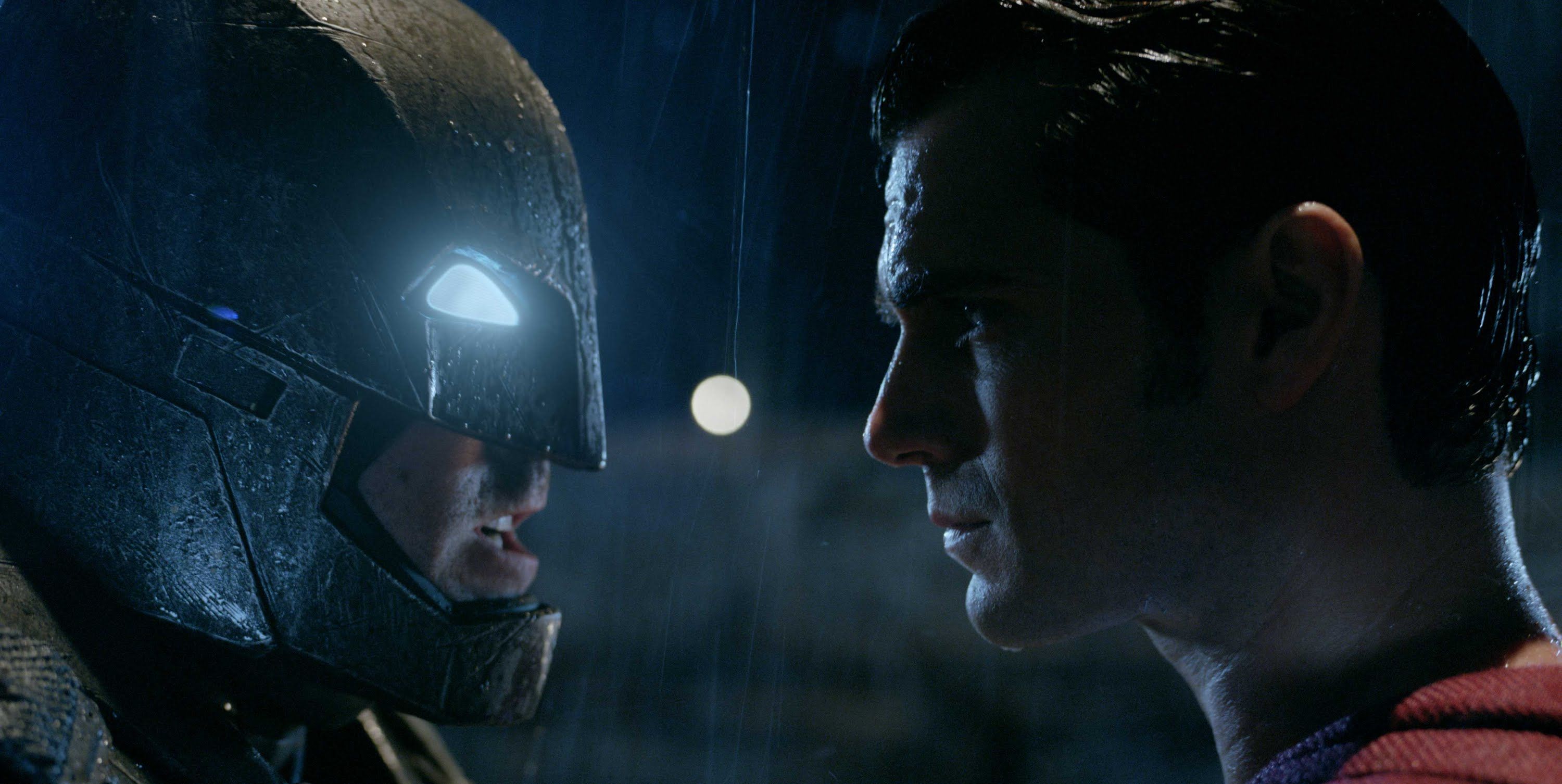 Warner Bros. released the final trailer and the IMAX poster for next month's Batman v Superman: Dawn of Justice. The star studded cast includes Henry Cavill as Clark Kent/Superman, Ben Affleck as Bruce Wayne/Batman, and Gal Gadot as Diana Prince/Wonder Woman. The film is the sequel to 2012's Man of Steel and is the second installment in the DC Extended Universe.
In this new trailer, we finally get to see the Man of Steel and the Dark Knight throwing punches at one another. We also get to see how Batman has established himself as an independent fighting force. Batman controls the first half of the trailer as he battles a group of thugs by himself. We also get a better glimpse of Gadot's Wonder Woman and the reason behind Batman's dislike of Superman. In this trailer, Superman also looks stunned when Batman is able to hold back one of his punches in his armored Batsuit.
Overall, this new trailer is exhilarating and action-packed. It also shows new footage not previously shown in other trailers such as Batman demonstrating he is able to hold his own against a group of thugs. This final trailer gives us a glimpse of Batman and Superman throwing punches with Superman literally catching a bullet mid-air. Batman v Superman: Dawn of Justice is scheduled to hit theaters on March 25, 2016 in 2D, 3D, and IMAX 3D. Are you excited?