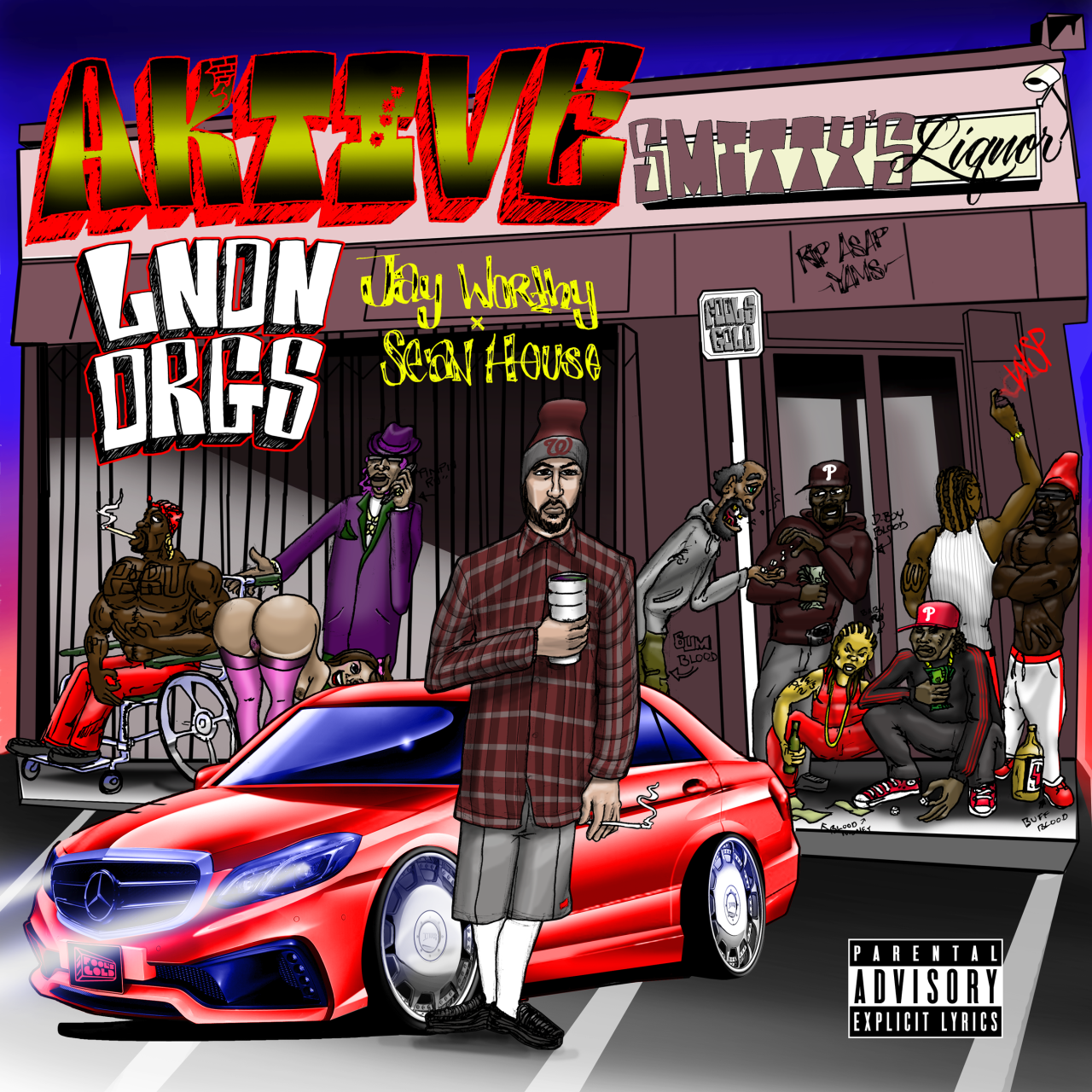 Growing up in Boston, I had a real love and hate relationship with West Coast rap. Even though none of the major figures involved in the East Coast/West Coast rap civil war resided in my city, I was still a die-hard East Coast representer.
It wouldn't be until later in my life I would ever enjoy music from Dj Quik, Tupac, and others without having a bias ear. What resulted was me becoming a fan of music I learned to hate.
Over the next few years, the music would change. Fans began to lean more to the hard-hitting drums found in Southern hip-hop that would become more prominent, while the West Coast sound struggled to stay alive.
Today, most artists sound like a hodge-podge of different areas. Regional sounds are kind of like dinosaurs today. Thank you for the artists who are not afraid to show their regional flavor and resurrect a feeling many thought was extinct. Thank you for LNDN.
Comprised of emcee Jay Worthy and producer Sean House, LNDN's latest project Aktive is a throwback to the sound that took over the airwaves in the mid-90s.
Tracks like "Fade" is a smooth warning to shot to anyone who wants to bump their gums. To put some extra emphasis on the track, they enlist Cali veteran Mitchy Slick to put a period at the end of the sentence, "you can catch a fade."
"Plug B4" brings in another Cali vet, YG Hootie. The hook sets off the track "How you never seen a plug b4/how you never seen a thug before," before the artists take turns speaking on the virtues of surviving the streets of California.
"Fast Blakk" finds Worthy speaking about West Coast staple, pimping. Posthumous words from A$AP Yams open the track. The production is littered with movie samples and helps Worthy's laid back flow standout through the track.
Aktive is 14-tracks of G-Funk era, told by the children of the children who raised it.
If you're in the need to hear some authentic California music, you won't go wrong with this.