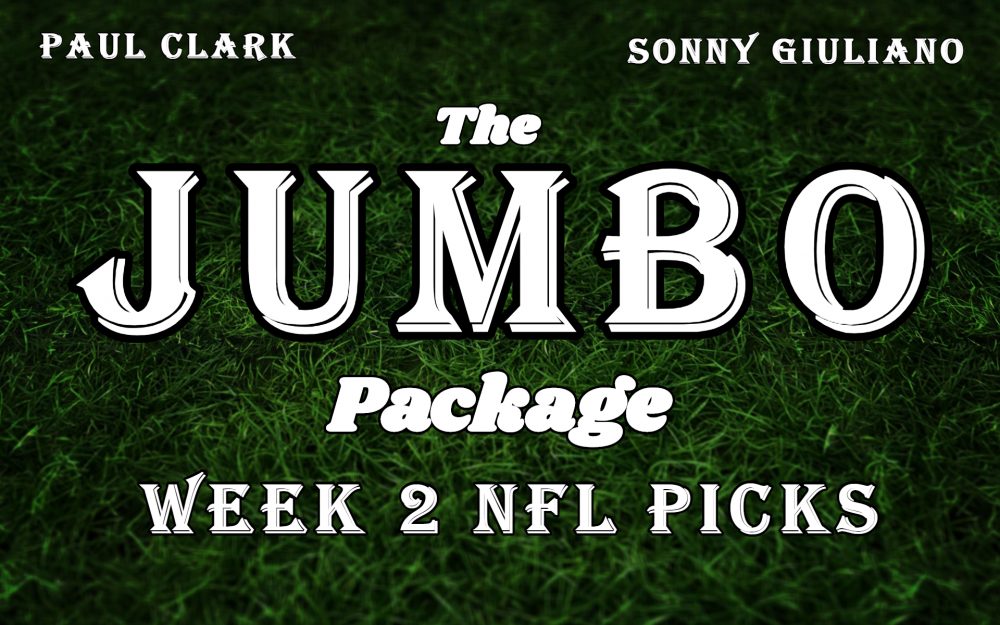 As the NFL season heads into Week 2, Paul Clark and Sonny Giuliano pick all of the games on the slate this week while also addressing some of the league biggest storylines, including:
How will the Chicago Bears bounce back after a gut-punch loss at Lambeau Field on Sunday Night Football?
Are the New England Patriots still the class of the AFC, or will the Jacksonville Jaguars inch closer to that title this Sunday?
How much should we buy into the Patrick Mahomes hype?
Will the Fitzmagic continue this week when the Buccaneers host the defending champion Philadelphia Eagles?
Which 1-0 AFC team will continue to exceed expectations: The New York Jets, Miami Dolphins, Cincinnati Bengals or Baltimore Ravens?
How worried should the Atlanta Falcons be by the Matt Ryan/Steve Sarkisian pairing?
Who will Sonny and Pauley select as their "Batavia's Original Bold Pick of the Week?"
All of this and much more on the Jumbo Package NFL Podcast!