In what will (probably) be the most prolific matchup of our lifetime, Tom Brady and the Tampa Bay Buccaneers will face Patrick Mahomes and the Kansas City Chiefs in Super Bowl LV. The nearly undisputed greatest player in football history, Tom Brady, will make his 10th Super Bowl appearance. If he wins, it will be his seventh Super Bowl victory, which is more than any franchise or player in NFL history. The rising superstar Patrick Mahomes looks to have a "passing of the torch moment" as a victory would give him his second Super Bowl ring; making the Chiefs the first team since the New England Patriots back in 2004-05 to win back-to-back titles.
In short, this is a matchup for the ages. Something you would see in a movie. But, how will the legacies of the men under center be effected by a victory or a loss? What are the consequences of losing? What are the spoils of victory? Well, it's different for both Mahomes and Brady. However, no matter who wins, the ripple effect that this game will have is profound. Let's break it down for each respective player.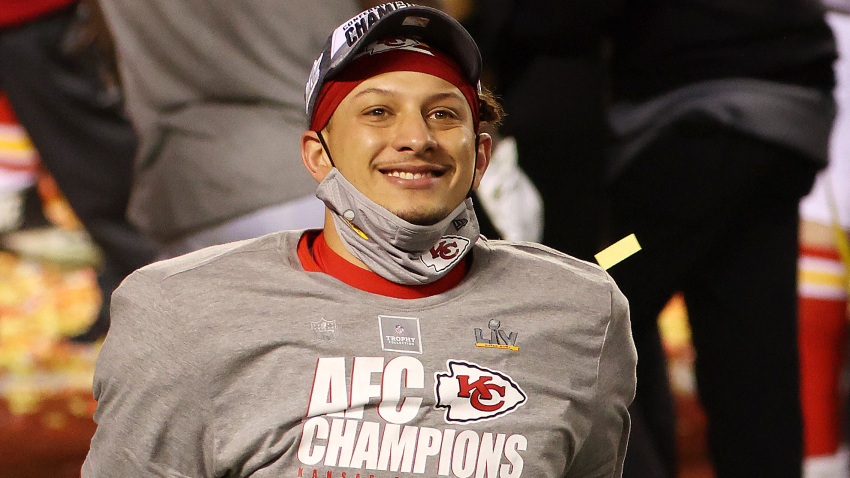 Patrick Mahomes
In Victory: He makes an even greater leap towards his race for the G.O.A.T. status. A victory over Tom Brady in the Super Bowl… man… that's a textbook "passing of the torch" moment. This Super Bowl would be brought up in every G.O.A.T. debate, whether that be purely to rag on Brady or if Mahomes is legitimately in that conversation at some point. As previously aforementioned, with a win, the Chiefs would become the first team since Tom Brady's New England Patriots back in 2004-05 to successfully defend their championship. A cherry on top of what would be a sweet victory for Mahomes and the dynasty-in-the-making Kansas City Chiefs. In addition, he would be the youngest (25) quarterback to best Brady on the grand stage, as Eli Manning was 26 when he won it the first time. Nick Foles was 28.
In Defeat: Again, IF Mahomes is legitimately in the G.O.A.T. debate, then a loss here would tamper the argument for Mahomes. "Really, how does the G.O.A.T. lose to a near 44 year-old in the Super Bowl?!" Or something like that. Brady currently has the upper hand on Mahomes, as he's 2-1 against him. If that becomes 3-1 AND a Super Bowl ring… forget it. Especially if they never play each other again; next year is the last year on Brady's contract and they don't face the Chiefs in the regular season. Obviously, at his age, retirement is never out of the conversation. A loss here would really haunt Mahomes' legacy, especially given the fact they're the favorite to win it. Assuming Mahomes and Co. go on a tear for however long (let's say they don't lose to anybody else) then the one stain on their dynasty would be Tom Brady: the man Mahomes is going to spend his career chasing whether he wants to or not. Super Bowl LV will forever link Brady and Mahomes name together in football history in an unprecedented way.
Super Bowl records he already owns: Youngest MVP (24 years and 138 days)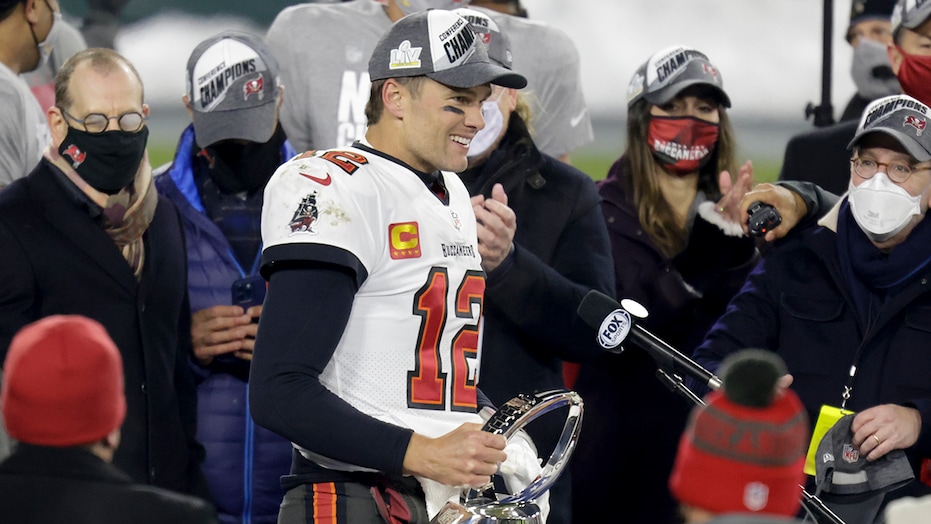 Tom Brady
In Victory: If Brady wins Super Bowl LV, his G.O.A.T. status becomes solidified. There's no debating it if he wins his seventh Super Bowl. That would be more than any team or player in league history. There would be no feasible argument at that point anymore. Honestly, there isn't much to say. If Brady wins, he's unquestionably the greatest player in NFL history.
In Defeat: However, if Brady loses, then things get a bit more complicated for his legacy. Instead of a 7-3 record in the Super Bowl, he falls to a 6-4 record. A much more human-looking record. In addition, this loss comes against Patrick Mahomes AKA the young buck that's making a serious run towards Brady and his legacy. People will forget the amazing success Brady had in the regular season; as he racked up the third most passing yards (4,633) and second most passing touchdowns (40) en route to a 11-5 record. The "system quarterback" argument will once again emerge, and people will say Brady can't win so long as he's not in an easy division and/or conference. Oh, and that the refs carried him. All of which he proved to be wrong, namely the first two he showed this season, but none of that will be remembered. What will be remembered is that he lost to Patrick Mahomes in the Super Bowl; which will long be brought up in any G.O.A.T debates, especially if Mahomes is in discussion.
Super Bowl records he already owns: Super Bowl MVPs (4), Appearances (9), Wins (six), Total pass attempts (392), Pass attempts in one game (62), Completions (256), Completions in one game (43), Consecutive completions (16), Total passing yards (2,838), Passing yards in one game (505), Total touchdown passes (18), Attempts without an interception (48), Oldest starting quarterback to win (41 years and 184 days)