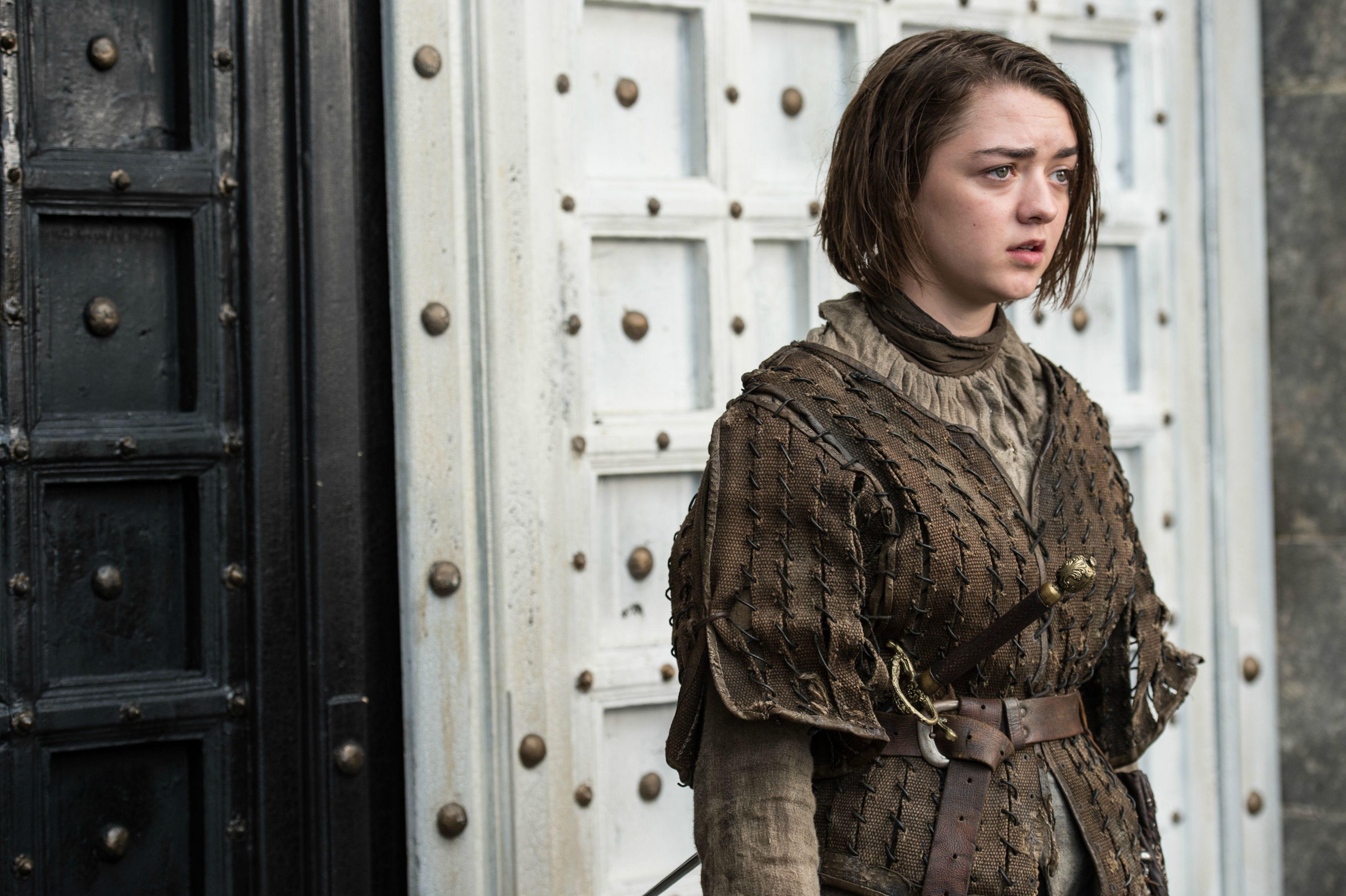 Game of Thrones has always been a fascinating show, carefully picking its spots between slowly formed storylines and horrific violence. Season 5 has been no different. For example, in episode three of this season, we witnessed Arya Stark's early, but slow entry into the world of becoming a "faceless man," and also saw Jon Snow behead a dissenter, Janos Slynt. Game of Thrones blends the slow with the instantaneous, the drawn out with the immediate.
Although it's slow thus far, Arya's storyline is one of my favorite plot points in development. She's far removed from the little girl she once was in Ned Stark's care, and anger from her family's slaughter will never cease. I can easily picture her thriving under the strict rule of Jaqen H'ghar, one of the many Faceless Men who live in the House of Black and White. Arya's potential to become a ruthless assassin should excite all Game of Thrones fans.
Another interesting plot point is Jon Snow's ascension. He's earning the respect of not just his peers, but also that of Stannis Baratheon. Remember, the late King Joffrey was the result of an incestuous relationship between Jaime Lannister and Cersei Lannister, not the product of King Robert and Cersei. This is all to say that Stannis is the rightful king. A driven man like Jon Snow and a committed leader like Stannis make up a dynamic pair. Keep your eye on what they accomplish together.
Game of Thrones also coupled an interesting pair in Varys and Tyrion Lannister. Varys, referred to as "The Spider" and known as the master of whisperers, has been accompanying Tyrion on a lengthy journey. Varys has the wish to make Daenerys Targaryen the ruler of the Seven Kingdoms, a wish partially based on her control of her dragons. We know those dragons are running wild at the moment, but her family name and formidable army make her a definite threat.
Unfortunately for Tyrion, his foolishness resulted in his capture. Game of Thrones dropped a cliffhanger on us after episode three. As Tyrion relieves himself, Jorah Mormont, a former spy for Varys and right-hand man to Daenerys, kidnaps the Lannister fugitive from behind. This instantly becomes another must-follow plot point. Will Varys be able to negotiate Tyrion away from Jorah? What are Jorah's motives here? We assume it's to restore individual honor, but we won't know more until next episode. Jorah hasn't been seen in quite awhile.
To this point, Season 5 has been successful from both a viewership and entertainment perspective. Game of Thrones is all about who will rule the Seven Kingdoms, and characters merely care about self or family name preservation. Watching such ambitions unfold reveals a component of human nature. Seeing it transpire behind a dynamic range of characters, all having their own idiosyncrasies and motives, is part of what makes Game of Thrones so beloved. Onward, Season 5, may your plot points develop, and my favorite characters avoid beheadings.