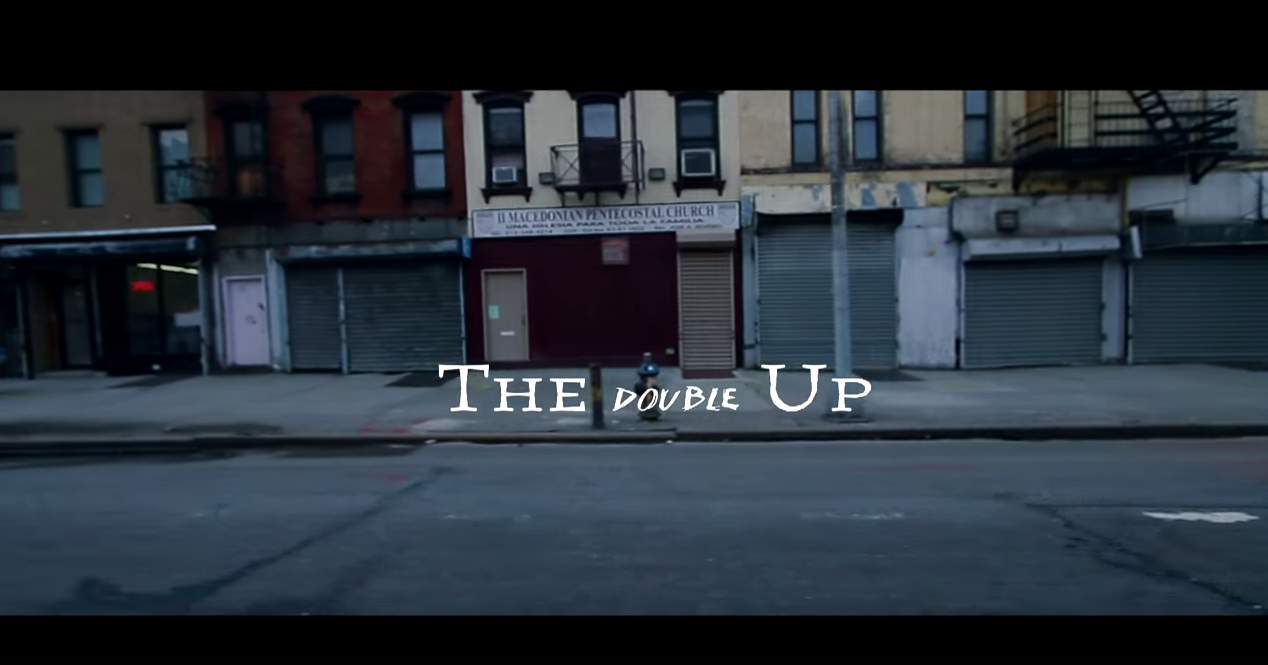 Welcome to the East Side of Harlem, USA. Some call it Spanish Harlem. You don't have the glamor and glitz you might find west of Park avenue, but East Harlem has a pulse, a breath, a life all it's own. There's a bit of a mystique, an exoticness you don't find in other places "uptown". There is also a feel of grittiness that seems to have dodged the Mop of Gentrification. This raw essence and grit of the grind is captured in the captivating new web series – The Double Up from EastSide Films, Produced and directed by Harlem duo E&E in association with IRT.
Set in Harlem, NY, The Double Up follows Rico and Ra Ra (pronounced Ray Ray);played by Jigga Man and Million Dollar Zeek; as they navigate through the hustle and game that is New York City. The two longtime friends and "business partners", growing up in East Harlem, seem to always be on the cusp of making a come up and at the same time trying to avoid getting got. Rico is the laid back thinker of the group. He seems to take a relaxed approach to the hustle but at the same time he keeps an edge, and is always ready for action at the drop of a dime. Ra Ra is the hype man. He's the extra energetic, fast talker who loves the thrill of the risk and isn't afraid to take big ones. Combined they make a formidable team, as they look to force their way into the game, all the while never knowing who is a friend and who is a foe. Many times the line between friends and enemies is blurred.
Film duo E&E, made up of E Shootaa and E Scorcese give a true depiction of the street life and the trials and tribulations of the youth living in the cycle of the hustle. Sometimes we see them succeed, other times we see how easy it is to fail and become the victim. Through it all though Rico and Ra Ra continue on with the hope of "getting this money" and "doubling up".
Whether you live in Harlem, and this backdrop is your backyard, or you've never set foot in Harlem and the only experience you have with the Eastside is what you've seen on TV, this show is definitely worth a look. You can find new episodes on YouTube, and if they continue progressing then it should be coming to a cable channel near you really soon.
Check out the pilot and catch up on therest of the series on YouTube.
Follow E&E on Instagram @e.scorsese
Follow IRT on Instagram @irtboyz
For Public Relations information contact Azuree Lyman:  [email protected]