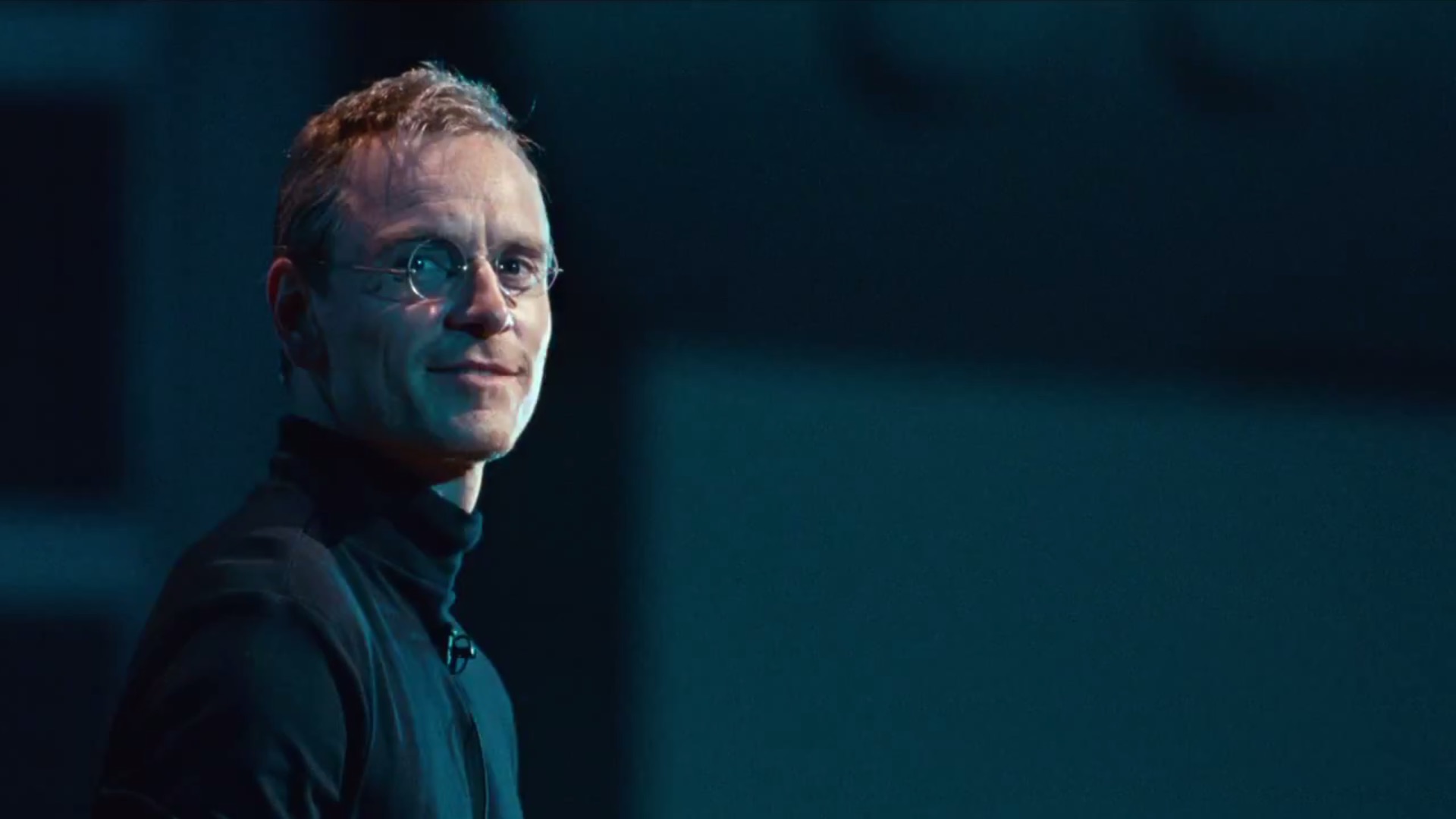 This deliriously quick footed character study, Steve Jobs, is a vibrant film that will leave an unforgettable impression on you the moment you walk out of the theater. Aaron Sorkin's Shakespearean dialogue becomes a match made in heaven when bounced off Danny Boyle's eccentric and audacious directing by giving a vibrance and buoyancy we haven't seen from either of them.
Steve Jobs delivers supercharged performances from everyone in the cast. This creates an action movie feel while Eliot Graham's extraordinary attention to detail editing may find itself sitting front row in contention for a best film editing nomination during award season. Beginning to end Steve Jobs is a deeply captivating and an engaging portrait of the high cost of being a genius.
In this classic 3 act structure, Steve Jobs plays out like a Shakespearean play. Jobs finds himself backstage at three of the most iconic product launches of his career and ending in 1998 with the unveiling of iMac.
There is no doubt that Aaron Sorkin has created his own brand. He is one of the few writers in Hollywood where his name is just as large if not larger than most directors. In Steve Jobs, we find him at his best. Sorkin's dialogue dances through your ears and hits like a speeding bullet. His screenplay is thrilling to listen to and becomes an action movie driven by words. With today's current state of films, he seems to be doing the impossible.
In order to make his script work you have to find the right actors to deliver them and the cast brought the script to life. Michael Fassbender is relentlessly audacious, Jeff Daniels is only getting better, Seth Rogen can now be taken seriously and he proves he much more than just a funny Canadian who smokes a lot of weed. But it's Kate Winslet who comes out on top and delivers one of her best roles and could be the one out of the group being nominated for an Oscar.
The cast plays off one another in a way I haven't seen from a group since Birdman. This creates something special. Boyle's directing is flawless and keeps this film moving and avoiding a static pace that it might have been in the hands of other directors. Due to the film's unique structure there's a developed intimacy with the characters. The film hardly uses other locations and brings the audience closer to the character as if it were a play.
Steve Jobs unfolds at such a breakneck pace, with metaphors to chew up like candy and dense dialogue, that it hardly gives one time to come up from the place where the viewers may find themselves a bit too smothered. In what feels like a rush of blood to the head, Steve Jobs is still breathtaking and buzzingly entertaining as a contender for award season in multiple categories.