For this Pop Culture Spin article, I was fortunate enough to have an interview with singer Sophia Danai. Based in Vancouver, Canada, the outstanding vocalist has a uniquely soulful sound that makes her a retro styled artist in modern times. Our discussion ranged from her points of inspiration, her past and upcoming projects, plus some of her experiences creating songs with respected figures such as Talib Kweli and Madchild.
Danai described her sound as a mixture of "soul" and "pop" with a "jazz influence." Her genre can also be described as what she called "electropop," an interesting sound that comes across strongly when captured. In finding herself as a singer, Danai stated that "Otis Redding" and "Stevie Wonder" have been two of her many sources of inspiration. "Pink" and "Alicia Keys" also came up, and Danai agreed with me when I mentioned that her voice strikes in a way similar to that of Keys.
With Danai's debut EP, Wishing Well, being an excellent piece of creative work, I was curious about any future projects. She informed me of Love Royale, an upcoming record set to release in January of 2016. Danai plans to put out a "Something to Nothing" single on what should be another impressive project from the singer. If you're unfamiliar with her talent, "Daytime Dreaming" is a perfect beginning point. The beautifully shot music video needs to be seen for the entirety of the track to be appreciated. This is my favorite songs of Danai's, and she shared the opinion that it's "one of (her) best songs."
This song gives insight into Danai's vocal similarities to Keys and her ability to mix storytelling and vulnerability into her music. A fair portion of the interview was spent discussing "Daytime Dreaming." Danai called this track and video a "dark version of Cinderella." Danai also mentioned how she's "always loved myths and fairy tales," an insight that makes sense after watching the music video. The beach scenery is vivid, balancing perfectly with the mysterious but alluring characters roaming alongside Danai.
When asked about the process of songwriting, Danai said that it's "always different" and that's the "mystery and beauty of creating." Whatever the source of inspiration was, it's clear Danai experienced a strong artistic point when devising "Daytime Dreaming." She also stated how the video was shot in a single day, an impressive feat given the scope of the content. It was truly insightful to hear about the behind the scenes aspect of this song and video. I could hear the happiness in Danai's voice when I said that this track makes its mark and stands out as a unique creation. Another gem sits below, "Wish You Well," which comes in the form of a raw video with Danai commanding the audience's attention.
Beyond her solo work, Danai has been featured on a number of Madchild songs. "It Gets Better" and "Judgment Day" are two worth giving a listen. She referred to Madchild as "very dedicated" when in the studio, and Danai described her projects with Madchild as having a "church choir" vibe. I've always loved rap songs that have a light, soulful chorus. Danai's features with Madchild are ideal listening points for fans with a similar interest.
Also check out "The End" from Wishing Well, Danai's track with Talib Kweli. Danai was able to get Kweli on a track because of her connections with Chin Injeti. The respected Injeti has worked with rappers such as Eminem and Dr. Dre. In landing Kweli on a song, Danai said that "Chin reached out (to Kweli) and he (Kweli) liked it." Kweli liking a song of Danai's and being willing to throw down a masterful verse is a nice piece of respect that Danai gained. Like with the Madchild content, Danai shows her knack for being able to contrast her soulful sound in relation to the rhythm of a legendary rapper.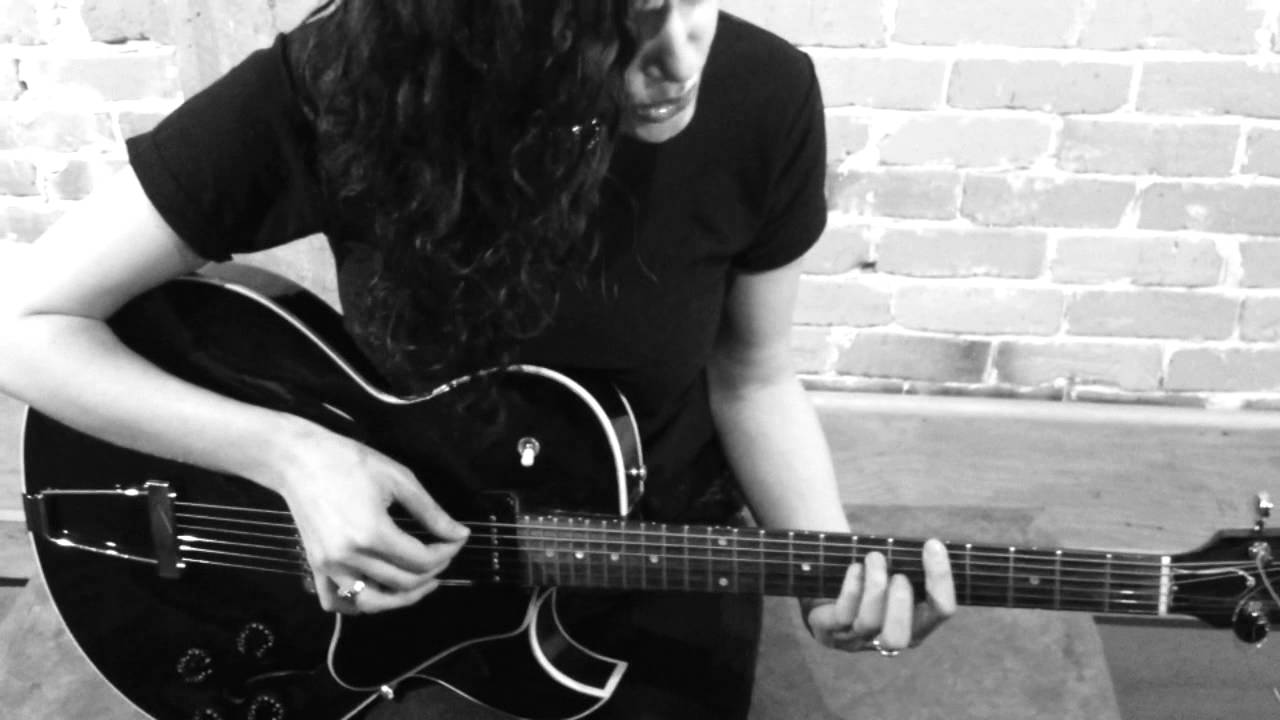 What's more, Danai is fond of playing instruments in addition to singing. The above picture is from her Injeti and Janette King included live version of the earlier mentioned "Wish You Well." Fans of Danai will grow used to her playing an instrument on cover songs. Her Taylor Swift "Wildest Dreams" and Johnny Cash "Ring Of Fire" covers are two of her strongest. Danai has an impressive mixture of solo work, quality features, and enjoyable covers. Danai's rounded artistry warrants her fans from a range of genres given this versatility.
In closing, I asked Danai about how fans can connect with her and best access her music. She views Bandcamp as a quality source of receiving her content online. The entire Wishing Well EP and various other tracks can be purchased there. Danai also said that she "personally responds to all the messages on (her) Facebook page and Instagram." Check her FB page here and her Instagram page here. I actually felt that I could hear Danai's appreciation of her fans in her voice. If you give Danai's music a chance, don't be surprised if you become a fan, too.
Remember to stay tuned for the January 2016 release of Love Royale and that a "Something to Nothing" single will be dropping. From my interview with Danai, she seems like a humble and genuine person with an old soul and a great head on her shoulders. She was articulate in her responses which resulted in a rewarding conversation. It was a privilege to represent Pop Culture Spin in an interview with someone I consider one of the most talented vocalists around. Through my article, hopefully you now have insight into why Danai's career is worth following. Her voice is a sound you will never forget.