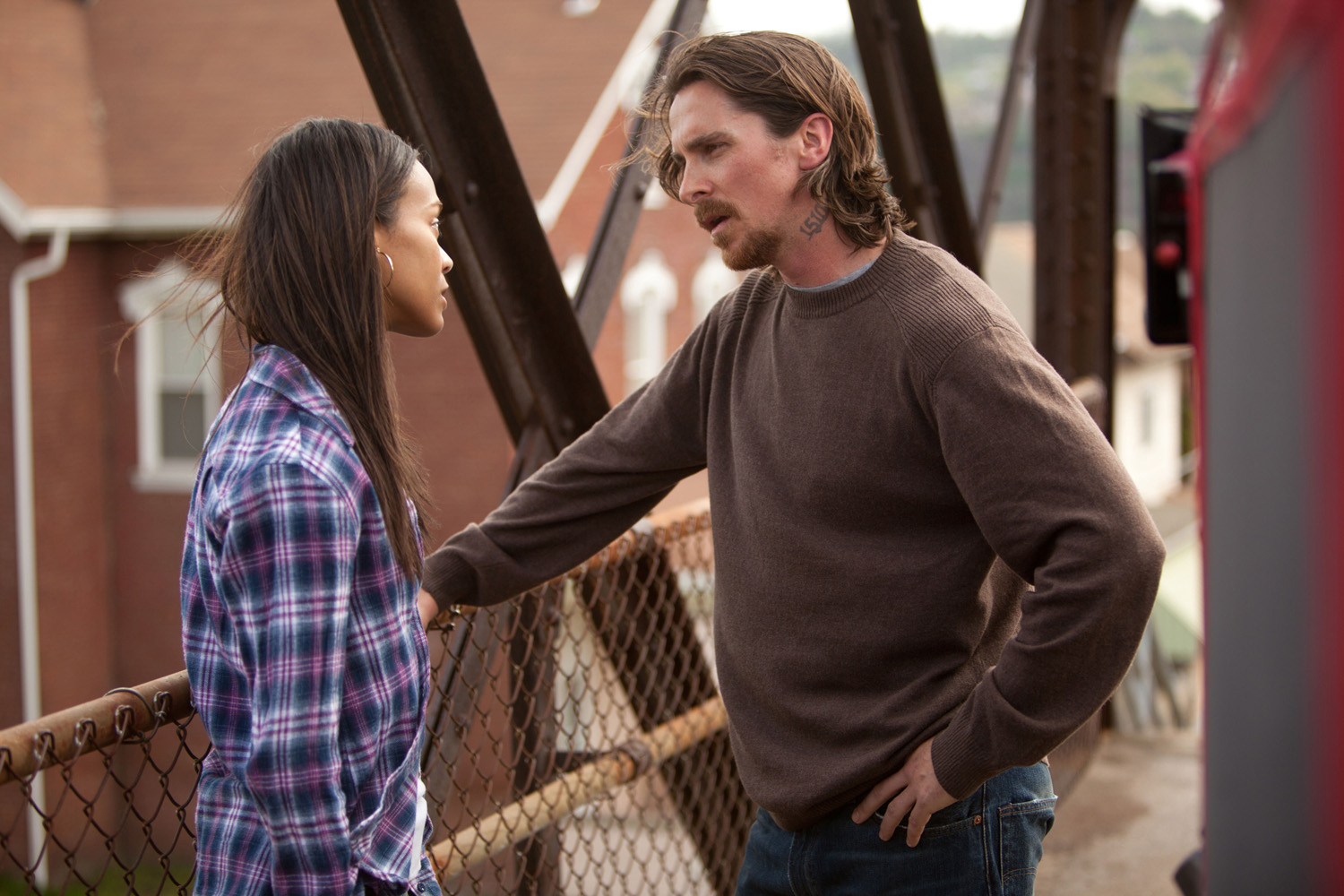 I saw Out of the Furnace in theaters back in 2013. My draw to the movie – one with Christian Bale, Casey Affleck, Woody Harrelson, Zoe Saldana, Forest Whitaker, Willem Dafoe, and Sam Shepard – was based on the strength of its trailer. It was one of those instantly appealing and totally gripping trailers that leaves a viewer with no choice but to watch the film. That combined with a heavy interest in Bale's career made the decision simple.
Two years later, I've realized that Out of the Furnace has been unjustifiably slept on and subjected to mixed reviews. Initial reactions to the film weren't exactly accompanied by open arms, and limited time passing to allow for appreciation hasn't been beneficial, either. Out of the Furnace has a 6.8/10 on IMDb, a 53 percent on Rotten Tomatoes, and a 63 percent on Metacritic. Again, mixed reviews. Nothing outrageous or startling. But considering I viewed the movie as among the top 2013 had to offer, and one that wholly earned a "great movie" label, I've been surprised with the reception.
To overview the nature of the movie, we begin with the outstanding cast. Even skeptics of Scott Cooper's direction behind the camera can't criticize the actors involved. The central character is Bale, however, and the relationship he has with his brother, played by Affleck. Bale and Zoe Saldana are in a relationship with Bale being your typical hard working, down on his luck American. When Affleck returns from war and has trouble adapting to life at home, both brothers begin to experience misfortune.
In a wonderfully villainous turn, Harrelson acts as Out of the Furnace's antagonist. He runs an illegal fighting ring in addition to other criminal enterprises. A shady but not evil figure is embodied by Dafoe, and Dafoe is mostly responsible for bringing Affleck into this world. The result, without going into too much unnecessary detail, is tragic for both Dafoe and Affleck. The crumbled mess of a shattered life is left for Bale, seeking to find his brother, and hopeful to implement justice.
Nothing about Out of the Furnace is original or groundbreaking. We've seen this plot before. No character in this film is new or special. But the strength of the movie rests on Bale versus Harrelson, a battle of wits that should appease most movie fans. Each actor gives an all in performance with depth and resolve shown in numerous moments. Harrelson just wants to do drugs and make money, while Bale just wants to find out what happened to his brother. As Bale states in the movie, "I'm Rodney Baze's brother, and I ain't leaving without him."
Bale has been in better movies, but he personally hasn't been stronger. Of equal greatness, definitely, but not better. The same can be said for Harrelson. Look, Out of the Furnace isn't a classic, but it's great and worthy of being viewed with the respect it deserves. It's worlds better than "mixed" or "average." Every now and then a movie comes around that you view highly when everyone else seems to be down on it or otherwise uninterested. That's the case with Out of the Furnace here. But I bet I'm not the only one…