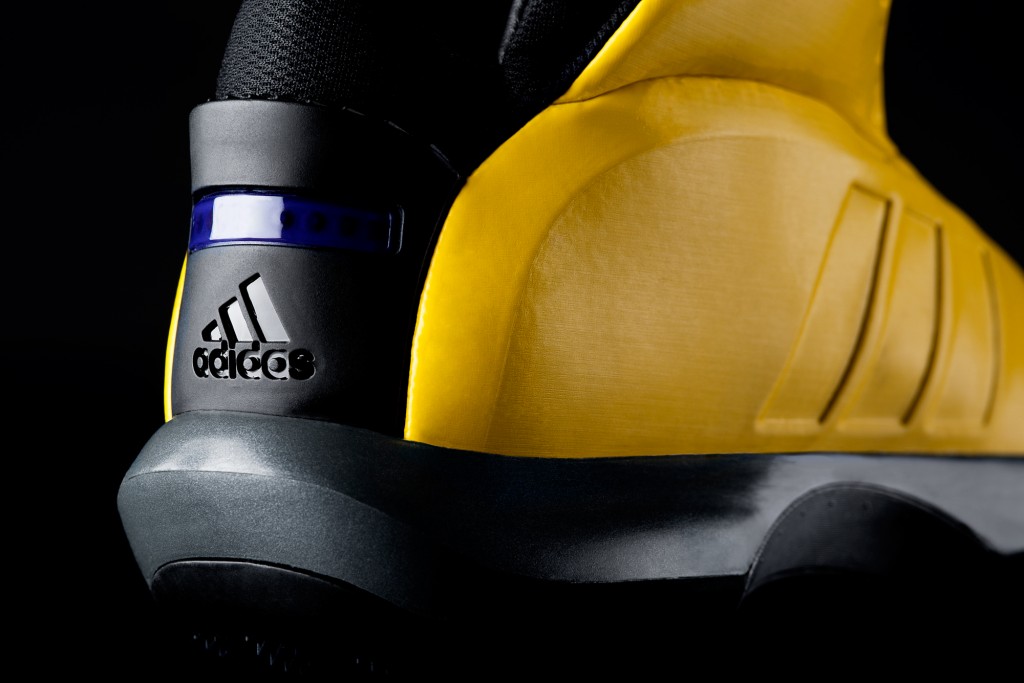 Before he became known as The Black Mamba, Kobe Bryant was a youthful, Sprite-pitching NBA All-Star wearing adidas Basketball shoes. Contrary to many people's memory, Kobe had a stable of quasi-signature and canon signature shoes that he wore in his first three years of his career, but taking a drastic turn in design, adidas decided to make him something that would be wholly different than anything made its history.
Known in its initial release as The Kobe, the new signature shoe was an adoption of the smoothness that Kobe represented as a player and the Audi TT, its direct inspiration. Though the original Kobe has his afroed silhouette as a logo on the heel, the new Crazy 1 (as it has been retitled) removes it, but keeps all other elements that represent what it was when it was first released.
Originally called the "Sunshine" color, this had been a limited release, but things have since changed.
Check below to understand what else the Crazy 1 has to offer, courtesy of adidas: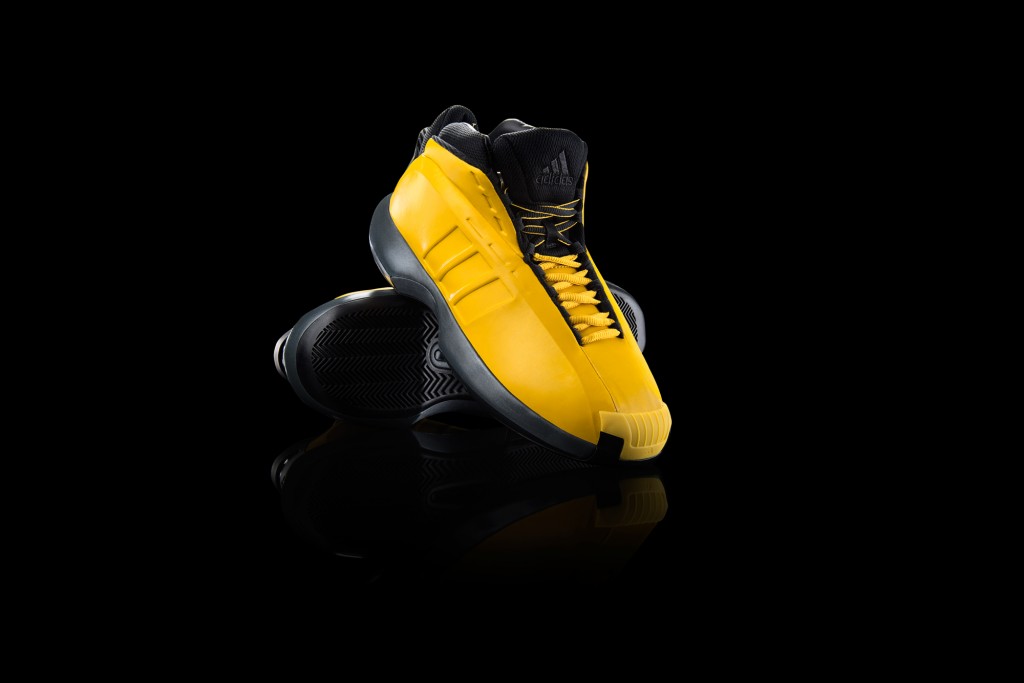 adidas today announces the return of the Crazy 1 basketball shoe. First introduced in 2000, the Crazy 1 brought a bold, fashion forward design to the court and adorned the feet of some of the game's biggest stars.
Inspired by the speed and sleek design of German sports cars, Crazy 1 features a curved, aerodynamic upper with molding on the heel and toe modeled after a car's grill and lights. The upper is done up in a matte finish inspired by the popular luxury paint job of high-end automobiles, while the midfoot arch is exaggerated to form the shape of a car's wheel well. A double foam collar provides added ankle support while the torsion system improves stability and traction during quick cuts.
The adidas Crazy 1 is available for $125 on December 26 at adidas Basketball and Shoe Palace.