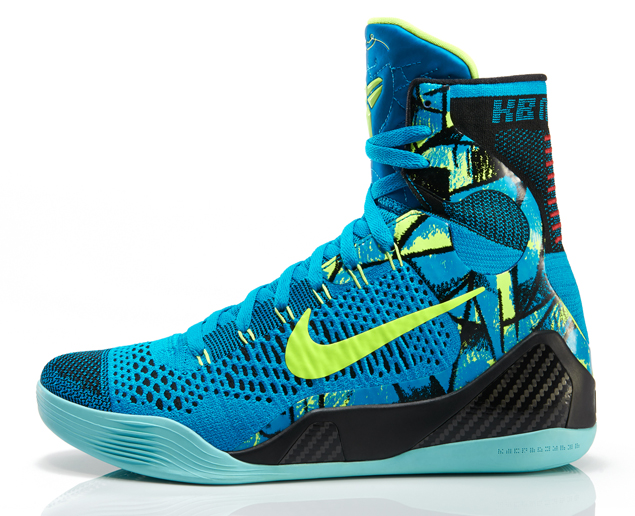 Like all of the prior versions of Kobe Bryant's ninth name-signature shoe with the Swoosh, this is no different. The Nike Kobe 9 Elite 'Perspective' is a product of beauty and even better considering it's inspired by Pablo Picasso.
We at BMF Kicks & Sportswear love the obvious high-cut of the shoe, which pays homage to boxing shoes (also looks like a Nike Air Mag, no?), as well as that the turquoise blue, among other things.
See more of the Perspective below, courtesy of Nike: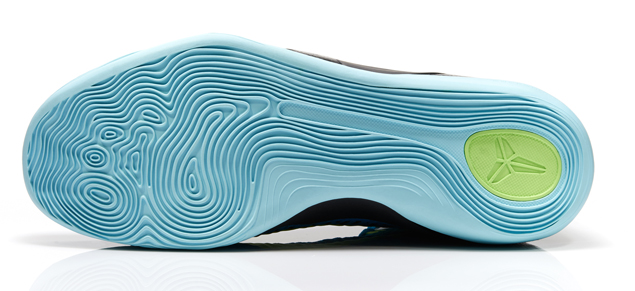 The blue period was a three year-stretch (1901-1904) of artistic brilliance by the Spanish cubist painter, whose artwork during this time featured shades of blue and blue-green. Inspired by the Spanish master, Bryant brings a similar beauty to his game. This Spaniard showed versatility beyond painting with his sculpting, ceramics and printmaking and he serves as the guiding inspiration to this Kobe 9 Elite 'Perspective' colorway.
Turquoise upper is infused with Volt pops and a graphic on the side of the shoe, accentuating the Flyknit and Carbon Fiber. Releasing on March 8 on Nike.com (8am EST/5am PST).