In the words of the immortal Ray Charles, "Tell your momma, tell you pa!" Bacardi knows how to throw a party. Courtesy of Complex, Baller Mind Frame was invited to taste test Bacardi's new Mango Fusion at Tribeca Rooftop on April 15. King Harrison and I were the chosen representatives for BMF. We will dole out a steady stream of content from the event as the week goes on, including an interview with DJ Envy and the good folks of Sneaker Pimps. The party was a blast and we can't wait to share the entire experience with our readers. But first things first—how was the new drink?
Each cocktail served for the evening featured Mango Fusion. The new flavored rum goes down smooth and delivers additional fruit flavor without the need to blend your drink. It's certain to be a hit at parties with rum connoisseurs who enjoy mango flavors and a pinch of citrus.
#repyourflavor I had all three so far. #delicious pic.twitter.com/bEePy4xoit

— aaron lanton (@alanton11) April 16, 2014
All of the concoctions were delicious, but Sneakerhead became my drink of choice. I had two for the evening.
During my first Sneakerhead, I had a chance to view a clip from Marked Up, a documentary by Skee.TV about tattoos, featuring celebrities, tattoo artists, and other people from all walks of life. I totally forgot about Allen Iverson's airbrushed tattoo controversy with Hoop magazine, which led to the Philadelphia 76ers giving out temporary tattoos to fans in support of their superstar. I'm interested in seeing more, and hope the series puts out more content in the near future.
I spent most of the time at the venue checking out the kicks display by Sneaker Pimps. It was like the Sloan Conference for shoes, with liquor instead of arguments. In other words, heaven for Sandy Dover.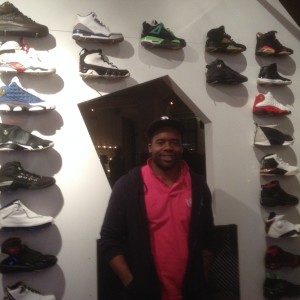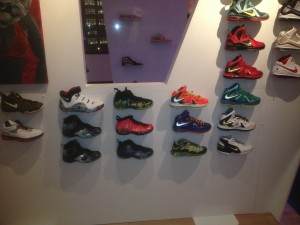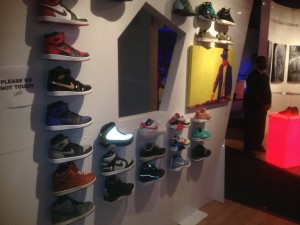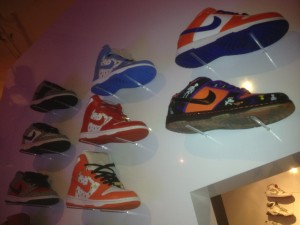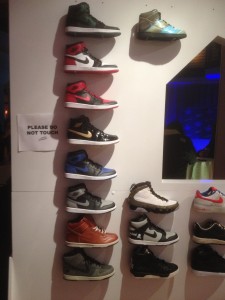 These pictures are just the tip of the iceberg. There were shoes based on Public Enemy and Campbell's Soup—I had no clue those even existed. Sneaker Pimps even had the Nike Air Yeezy 2 Red October on display. We are talking rare kicks that would make most sneaker gurus go bonkers. Gotta see it to believe it.
The last thing I did before leaving was pick up a Bacardi T-shirt celebrating the event.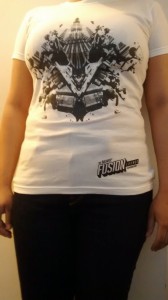 Needless to say, Bacardi Mango Fusion will be my new rum of choice. Bacardi knows how to throw a damn good party, and the rum kept me warm while trekking back home through the sudden, mid-April snowstorm. Those are the kinds of lasting memories a good drink provides on a whim. I'll definitely be picking up bottles of Mango Fusion for the foreseeable future.