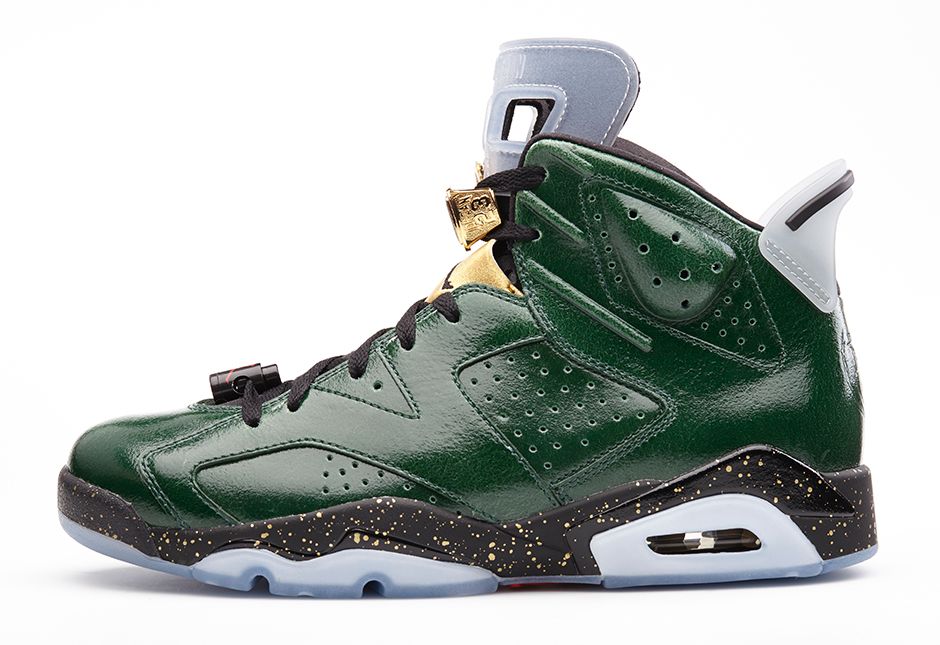 BMF Style: Because balling is more than the roundball – it's the lifestyle that surrounds the ball. BMF Style brings you the best styles in sportswear and fashion apparel for when you're away from the court, whether you're checking for new gear or checking for your favorite NBA players' pieces outside of the locker room.
Courtesy of Nike | featuring the Air Jordan 6 Retro Celebration Collection 'Champagne' >>
Big victories require big celebrations. Two unique Air Jordan 6 Retros pay a fitting tribute to the first of many with a unique ring lace toggle and a special graphic on the back heel to commemorate the six biggest victories of a storied career. Both shoes release June 14 on Nike.com (10am EDT/7am PDT).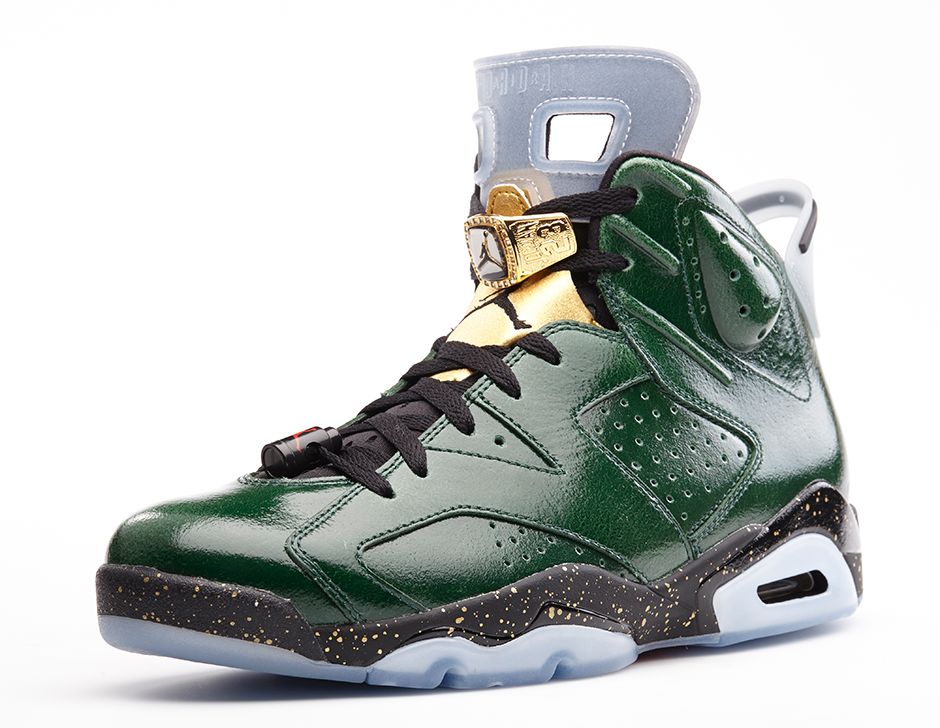 The BMF Kicks & Sportswear >>
Looks like a bottle of your favorite French wine, no? The Air Jordan 6 Retro Celebration Collection 'Champagne' is a very strong shoe. The leather is the obvious star, but the combination of Pure Green, Metallic Gold, and Black help sell the look of the sneaker, too. It's a shoe that likely has a greater appeal in its wears, rather than just by stares.