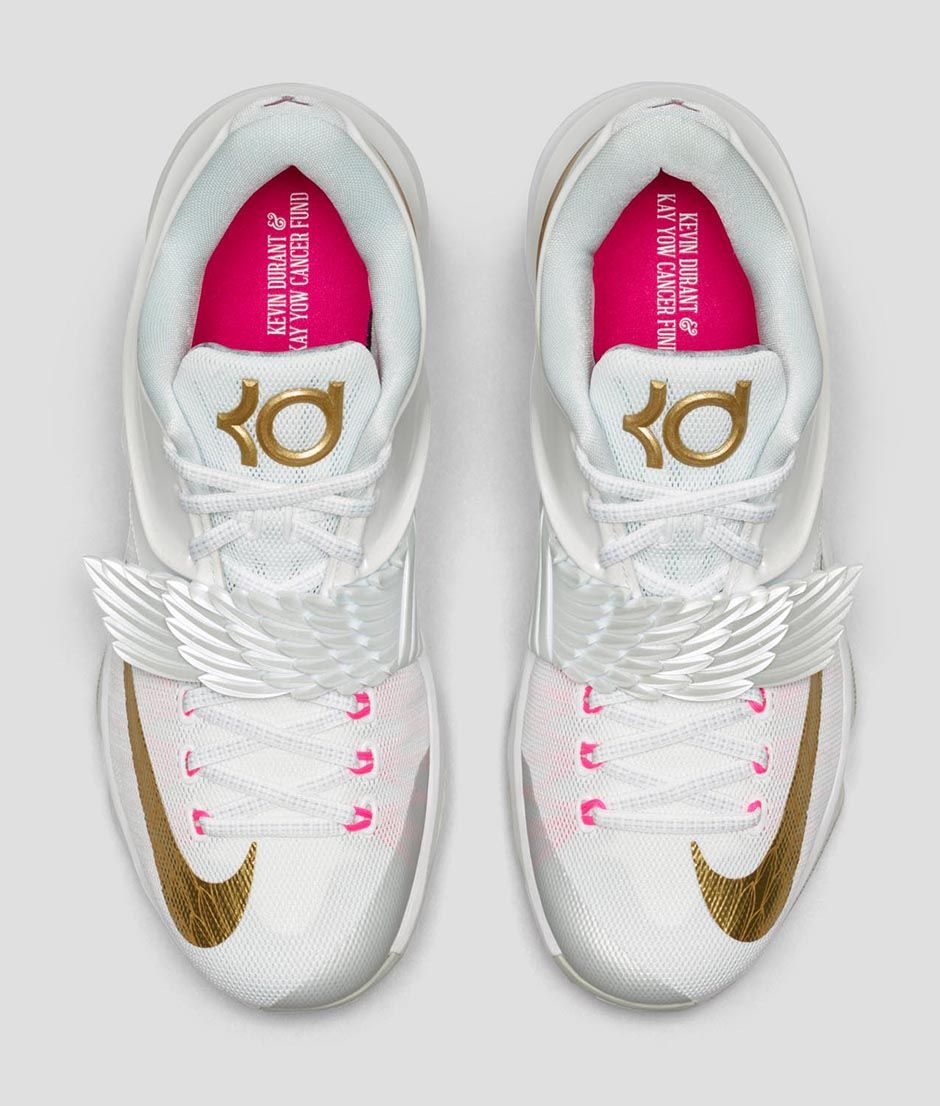 When I take a look around at the people I'm surrounded with, there is almost no one I know who hasn't had cancer in his or her family or peers. The fact that something so material (and maybe superficial) like a fashion accessory has a purpose and a deeper meaning added to it makes me personally happy with this release.
First of all, the Nike KD7 Premium 'Aunt Pearl' supports a good cause and tells a real story, which makes the shoe as important as Nike's Doernbecher line which also helps in raising awareness about important topics, particularly cancer.
Aunt Pearl is Kevin Durant's aunt who died from lung cancer in 2001, each model in his KD line is his way to keep her memory alive and raise cancer awareness.
The design of the shoe is very clean and simple, but with a lot of details. It's white with pink details and a golden Swoosh. The straps have the shape of angel wings, inspired by a tattoo KD got in honor of his aunt. The same angel theme finds place in the inner tongue, which has the angel tattoo printed on it and the big swoosh that has the ornaments of feathers.
The KD7 Premium 'Aunt Pearl' has the logo of the Kay Yow Cancer Found, a charitable organization that fights cancer, on the back.
I personally love this release. It's a good-looking and uncommon shoe, even with its overt femininity as a men's shoe.
See more of the Aunt Pearl below, courtesy of Nike, and even more of the KD7 series here at Baller Mind Frame.