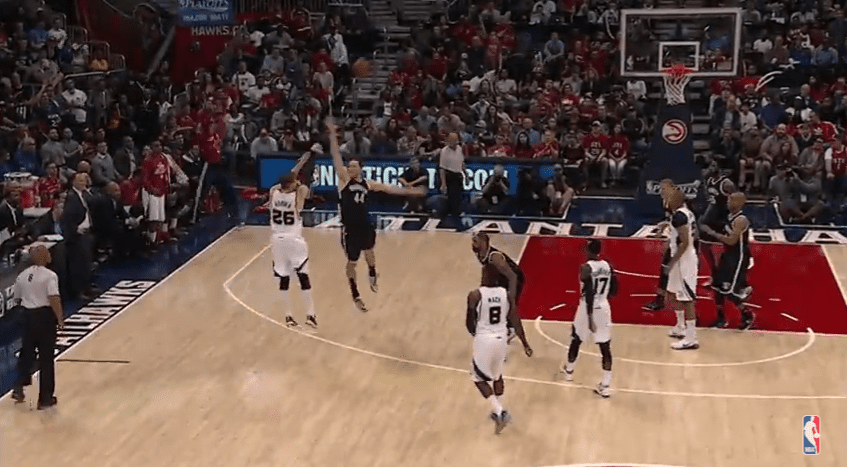 The Atlanta Hawks continued their dominance over the Brooklyn Nets with a 99-92 win to take a 1-0 series lead.
Atlanta took a 32-20 lead at the end of the first quarter and never looked back, leading by 16 at one point. The Nets made a run in the third quarter that closed the lead to three. However, that was promptly followed by a 9-0 run that pushed the lead right back up to double-digits. In the fourth quarter, Brooklyn would once again make a game out of it with the last five minutes. The Hawks did what they do best though, which is play solid team basketball. In fact, every time the Nets made a run it usually had more to to with Atlanta not sticking with their system more than it did anything Brooklyn did defensively. If Atlanta loses this series, which they shouldn't, it would be because they did not play within their system, and not because Brooklyn did anything special. Long story short, Atlanta owns Brooklyn.
Nevertheless, Brooklyn showed flashes of how they can make this series interesting. For starters, Brook Lopez played a great game and the Hawks really did not have an answer for him throughout the game. The Hawks should also beware of Joe Johnson, as the game progressed he became more comfortable with the boos the Atlanta fans dished out to him every time he touched the ball. Also, the Nets had success driving the ball to the basket during the game as well. Unfortunately, no one seemed to notice except their head coach Lionel Hollis and the analysts calling the game.
The challenge Atlanta will have to face, much like the Western Conference's top-seeded Golden State Warriors, is maintaining their intensity for the entire game. There was a stretch in the fourth quarter where the Hawks turned the ball over four times in six minutes. The Hawks must also be mindful of Al Horford's right pinky, which he dislocated in the second half; when Horford re-entered the game he was not the same. Atlanta also needs to find a way to acquire more rebounds as they were out-rebounded 47-39. Their inability to gain an advantage allowed the Nets to stay in the game down the stretch.
The knock on Atlanta in their journey to becoming the best team in the East and earning their first No. 1-seed since the 1993-94 season, is they don't have a superstar. The idea is this will hurt them come playoff time when the game slows down. There were short stretches where this theory appeared to hold true, but the Hawks proved that even without a superstar their ability to execute as a team and assist one another can prevail in pressure-filled situations.
Game 2 will take place on Wednesday, April 22 in Atlanta and will be broadcast on NBA TV at 7 PM ET.