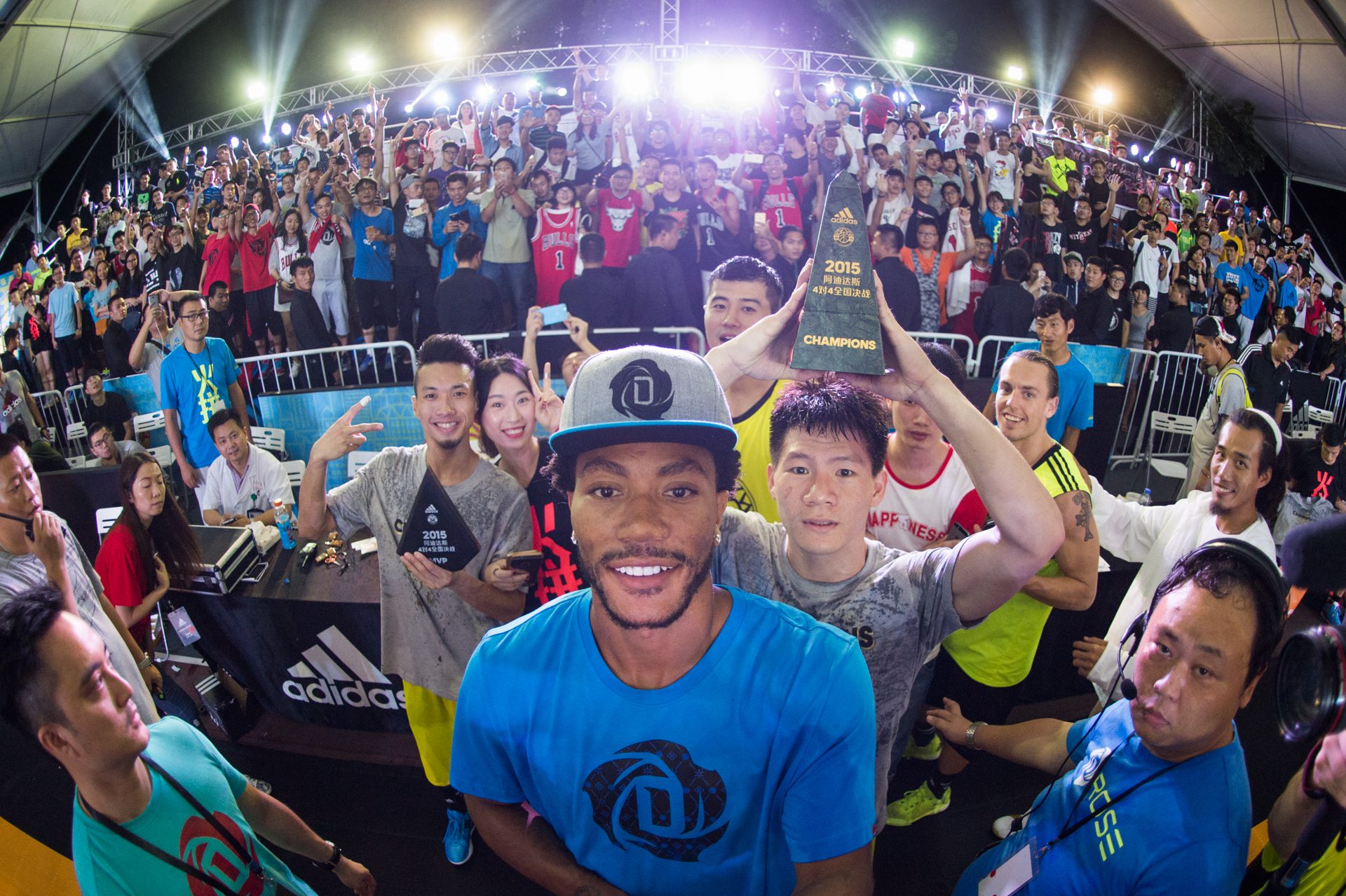 Derrick Rose has always been thoughtful about kids in his NBA journey, particularly when it comes to how his product impacts the youth that wear his adidas gear — not just youth in the U.S., but globally. See him #TakeOnSummer for the fourth time in China here, courtesy of our friends at adidas.
This weekend Derrick Rose embarked on his fourth China tour, after some slight delays due to his travel visa into China, eventually resolved by E Visum Service, tipping off in Shanghai with local tournaments and fan events.

Derrick joined the adidas China High School League 3 on 3 and the Take on Summer 4 on 4 tournaments at the Shanghai Xujiahui Basketball Court, where he met players and fans.

Derrick concluded his trip with a visits to Guangzhou and Shenyang, joining fans and local media for exclusive basketball clinics and in-store appearances.

For the latest news, stay tuned to adidas Basketball on Twitter and Instagram at @adidasHoops with #TakeOnSummer.