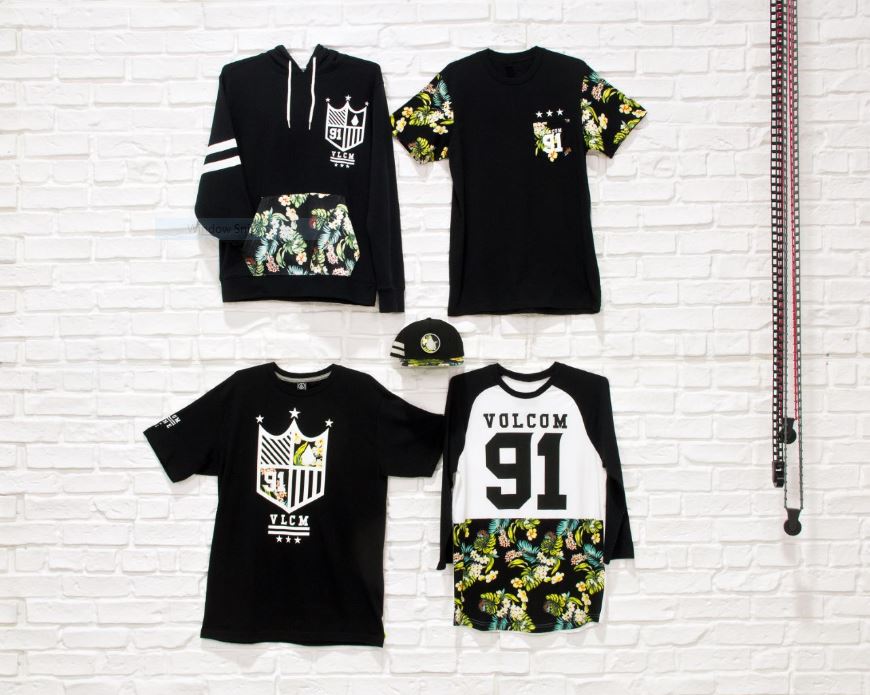 Ryan Sheckler has been in the skating game a long time, coming on the scene first as a child phenom and he's continued to skate as a professional many years later with his star intact. Wanting to create positive affect on kids and injured athletes, his charity group, The Sheckler Foundation is the beneficiary of a Sheckler collaboration involving Volcom, New Era, and Tilly's to create the "Future Athletics" Collection.
See more about the collection below:
Volcom is proud to announce their collaboration with New Era and Tilly's benefitting The Sheckler Foundation–a charity established by pro skater Ryan Sheckler supporting children and injured action sports athletes. Volcom's partnership with New Era and Tilly's was a natural fit for this philanthropic venture as all three companies share deep roots in the action sports industry and community. Together they have created the "Future Athletics" collection, to be sold exclusively at Tilly's with a percentage of the proceeds going to The Sheckler Foundation. 

"I'm hyped on the 'Future Athletics' collection," states Ryan Sheckler. "It's awesome to see what happens when brands work together to support such a great cause and I'm grateful to be a part of it." 

The "Future Athletics" capsule is a fun and casual interpretation of traditional sportswear designed in collaboration with Ryan Sheckler. The number 91 is imprinted throughout the collection signifying the year Volcom was founded alongside floral panels and bold graphic designs on athletically styled bodies. Rounding out the collection, Volcom has teamed up with New Era in producing the "Future Athletics" 9FIFTY Original Fit cap, which exudes the quality and design that New Era is known for. The full "Future Athletics" capsule includes one fleece, basic tee, pocket tee, raglan and one New Era cap along with a youth pocket and basic tee. 

The "Future Athletics" collection is now available online at www.tillys.com and in Tilly's retail stores on August 28th.
You buy the collection and see more here: http://www.tillys.com/volcom-future-athletics-pack