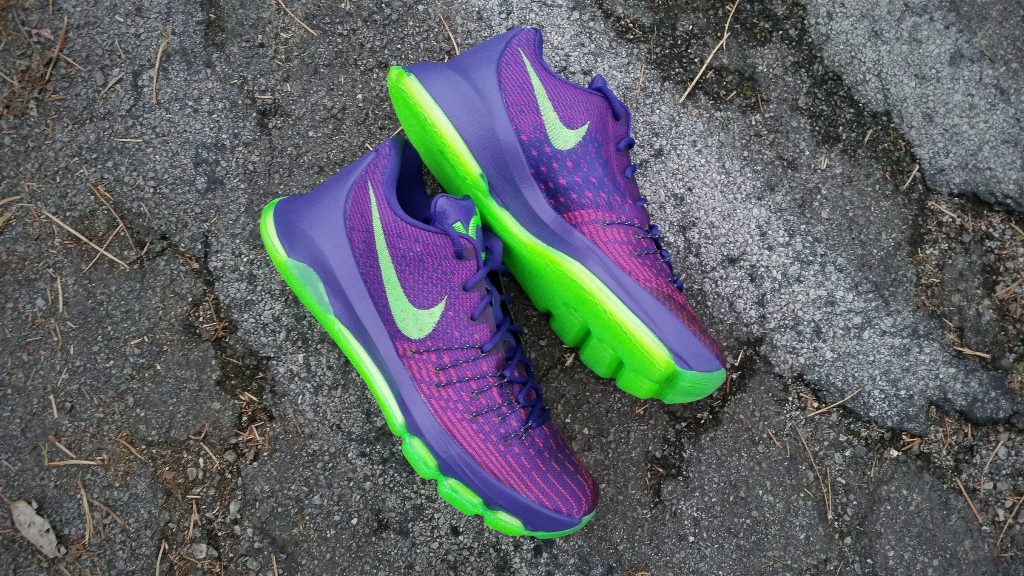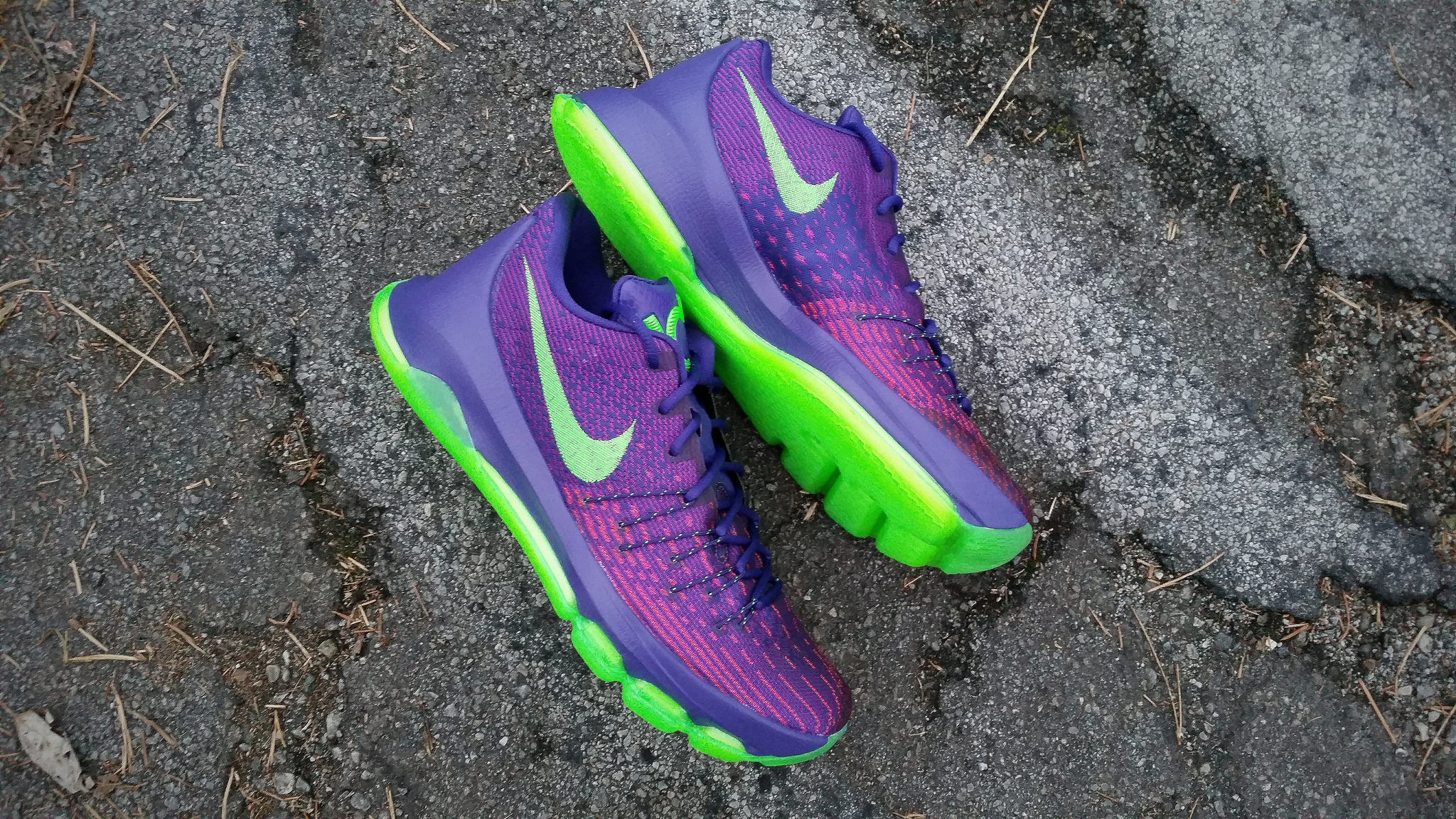 Look Closer is all about giving you the opportunity to see the best footwear and sportswear in performance & lifestyle fashion in up-close and personal, high-quality portraiture served with a side of expert commentary. Inspired and provided by Senior Editor Sandy Dover.
---
Kevin Durant has always challenged the footwear industry with his dynamic on-court footwear, but the Nike KD8 did many things to lay new ground on his own signature series. Special Nike technologies such as Flyweave and Flywire in the upper and full-length Zoom Air with an innovative herringbone pattern outsole, designed to appear like auto tire tread, has made the eighth edition of the KD series a special one. Shown here in the "Suit" colorway (inspired by his moving 2014 NBA MVP speech), the KD8 Suit is a particularly attractive shoe.
See more here and enjoy.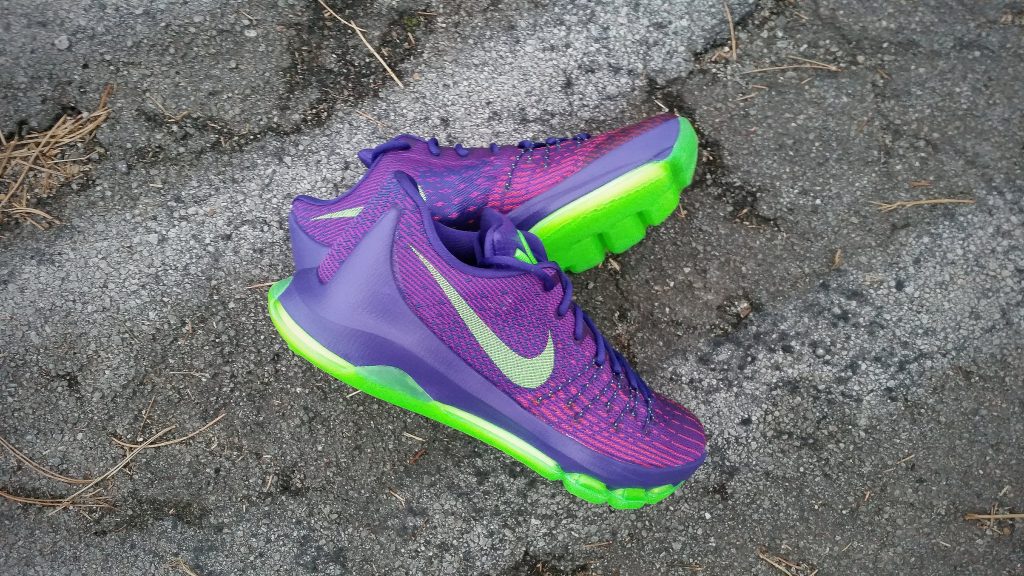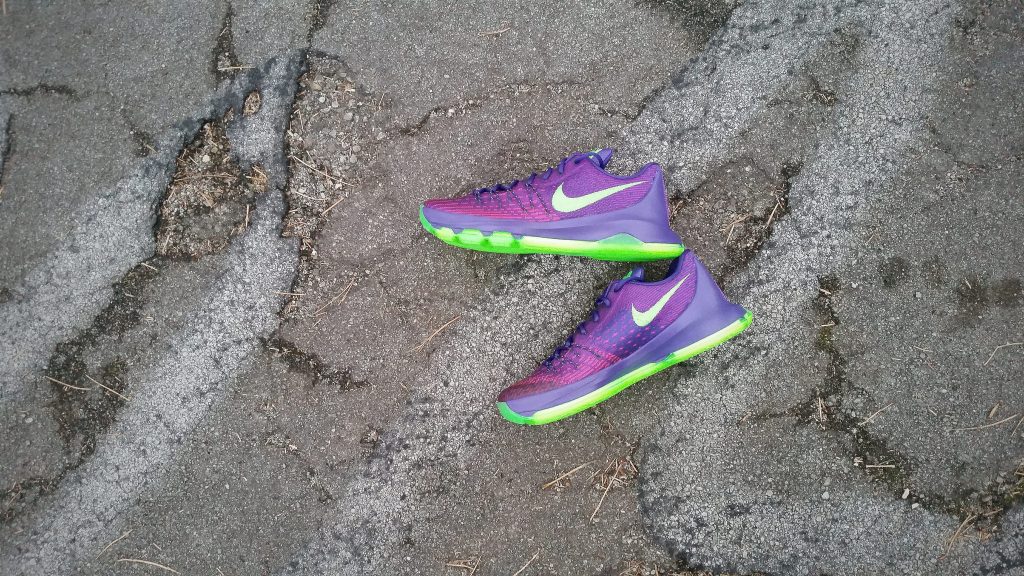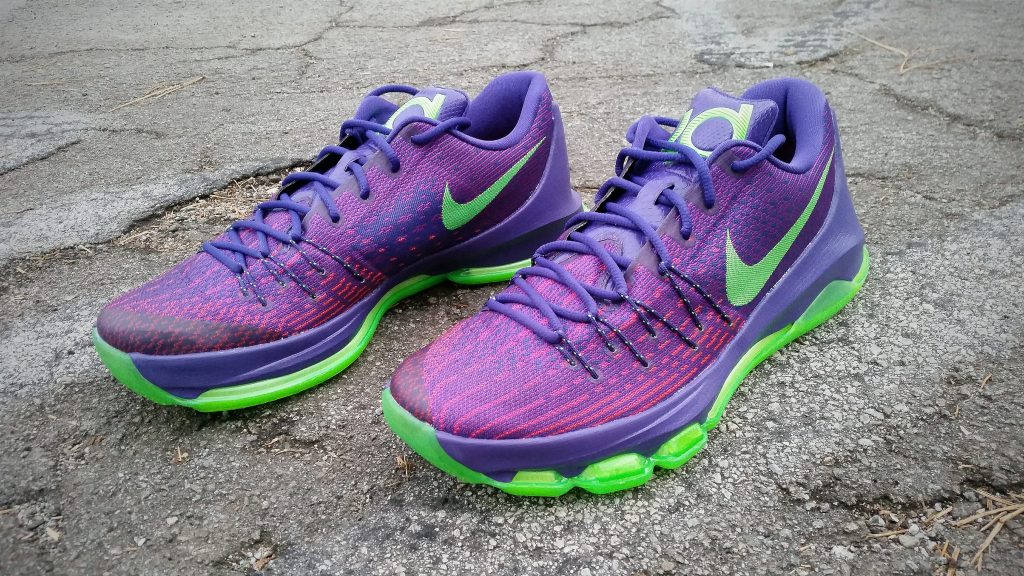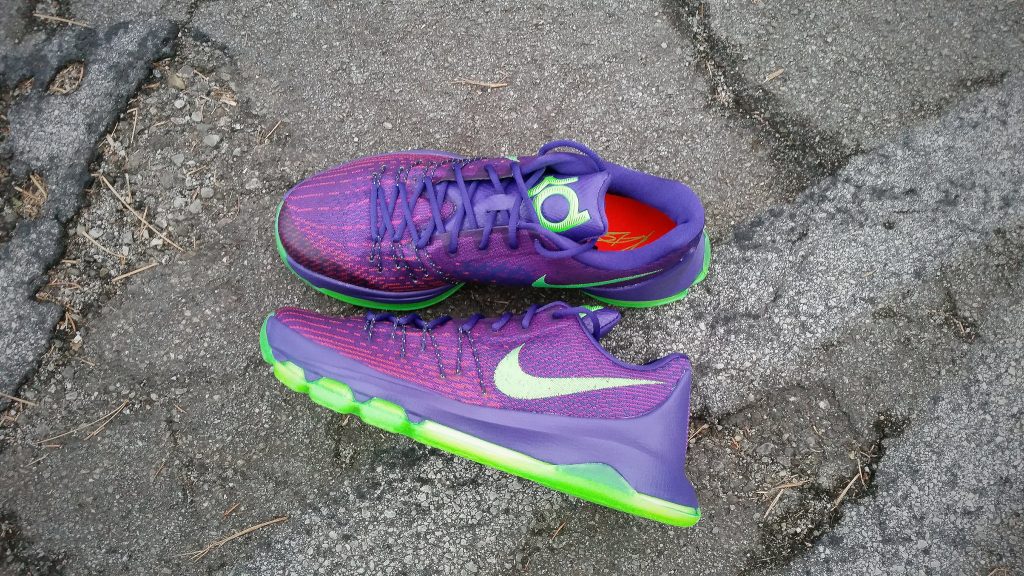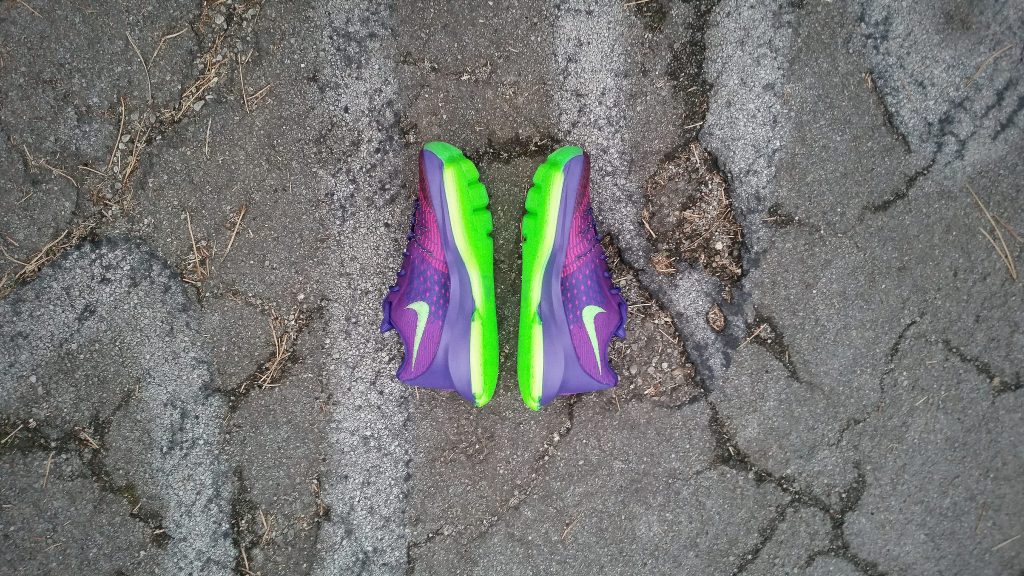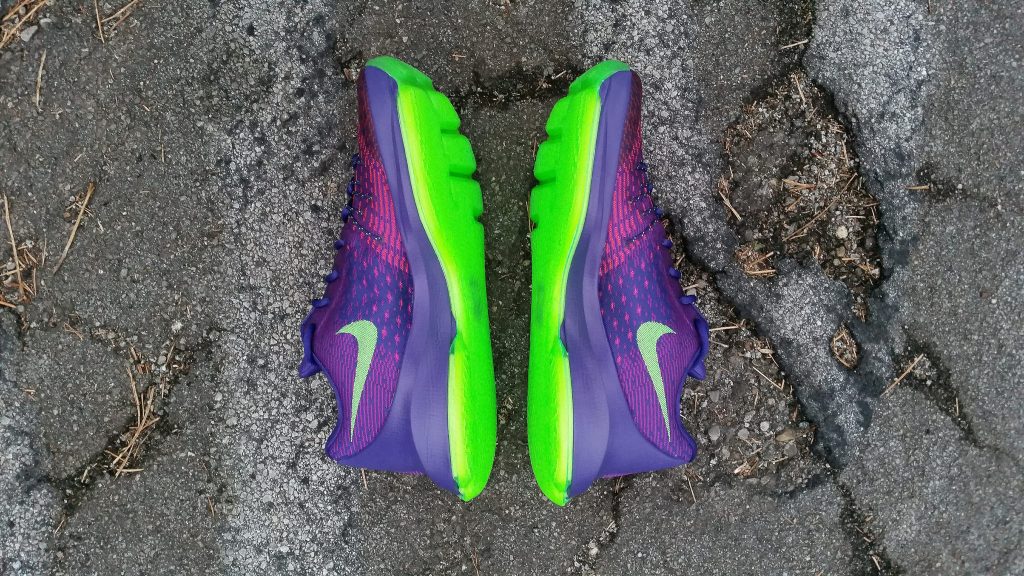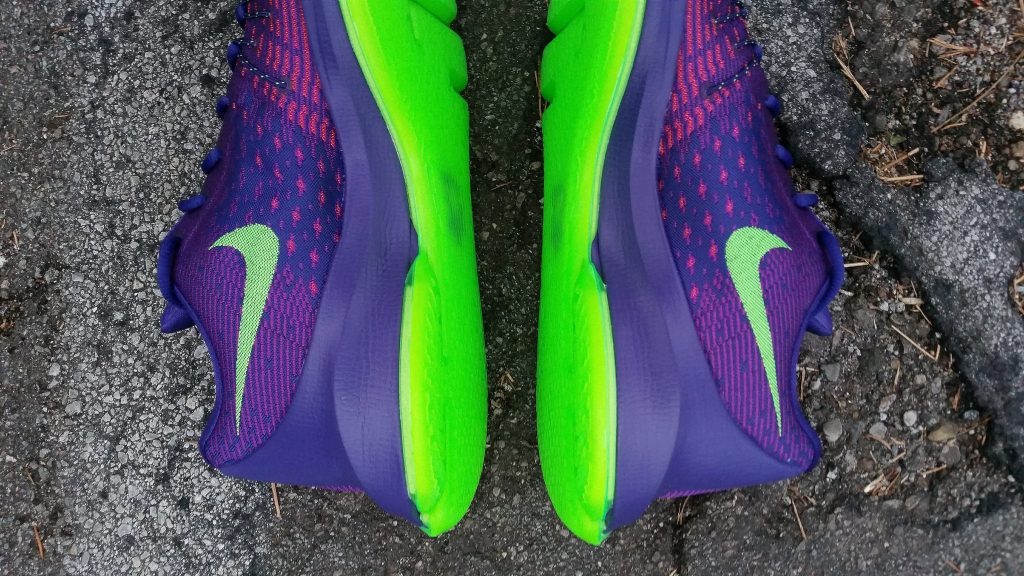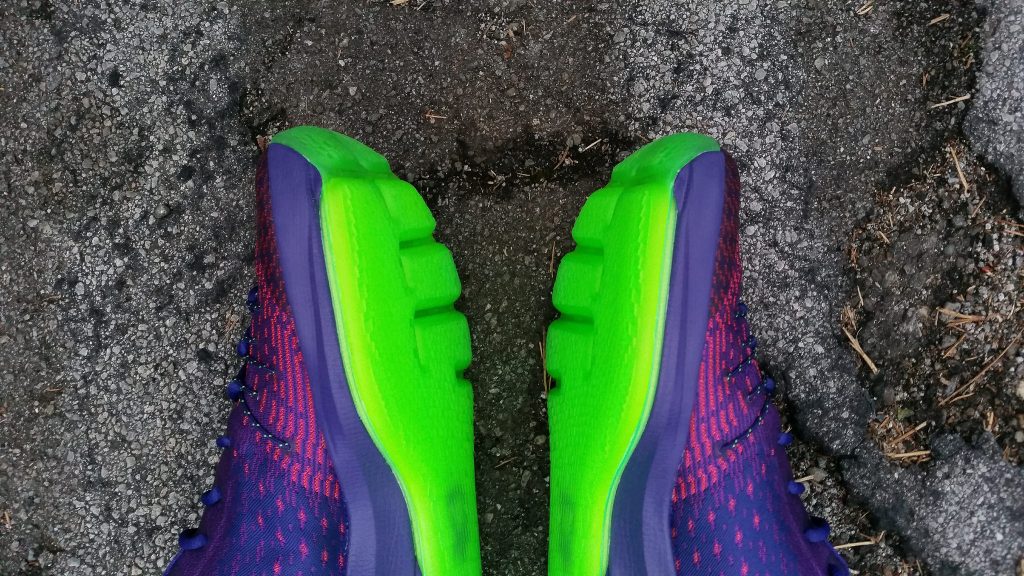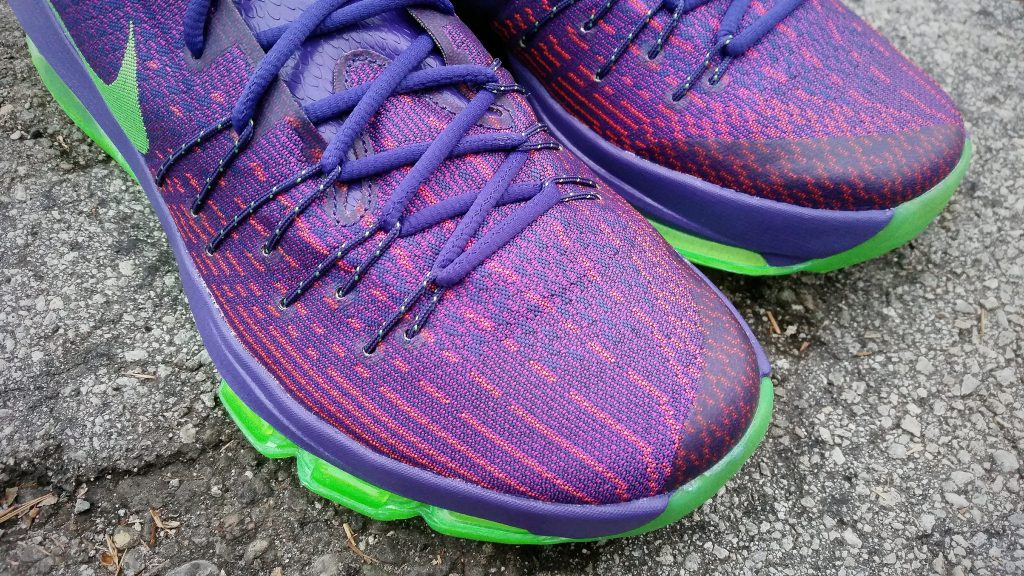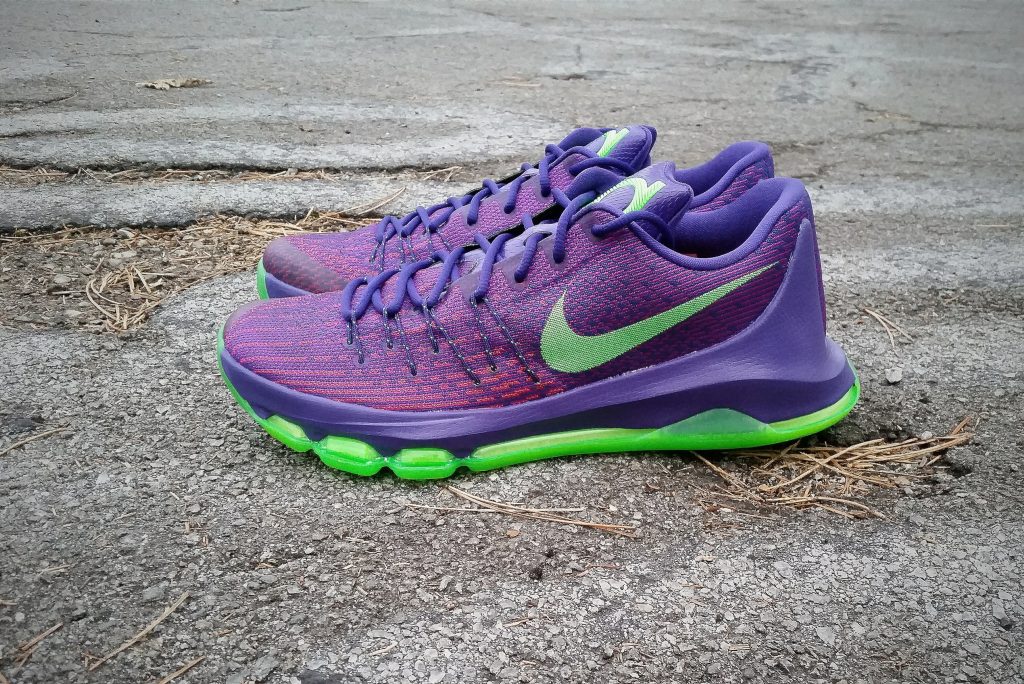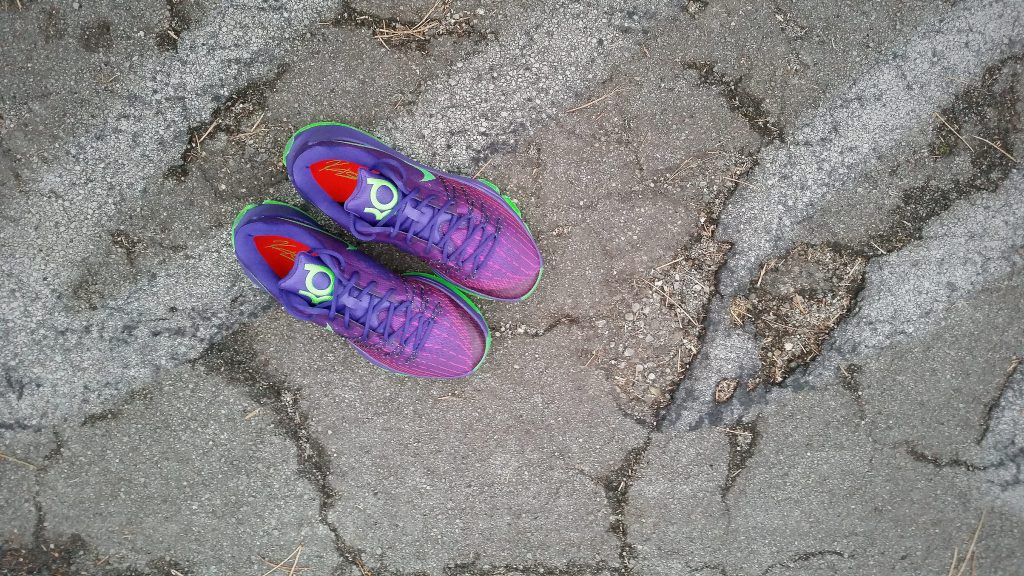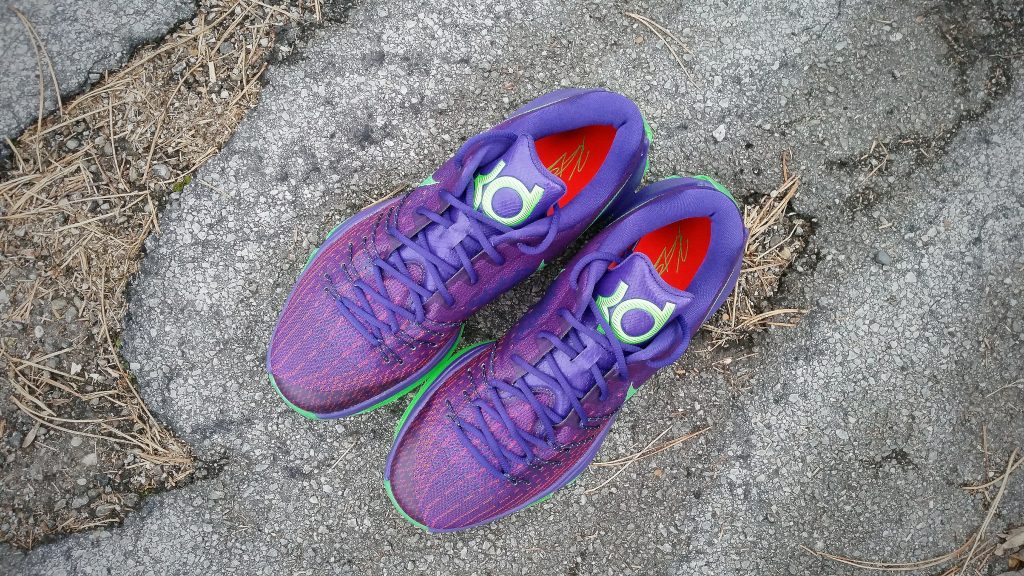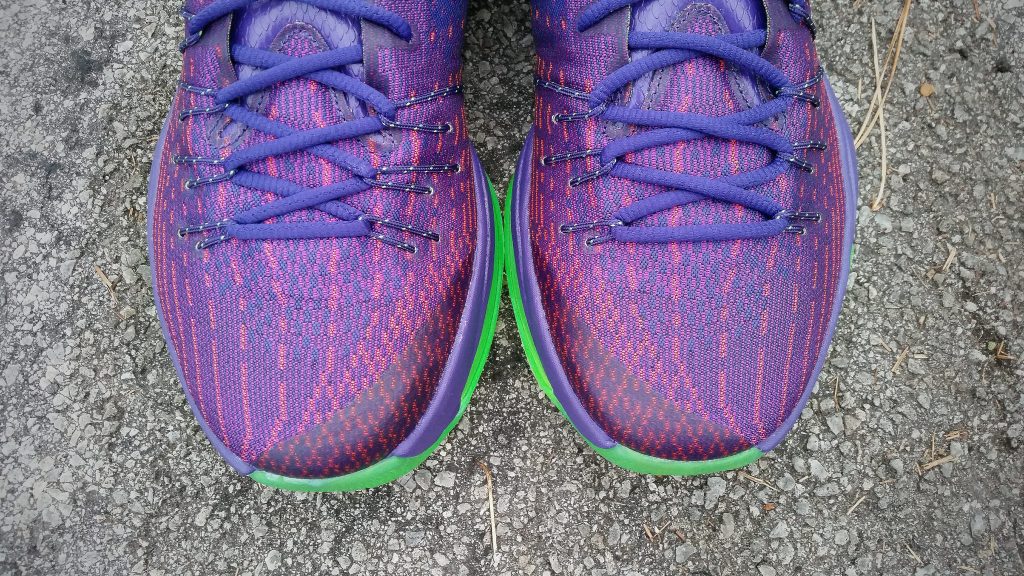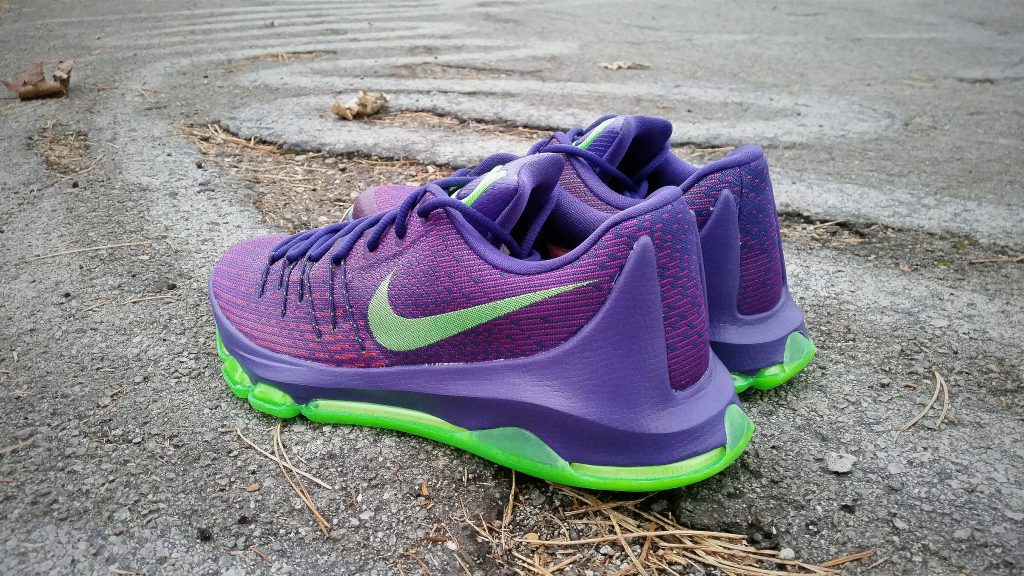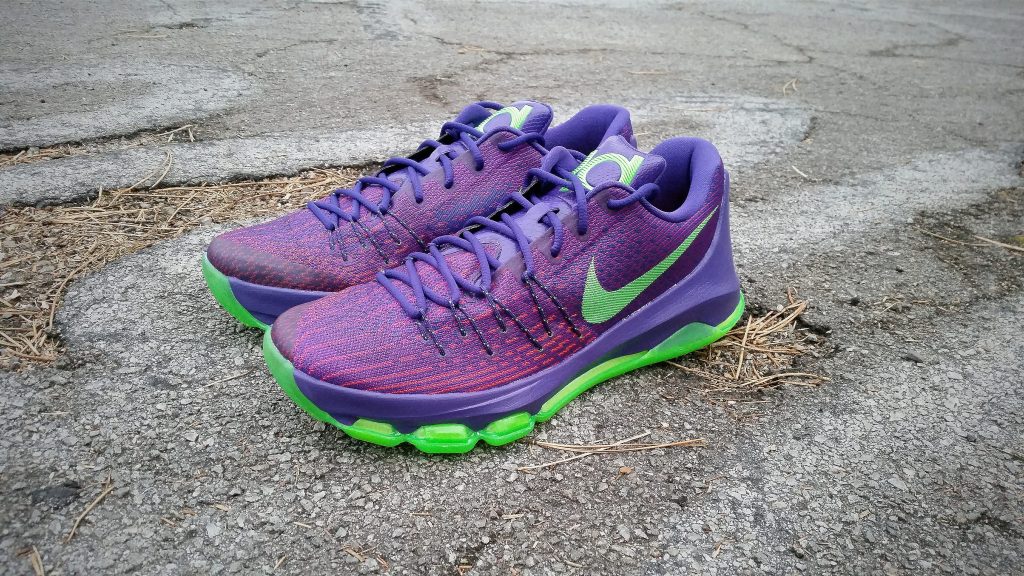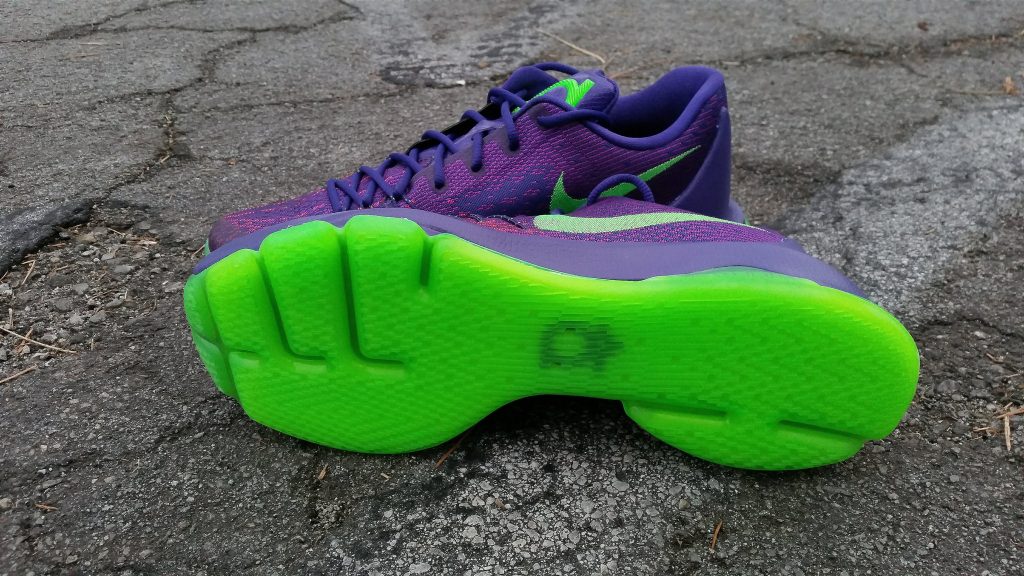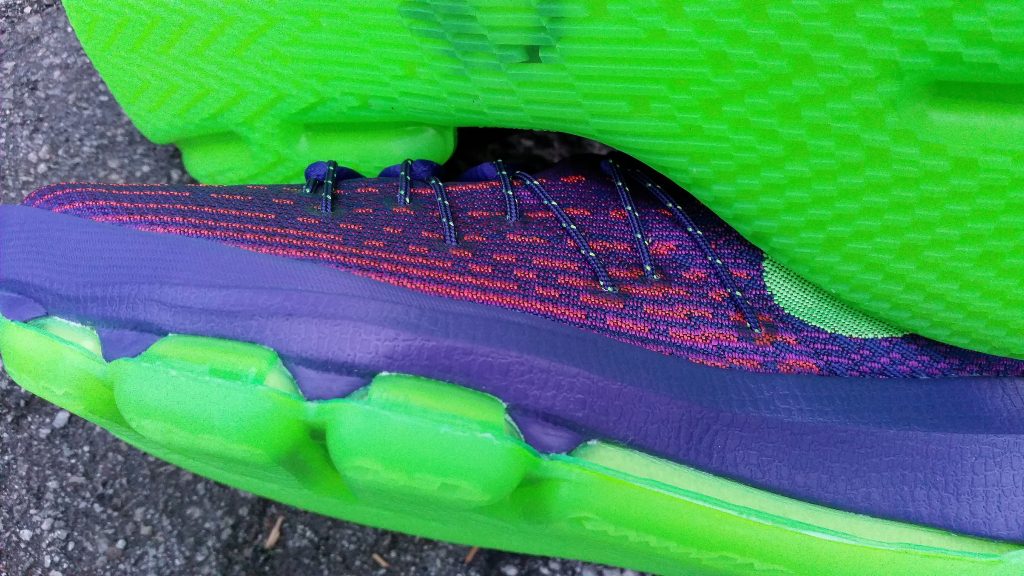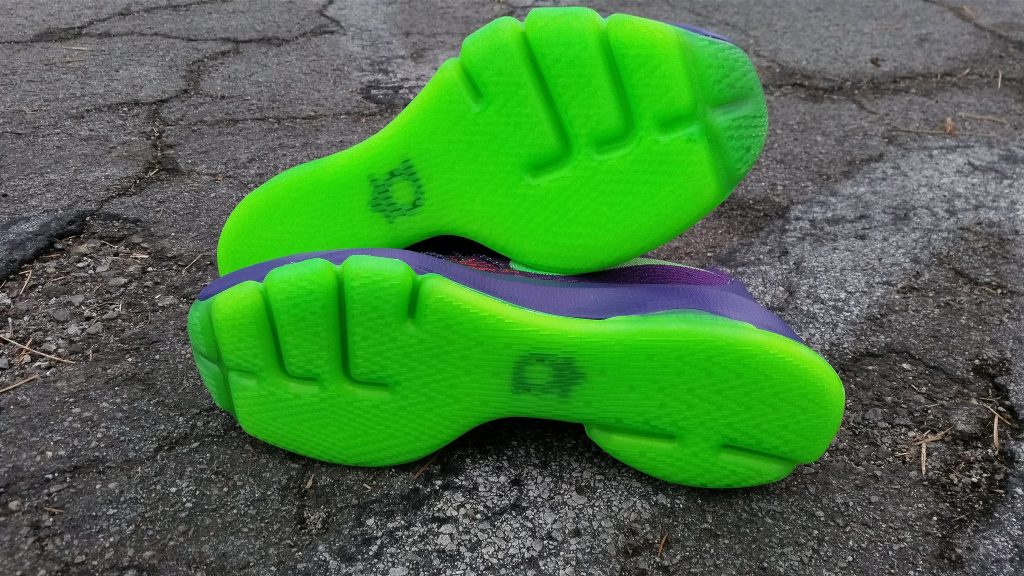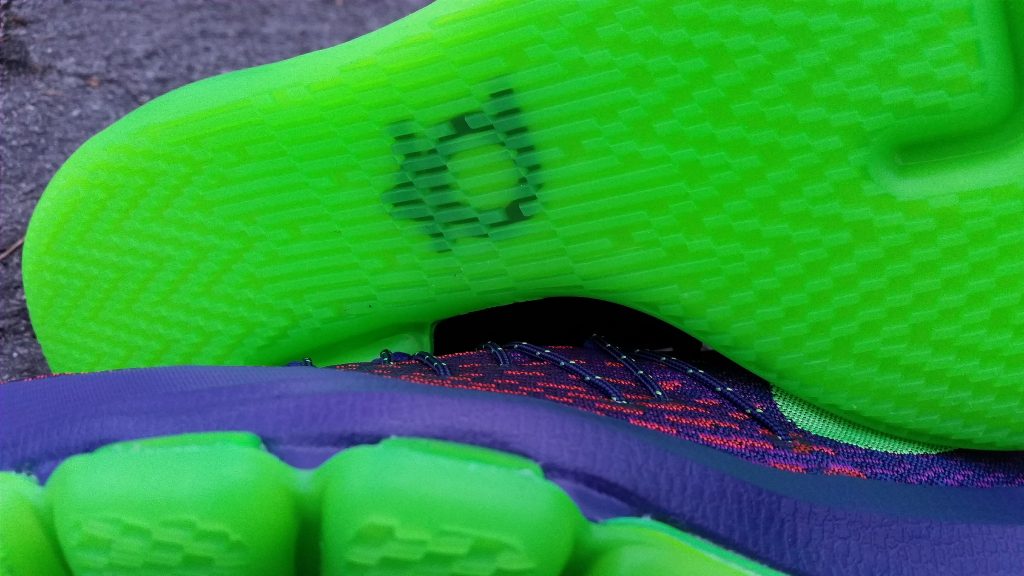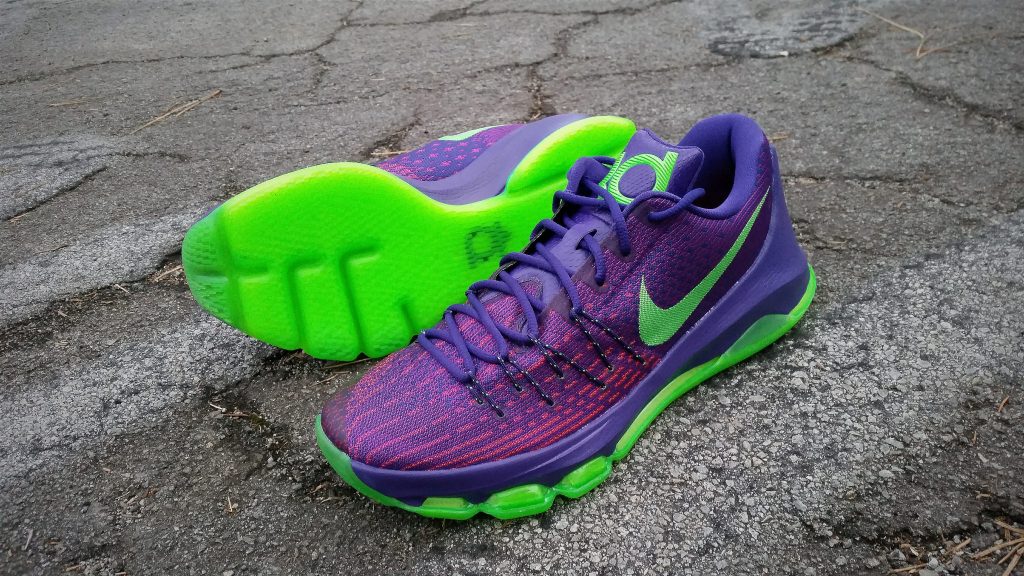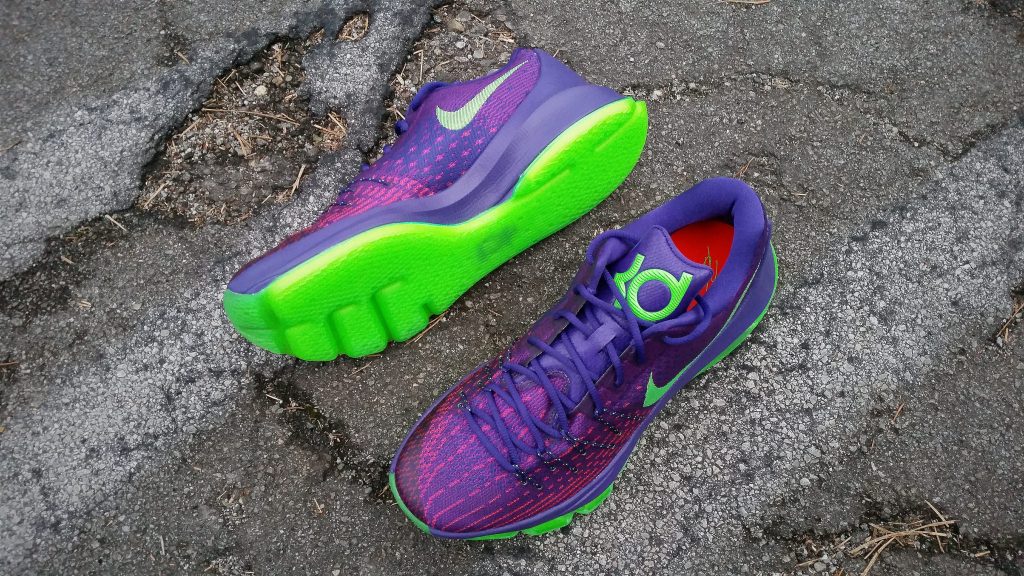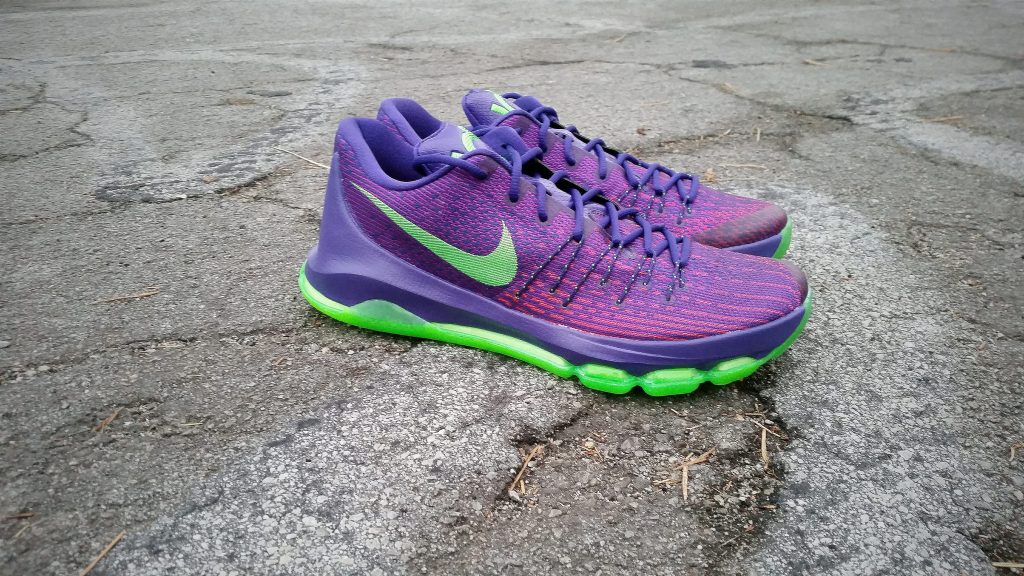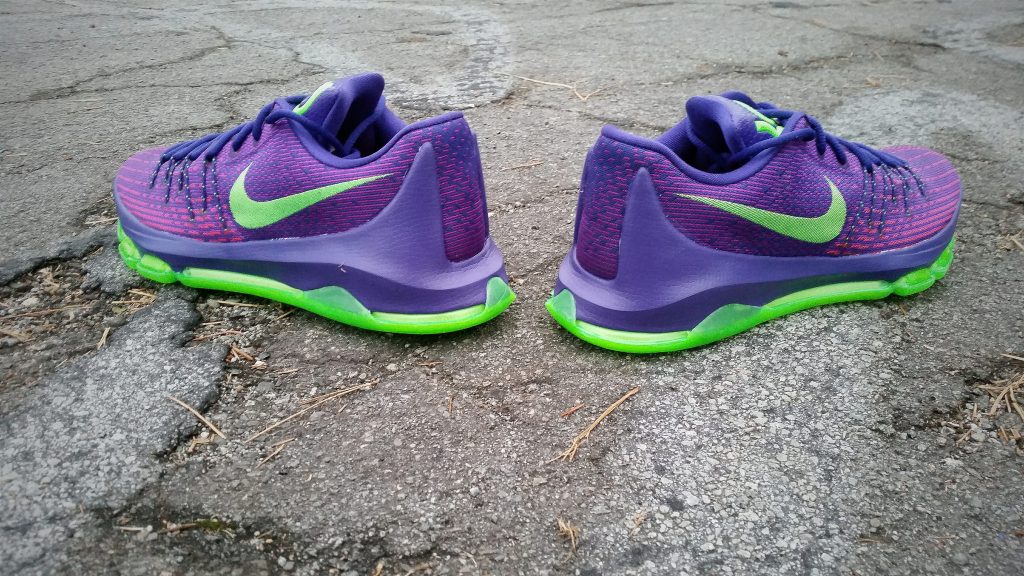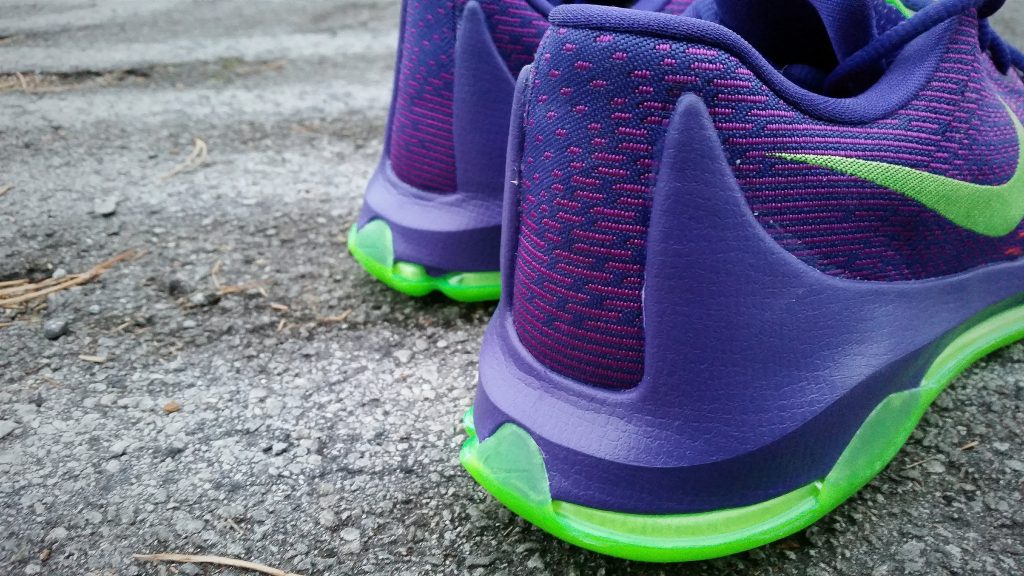 Photography by Sandy Dover. Most rights reserved.
Special thanks to Sondralisa.