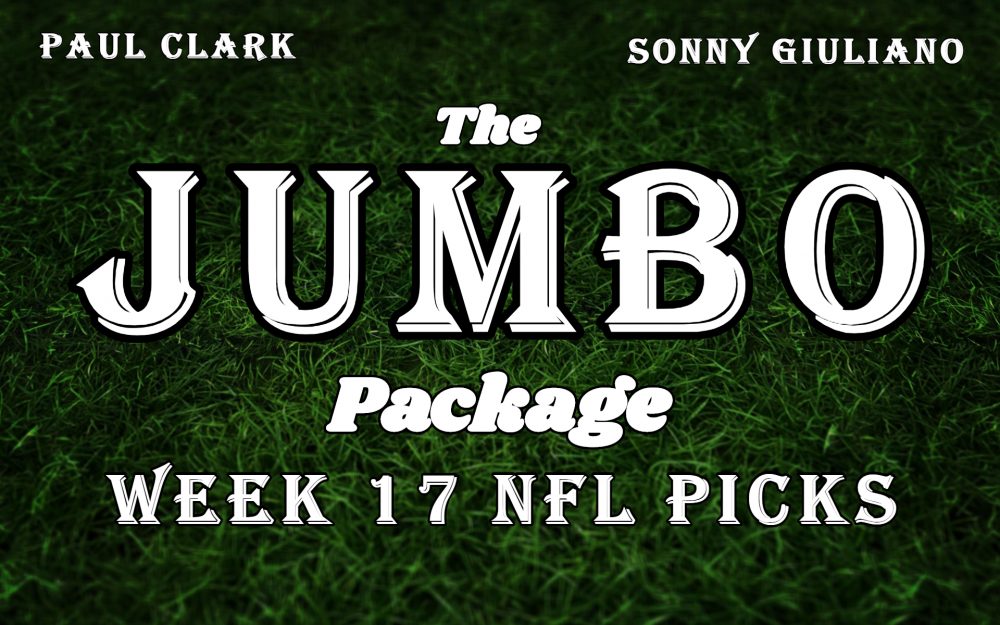 In a special two-part year-end episode of The Jumbo Package NFL Podcast, Sonny Giuliano and Paul Clark break down the important Week 17 storylines, PLUS they offer up a few NBA thoughts. Topics include:
What games are most important this Sunday?
How many teams can realistically win the Super Bowl this year?
How much does home field advantage mean in the Playoffs?
Who would the preferred Wild Card Round opponent be for the Chicago Bears: The Minnesota Vikings or Philadelphia Eagles?
Is it time for the Pittsburgh Steelers to move on from Mike Tomlin?
Can the Los Angeles Lakers tread water while LeBron James is sidelined?
How much of the Golden State Warriors early season struggles have to do with Kevin Durant fatigue?
Which team is the early favorite to win the Eastern Conference?
Is Giannis Antetokounmpo in the early lead for MVP?
All of this and much more on The Jumbo Package NFL Podcast!