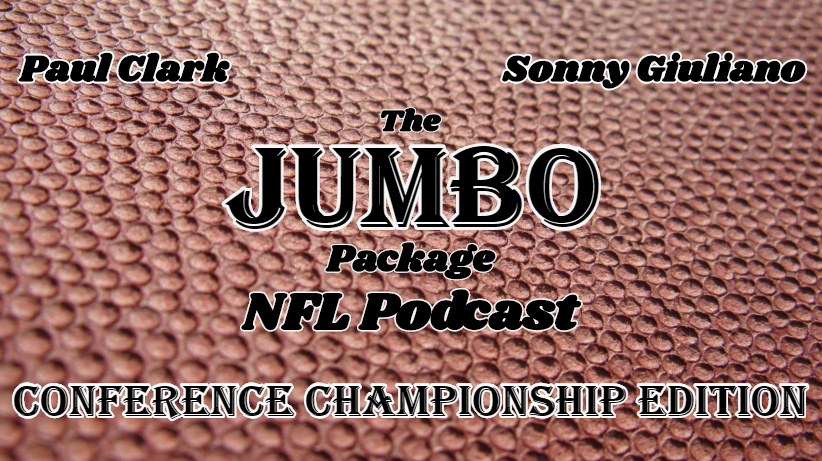 On this episode of The Jumbo Package NFL Podcast, Sonny Giuliano and Paul Clark are once again joined by Coach Joe Zambito to partake in an in-depth breakdown the remaining NFL Playoff games. Topics discussed include:
Is this the best Final Four in the history of the NFL Playoffs?
Why is it that last year the Conference Championship games were played by four of the best defensive teams in the league, and this year it's the four best offenses in the NFL left standing?
Can the New Orleans Saints offense finally regain their form?
Will the Los Angeles Rams be able to run on the Saints defense as they did against the Dallas Cowboys in the Divisional Round?
Is Jared Goff ready to make the throws necessary in a big spot like this?
Can Andy Reid outcoach Bill Belichick and get back to his 2nd Super Bowl?
Are the New England Patriots or Kansas City Chiefs equipped to stop or slow down the opposing offense, and if so, how are they going to do it?
Why is it that people are still denying that Tom Brady is the Greatest of All Time?
All of this, and much more on The Jumbo Package NFL Podcast!