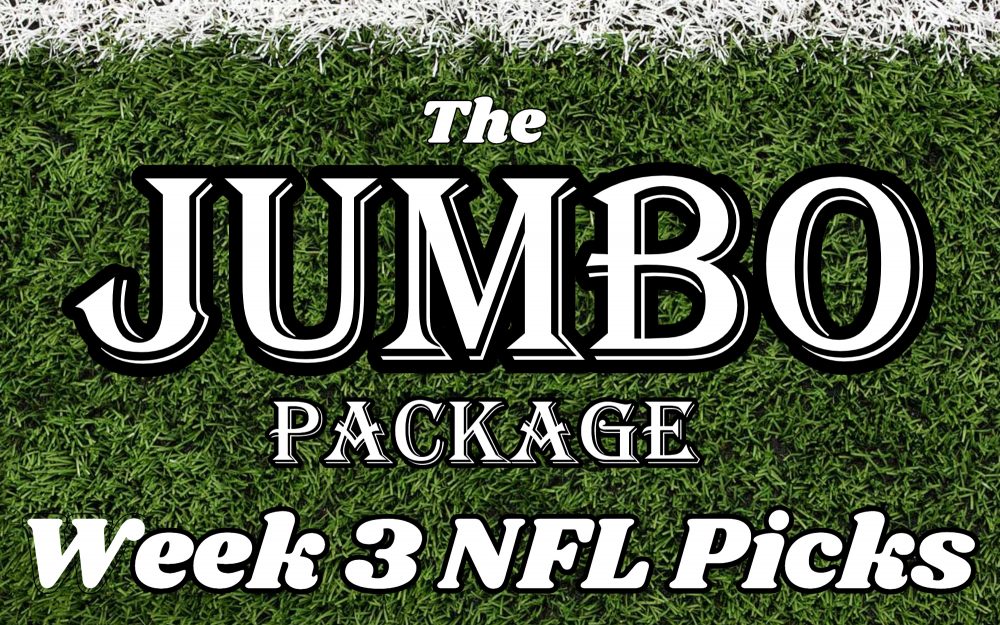 Week 3 of the 2019 NFL Season has arrived, and that means The Jumbo Package NFL Podcast is back with insight on every single game on the schedule. This week, Paul Clark and Sonny Giuliano discuss:
Just how far ahead of the rest of the field are the New England Patriots?
Should we expect a shootout when Patrick Mahomes and the Chiefs host Lamar Jackson and the Ravens this week?
Can we believe in the Buffalo Bills?
Despite two wins over sub-par opponents, is it fair to say that the Dallas Cowboys may be the NFC's best team?
Which teams will get the early edge in the seemingly wide open AFC and NFC South Divisions?
Just how much worse can things get for the Miami Dolphins?
All of this and much more on The Jumbo Package NFL Podcast!