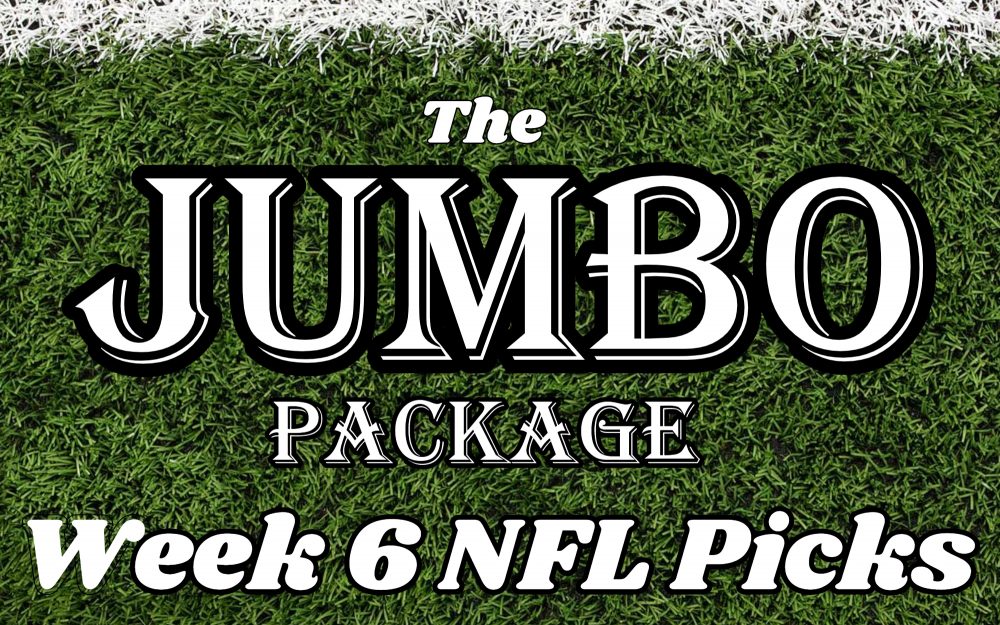 Week 6 of the 2019 NFL Season has arrived, and that means The Jumbo Package NFL Podcast is back with insight on every single game on the schedule. This week, Paul Clark and Sonny Giuliano discuss:
With Kansas City's loss at home to the Indianapolis Colts on Sunday Night Football last week, who do Sonny and Pauley now consider the second best team in the NFL?
What will Sunday's game between the 49ers and Rams tell us about each of these two NFC West teams?
After back to back losses versus Playoff caliber opponents, should Dallas Cowboys fans be concerned?
After meeting in London last week, how does the outlook for the rest of the season compare between Pauley's Raiders and Sonny's Bears?
Plus, Sonny explains why the Washington Redskins, not the Miami Dolphins, are the worst team in the NFL.
All of this and much more on The Jumbo Package NFL Podcast!