The Miami Heat (44-29) will face the Los Angeles Lakers (52-19) in the 2020 NBA Finals.  The Heat came out of the East as the number five seed sweeping the fourth-seeded Indiana Pacers, beating first-seeded Milwaukee Bucks (4-1), and third-seeded Boston Celtics (4-2). The Lakers were the top seed in the West, beating the eighth-seeded Portland Trail Blazers (4-1), fourth-seeded Houston Rockets (4-1), and third-seeded Denver Nuggets (4-1). Quick math will tell you that both teams are 12-3 thus far in the postseason, but the question is, who will get to the magical 16th win? According to the NBA Championships odds, the Lakers are predicted to take home the winning title. Their odds are now listed at an average of -371 as of today's date.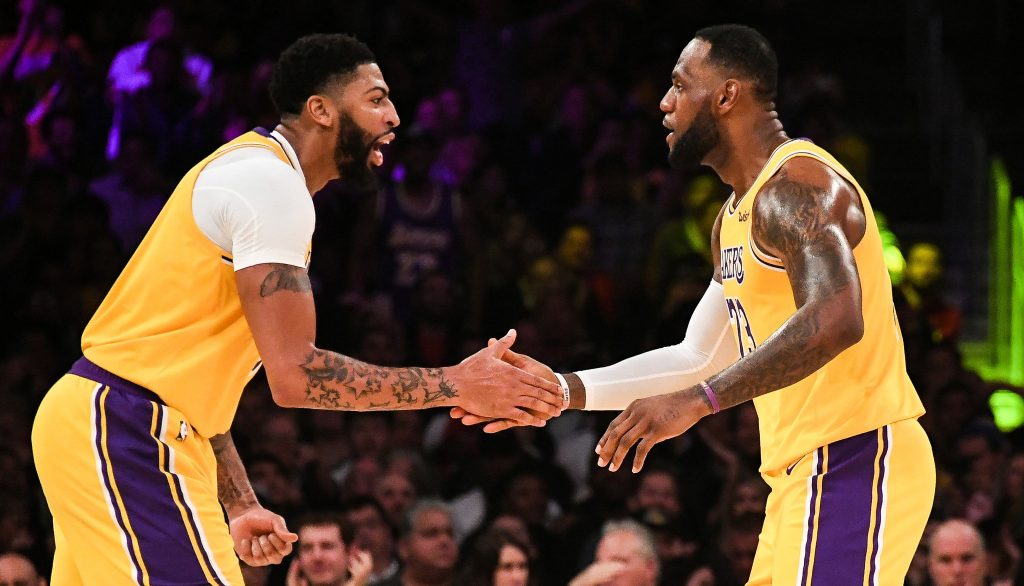 LOS ANGELES LAKERS
The Lakers are led by LeBron James, who makes his ninth appearance in the last ten years in the NBA Finals, an amazing feat that you have to respect, even if you don't think he's the G.O.A.T. If greatness is measured by consistency, and I believe it is, there's no denying LeBron's impressive ability to get his team to tangibly challenge for a championship, year after year. And to do it with three different teams (Heat – 2011-14, Cleveland Cavaliers – 2015-18, and Lakers – 2020)… sheesh! This postseason, King James seems to have found an extra gear despite his age (35), averaging a near triple-double – 26.7 points, 10.3 rebounds, and 8.9 assists. There is no question that his dedication to his conditioning plays a huge role in his performance, and it looks like he can compete at this level for the next few seasons, easy.
Of course, LeBron isn't doing it by himself. He has his Robin to him being Batman; and if we're honest, he's more like Nightwing at this point. Props to you if you get that reference. In any case, Anthony Davis is playing his role as the second superstar perfectly this postseason, throwing down 28.8 points a night to lead the Lakers, as well as grabbing 9.3 boards, dropping 3.6 dimes, and averaging a pair of 1.2s in blocks and steals. The Brow is exactly where he wanted to be by forcing a trade away from the New Orleans Pelicans, and is looking to get a five-year supermax contract after the season. While he will be a free agent, it'd be a big surprise if he didn't re-sign with the Lake Show, especially if the team wins the title.
Helping the above duo finish a dream season, a "For Kobe" season, are Kyle Kuzma (10.5 points this postseason), who has disappointed as a potential third star for the team, Kentavious Caldwell-Pope (9.9 points and 2.1 threes-made per game), savvy vet Rajon Rondo (9.1 points and 7.2 assists), sniper Danny Green  (8.1 points and 1.9 triples), and Alex Caruso (6.6 points, 3.0 dimes), along with Dwight Howard (7.3 points, 5.5 rebounds) and Markieff Morris (5.3 points) have formed the main rotation for the team.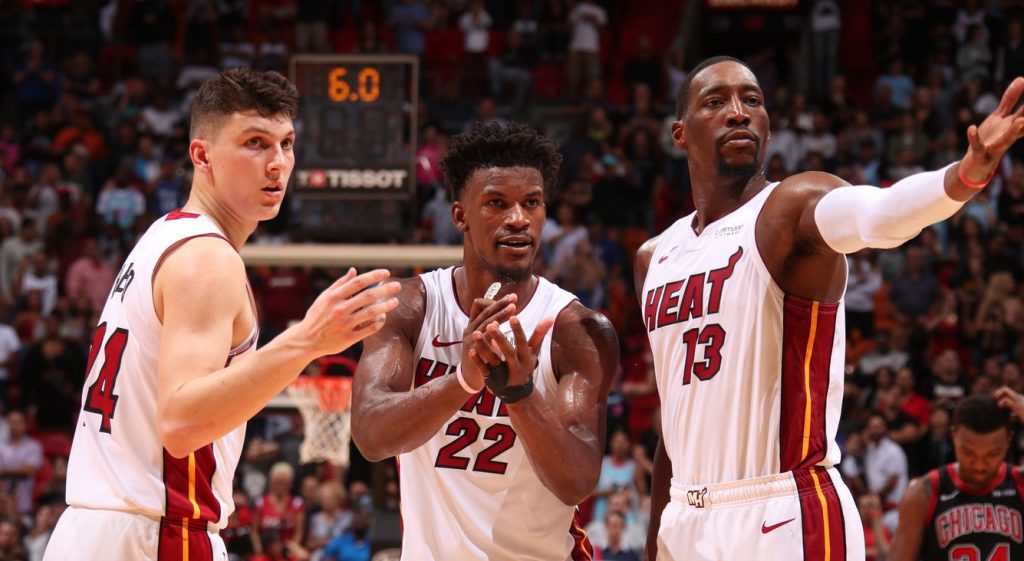 MIAMI HEAT
On the Heat side, things are a bit different in terms of team makeup. There isn't a superstar, per se, on the team and I write that with apologies to Jimmy Butler. As great as Butler is, it's not on the level of Bron or Brow, and for clarification, a superstar to me is someone who's consistently considered in the top 10-15 players or at least made the All-NBA first or second teams for the past handful of seasons. Butler is just below that threshold, which is still amazing, so all respect and props to Big Face Coffee's owner.
That said, what Butler does bring is a litany of intangibles – focused intensity, relentless competitiveness, a significant desire to win, and non-stop hustle and motor. Ironically, some superstars can't match Butler's levels here, which is why it's easy to root for him. He just wants to genuinely win, baby.  This postseason, he's second on the team in PPG at 20.7, collecting 5.7 rebounds, giving out 4.5 assists, and averages a team-leading 1.9 steals per game. And if you've been watching the playoffs, just as you could intimate from his numbers, Butler is all over the place. He's the undisputed leader and heart of the team.
The next in line in the chain of command? It could probably be one of three or four in any given moment.I'll start with the one getting a lot of attention, and that's rookie, Tyler Herro. He's been a revelation during the regular season, but even more so with his postseason play where he's averaging 16.5 points, 2.5 triples, 5.5 boards, and 3.9 dimes. It's obvious he's not afraid of the moment and his surname is appropriate. Bam Adebayo has been able to do everything just as well as Butler, if not better stats-wise – 18.5 points, as well as a team-leading 11.4 rebounds and 4.9 assists. Bam may have lost out to Brandon Ingram for the Most Improved Player Award, but with his postseason performance, there's no doubt how much Adebayo has improved, and he looks like he's only going to get better as his career moves forward. If he ever added a three-point shot, he'd be downright unstoppable.
The next trio of Heat players are more quiet to the mainstream, but are ridiculously effective and are big contributors to the team's performance. Goran Dragic leads the team in scoring with 20.9 points, including dropping 2.5 threes a game, and finishes out his overall stats with 4.2 board and 4.7 assists. Jae Crowder keeps putting up triples, leading the team with 8.1 attempts a game, and is hitting at a decent clip (34.4%) that doesn't exactly validate the tries, but the 2.8 makes certainly helps. He's also averaging 12.3 points and 5.7 boards. Duncan Robinson leads the team in threes made with 2.9 a game, as well as 11.3 points and is a player that is easy to cheer for because he looks like a regular dude, but he's also one of the deadliest snipers in the world.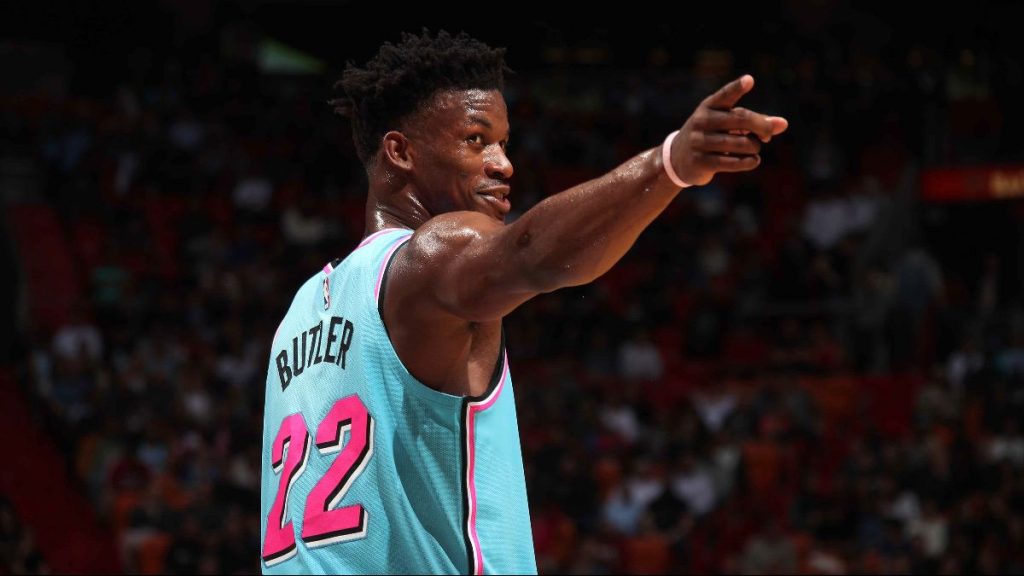 FINAL THOUGHTS
Where the Lakers only have two players averaging double-digit points and two players averaging more than 3.9 assists, the Heat have six players getting double-digits and four players averaging 3.9 or more dimes. There's a legit five players on the Heat that can carry them at any point of the game, and they can do it in specific ways – shooting from beyond the arc, a hot hand able to put a string of buckets together, defense, clutch rebounding, and drawing two and kicking to the open man.
This is clearly a match-up between two philosophies of team building: two superstars or one superstar with a star player and specific role players versus a collective mix of stars – sans "super," current or rising, and high-level specialists. We've always seen the former in the NBA Finals that have won the title – Magic and Kareem, Bird and McHale, Michael and Scottie, Kobe and Shaq, Bron and Kyrie or Wade, Steph and KD. But the latter? I can think of only one team that have won the title – the 2004 Detroit Pistons, led by Chauncey Billups with Rip Hamilton, Ben Wallace, and Rasheed Wallace beating the Los Angeles Lakers in Shaquille O'Neal's last year with the team, Kobe Bryant, and the two star acquisitions that they thought would get them a ring – Karl Malone and Gary Payton.
Can this year's Heat team be like the 2004 Pistons? If everything breaks right for them, of course. But, this is basketball, a sport where it doesn't always go your way. In fact, if you only make just below half your shots, you're considered a very good shooter. It's weird, and with COVID19, it's been an even weirder NBA season. So, would it really be strange if the Heat beat the Lakers? I'd say you were strange if you didn't think so.
Prediction: Heat in seven.