These are the top 10 films of 2015 from where I'm sitting. No, I haven't watched every single movie from 2015, so I'll be off here and there; however, from what I have watched, this is the list. Did I watch Tangerine, the indie flick shot completely on cell-phones? No. Where's The Revenant? In the "honorable mentions" section. What about Bone Tomahawk with Kurt Russell? It's on my list of films to watch, but if I waited to watch all the films I wanted to in 2015, I would've created this list some time in early 2020. So, hate it or love it, here it is:
1. Mad Max: Fury Road 
Mad Max: Fury Road is a perfect action film with tenacity that punches you in the throat…repeatedly. George Miller finely crafts this masterpiece of unique cinema, painting the screen with fire and blood. It has surprisingly earned an Oscar Nomination for Best Picture, which it completely deserves, but regardless of whether it wins the hardware or not, it still stands at the top of the mountain for films in 2015. The movie is beautifully insane, inspiring, and vastly entertaining. Just looking at that picture makes me want to watch it again. Now, where's my can of silver spray paint so I can die and go to Valhalla properly?
2. Sicario
How did this film not get nominated for Best Picture by the Academy? Oh, right, it's the Academy. The story doesn't pull punches, it has beautiful cinematography, and the cast is superb. As a matter of fact, Benicio Del Toro gives one of his finest performances in this film (and he wasn't nominated!). The film examines the war on drugs, showing us the complicated web it's weaved. This is a film that has to be seen, and was only barely edged out of the number one spot.
3. Anomalisa
After two very intense movies, we have this stop-motion animated film by the one and only Charlie Kaufman. Seemingly based on the Fregoli delusion, as well life experiences, Kaufman shows us one of the scariest things of all: the monotony of life. He does so in a creative, captivating, and humorous way with the protagonist, Michael, a man trying to escape this all too real nightmare. It's unforgettable, although it's a film with themes most would probably rather avoid.
4. Ex-Machina
This is one of the best Sci-Fi films that has come around in quite some time, and another fantastic effort from Oscar Isaac. Ex-Machina shot to the top of this list because of its creative way of showcasing our obsession with power, which extends to whatever we birth, or in this case construct. It leaves you with an eerie feeling that you can't shake for a while, and will make you a fan of Alex Garland (as a director). Unrelated: Poe and General Hux are in this movie (although, this is the better Sci-Fi film of the two their in together).
5. Room
So far, this list consists of films that are intense, weird, twisted, or all three. Room continues that trend (surprise!). Brie Larson should've received more recognition for her performance in Short Term 12 a few years back. Well, she's getting much some deserved recognition for this film, which is equally as good. Mentally coming back to this planet, especially if you've been in a special place in hell for a while, is draining, and you can feel that with every word and mannerism of the two main characters. It's a true tale of perseverance, and a necessary film.
6. Spotlight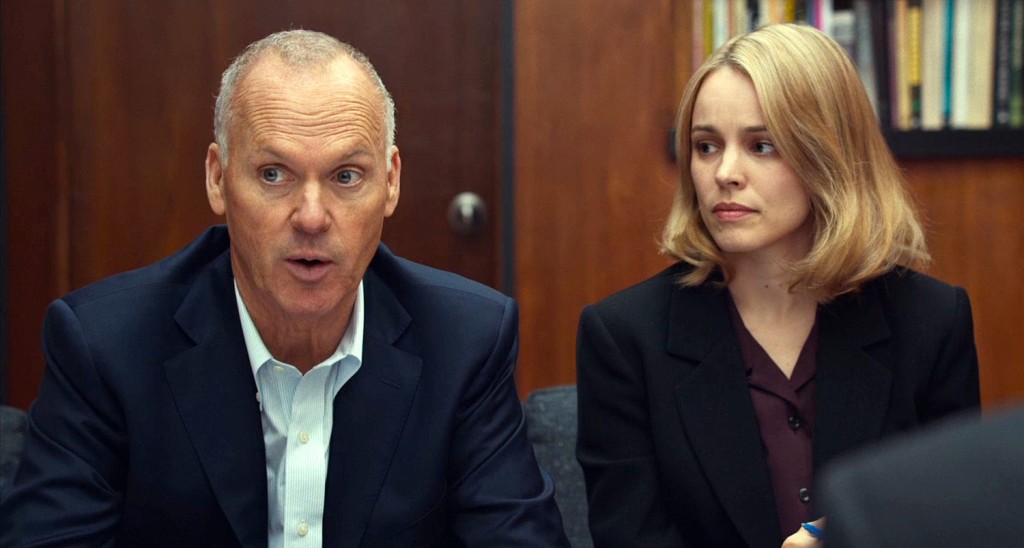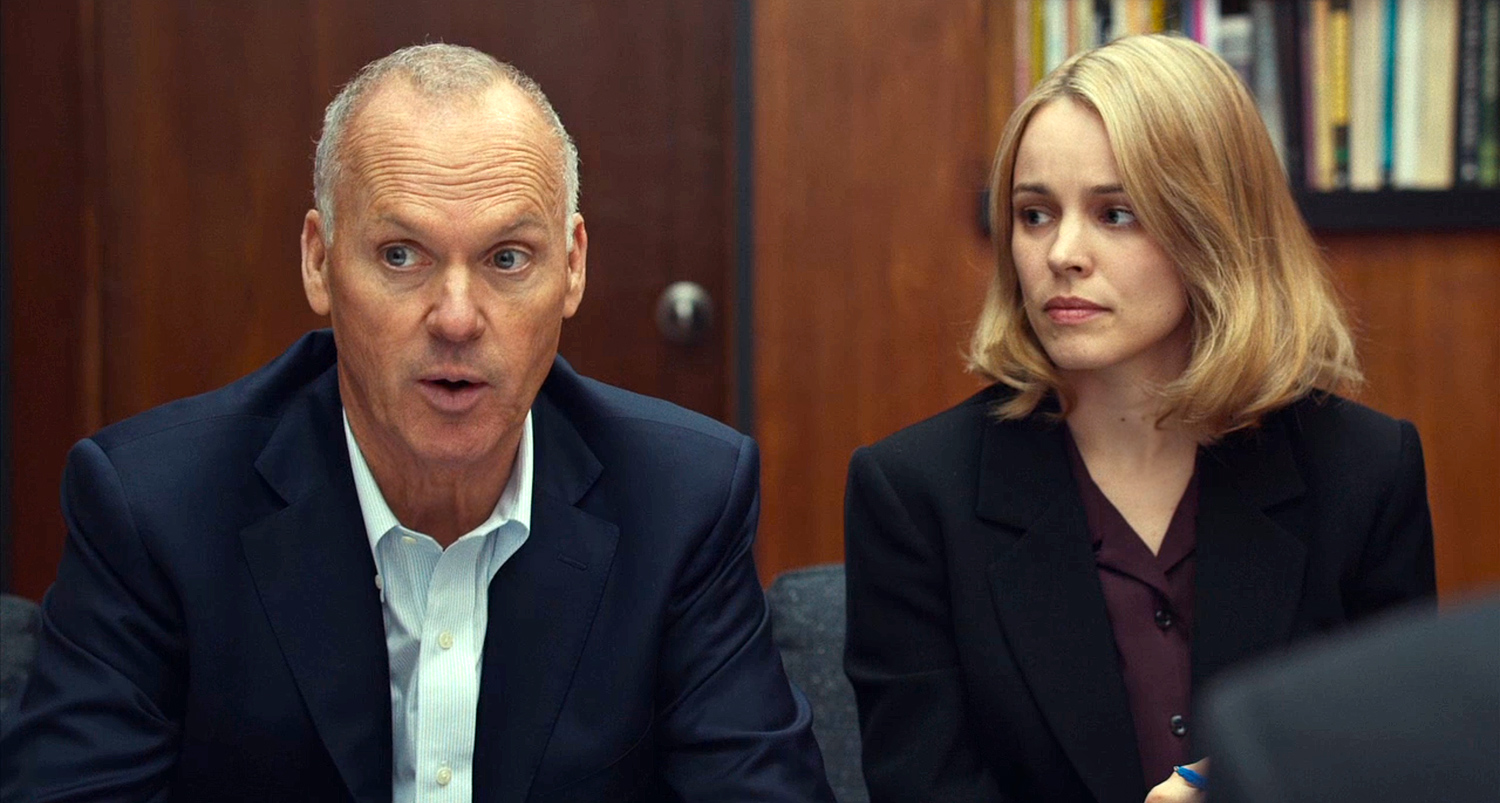 Spotlight is a film that handles its fact-based story very well, and manages not to romanticize the heroes of the film. It gracefully tackles the subject of the clerical abuse epidemic, and the Pulitzer-prize winning team of Boston Globe journalists who had the guts to unveil the horrific issue at hand. Michael Keaton, Mark Ruffalo, and Rachel McAdams all give stellar performances in this tense film that needs no embellishment.
7. Star Wars Episode VII: The Force Awakens
Although it's without its flaws, Star Wars Episode VII: The Force Awakens is without a doubt one of the best films of the year. Why? It knows how to transport people back to their childhood, and it's pure entertainment. The new cast of characters are all well-developed, and they mesh with the old crew just fine. J.J. Abrams created a film that feels comfortably familiar, yet is setting up new pathways in the process. The Force is strong in this one.
8. Creed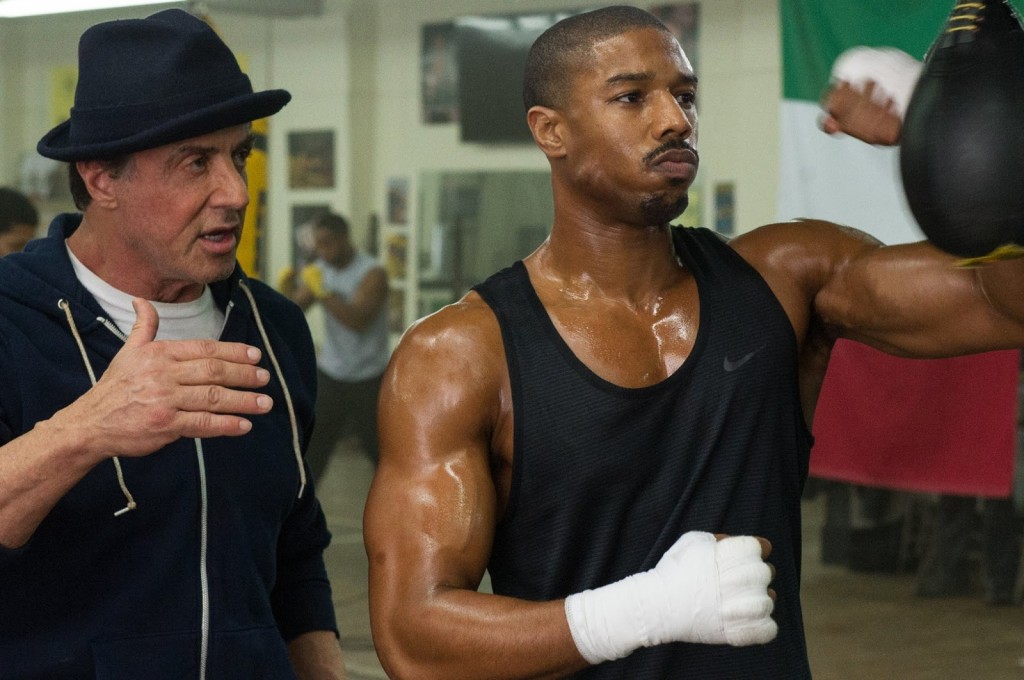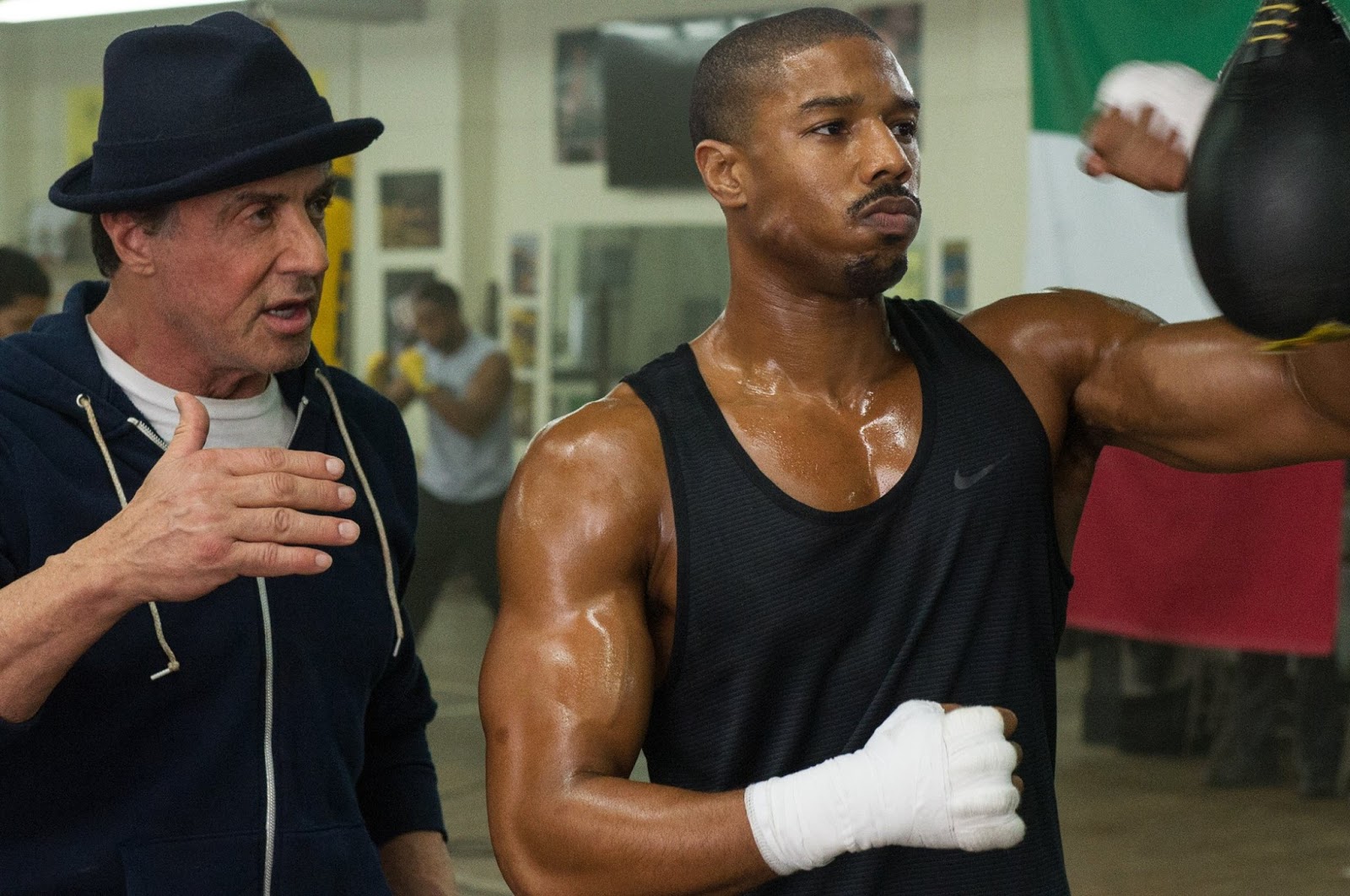 Michael B. Jordan broke into the leading role spotlight with Fruitvale Station, and in Creed, he shows us that he's here to stay. Jordan plays Adonis Creed with a confidence that is admirable, and Sylvester Stallone slips back into the role of Rocky Balboa like he never left. It follows the beats of the original Rocky, but is also very much its own film. It gives us that old school message of fighting for your dreams, but does so in a way that we actually hear it.
9. Straight Outta Compton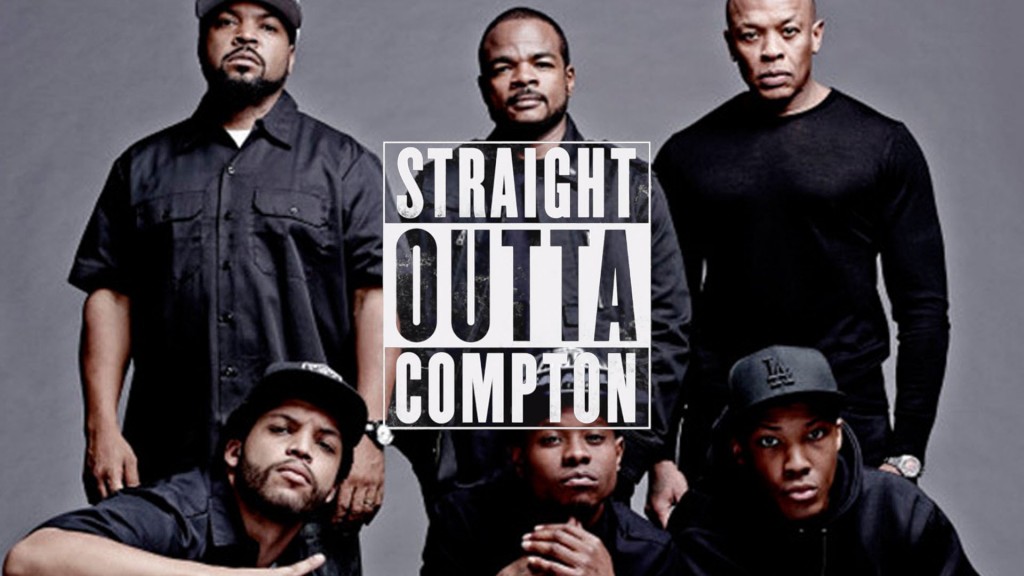 F. Gary Gray directs the hell out of Straight Outta Compton, and the direction is complimented by stellar performances all around. Like in any other biopic, the rise of the artist(s) is the most interesting part, and it usually falls flat after that. Straight Outta Compton managed to avoid that plummet in the third act. It's an undeniably powerful story that has the components to stand the test of time.
10. The Martian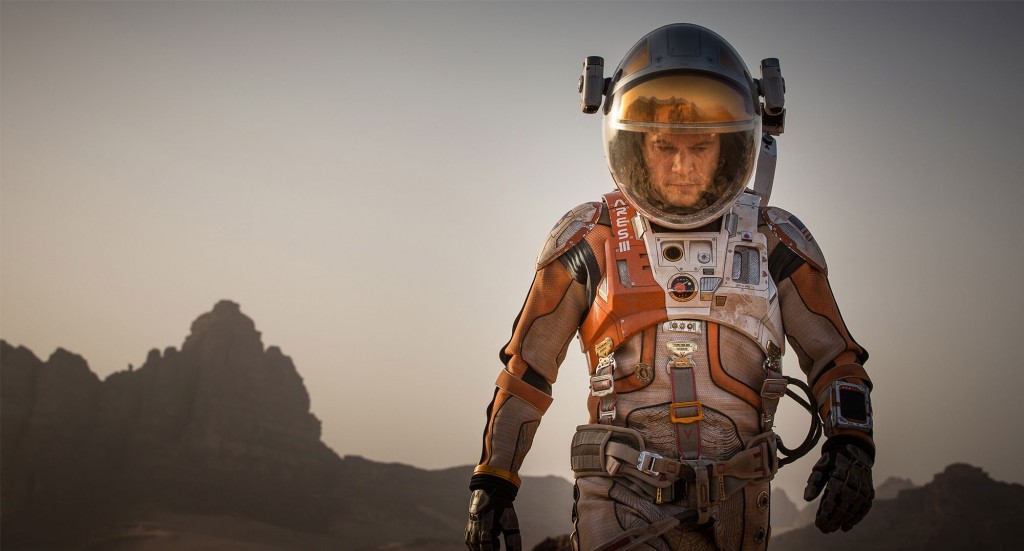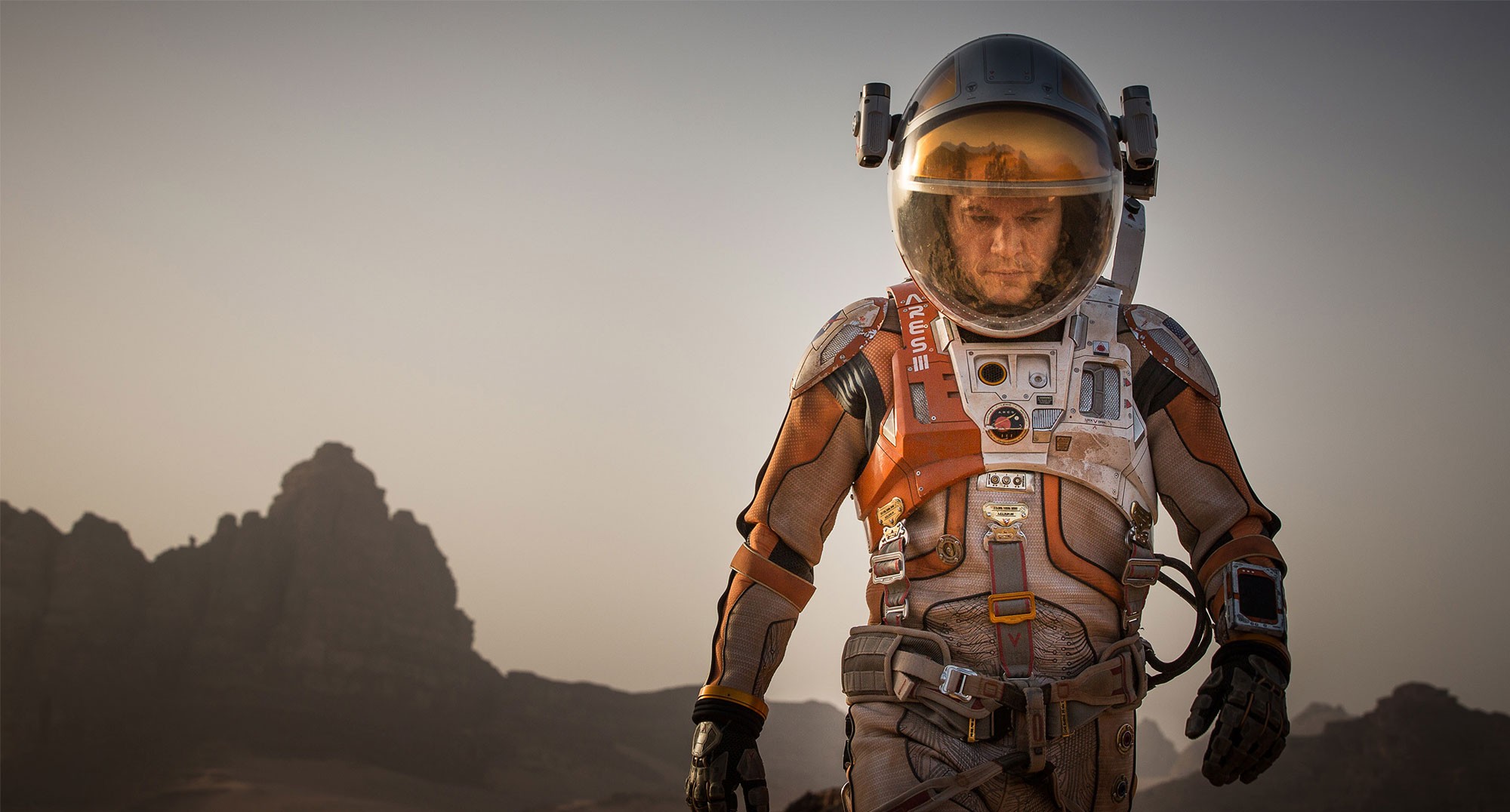 The Martian breaks into the top 10 films of 2015 because it's a perfect Hollywood film, and a very humorous one at that. Everything feels right at home, from the direction of Ridley Scott to Matt Damon needing to be rescued (again), and it all works. It's definitely a crowd-pleaser, and probably one of the funniest movies about a guy stranded somewhere and trying to…not die.
Honorable Mentions:
The Hateful Eight
The Revenant 
Ant-Man
Inside Out